BACK TO INDEX PICTURE GALLERY - FLORIDA - 2005

FLORIDA - 2005
(Please have patience – loading pictures).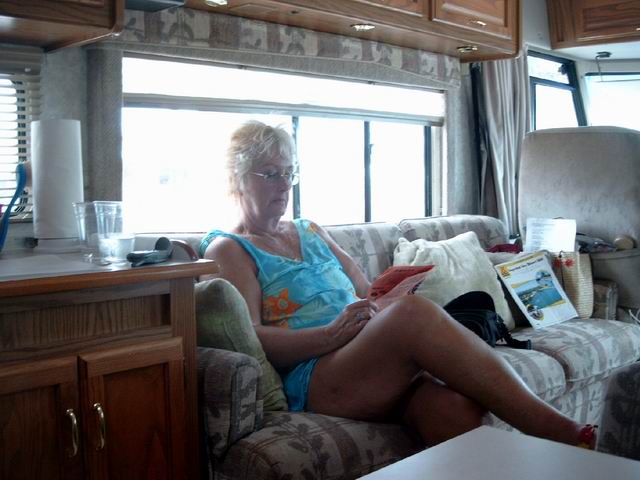 We are studying the event program for Key West.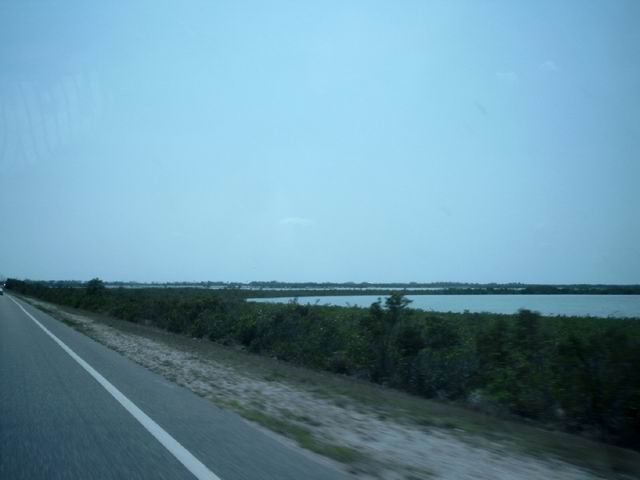 On our way in the Jeep to Key West.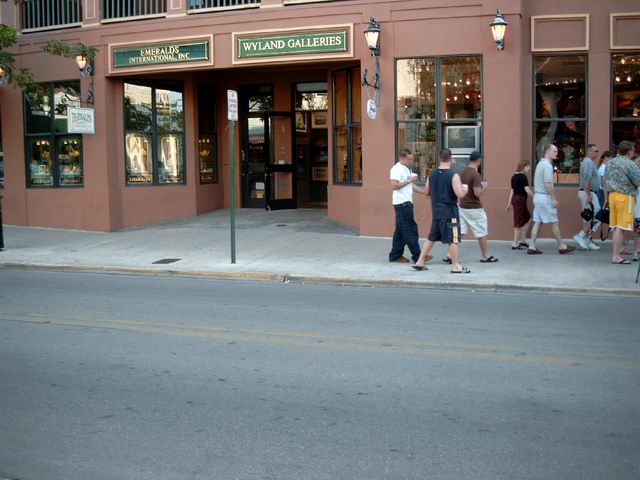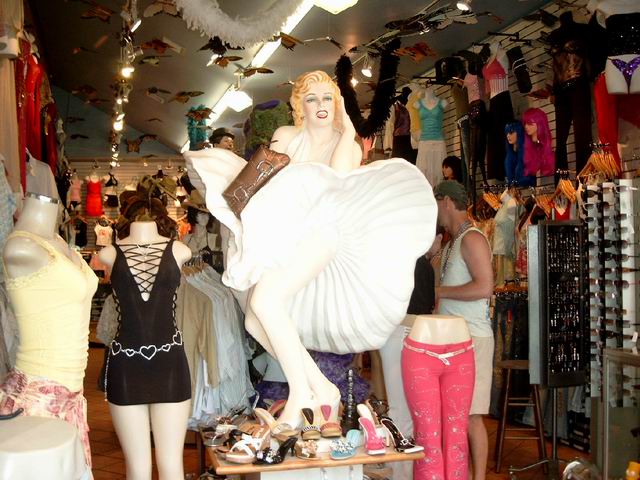 Marilyn Monroe used as spot in one of the shops.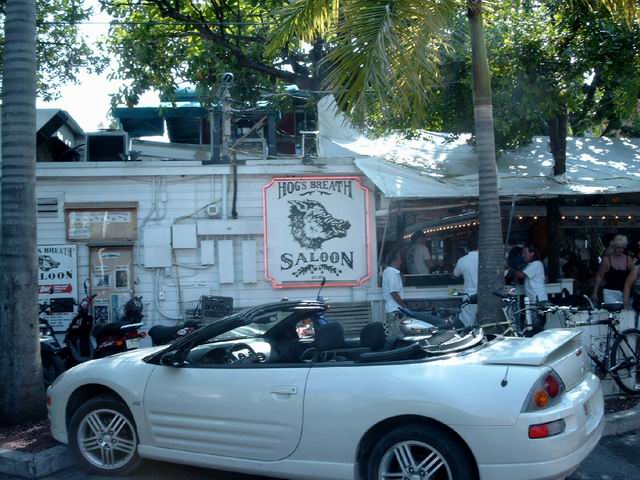 In Key West, there is bar's and restaurant's all over the place.
Nearly "everything" is allowed in Key West.
For instance, you may smoke inside bar's and restaurant's
and you may drink out in the open.
However, you are not allowed to be visible drunk in the street's.
You never see that either, everybody is happy, friendly and in festive mood.
There is always many police cars in the street's, and that keep things down.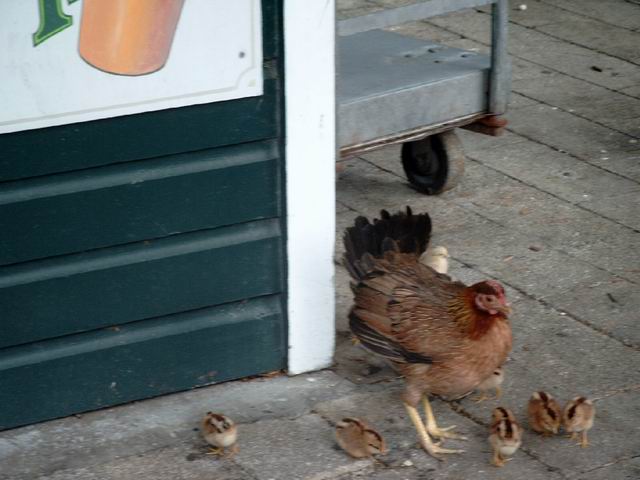 Often you come across hen's and chicken in the city.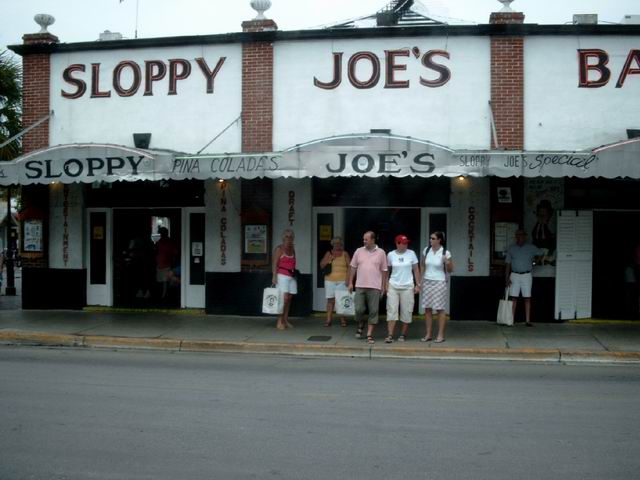 Sloopy Joe's Bar is a MUST when you are visiting Key West.
It's right here on Duval Street that all things happens.
The Bar was Ernst Hemmingway's favorite hang-out.
He was here everyday, and his drink "Papa's favorite"
is still today the most sold in the Bar.
"Papa's favorite".
Bacardi Light rum, grapefruit juice, grenadine,
splash of sweet & sour, club soda and fresh-squeezed lime
Hemminway's girlfriend did also have her own drink, called "Rita's favorite".
"Rita`s Favorite".
Tequila, Gran Gala, Sweet & Sour. Lime, Orange Juice, and Club Soda
LINK: http://www.sloppyjoes.com/sloppys.htm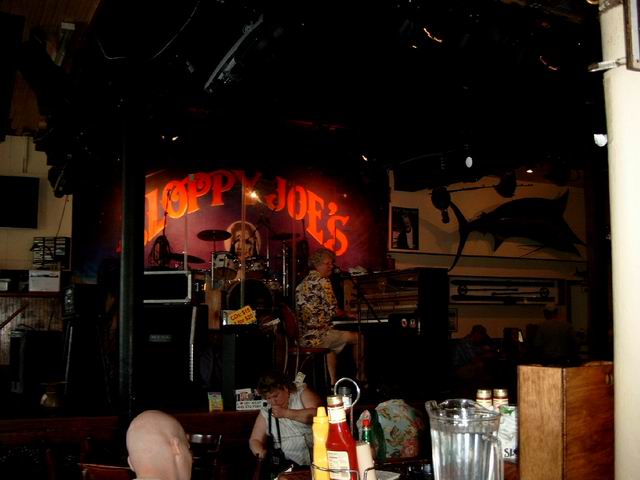 "Sloppy Joe" is also a good place to dine.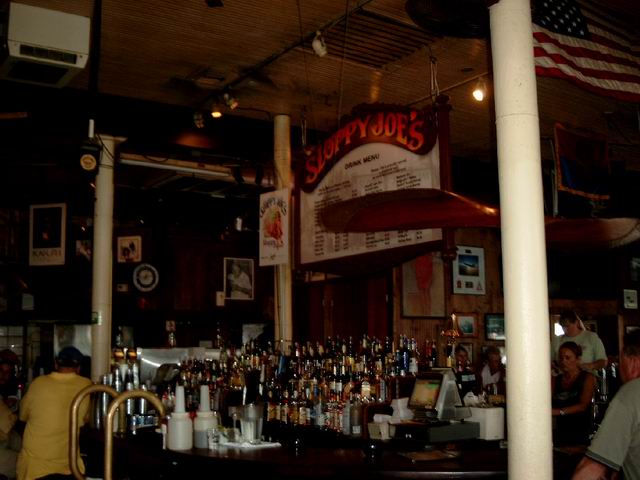 Can anyone wish a greater choice of liqueurs?

Hemmingway loved catching the Merlin's.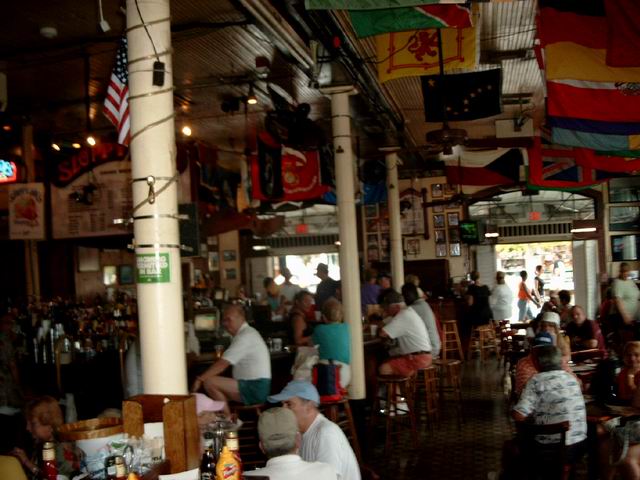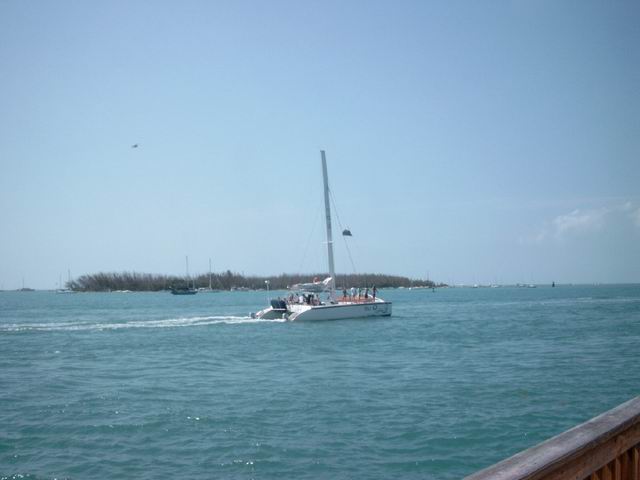 Harbor site – Mallory Square.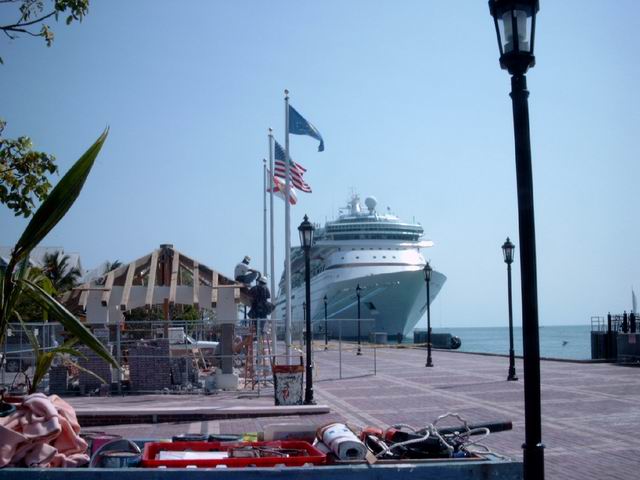 Cruise ship.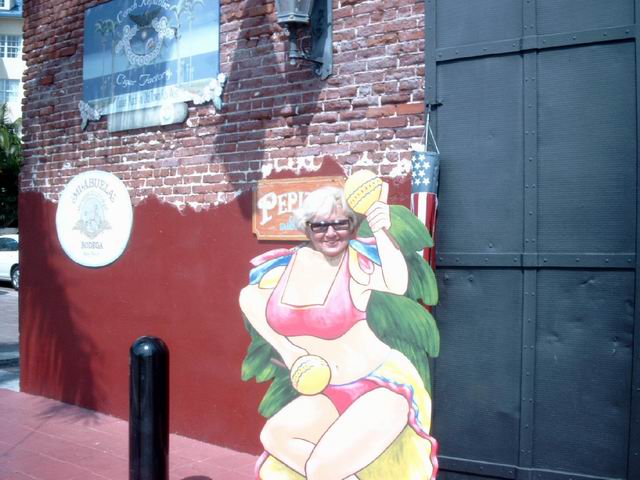 Mille – just kidding.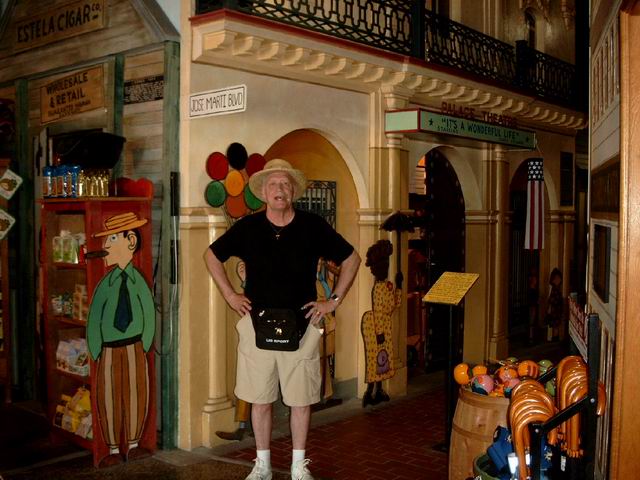 Søren enjoys a genuine handmade cigar.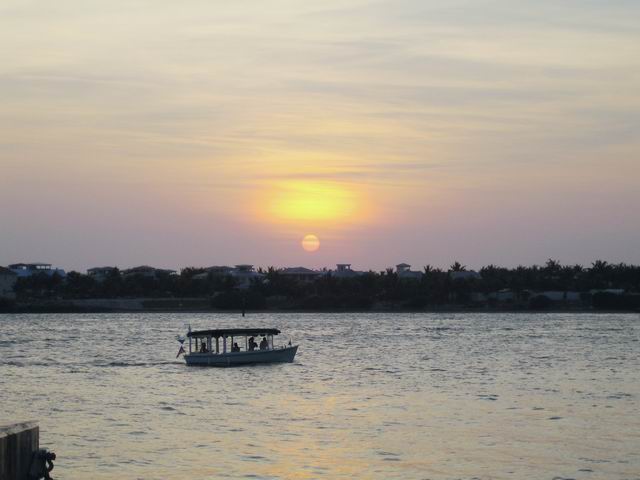 The sunset here is just fantastic,
and drive many people every night
to the Harbor site at Mallory Square.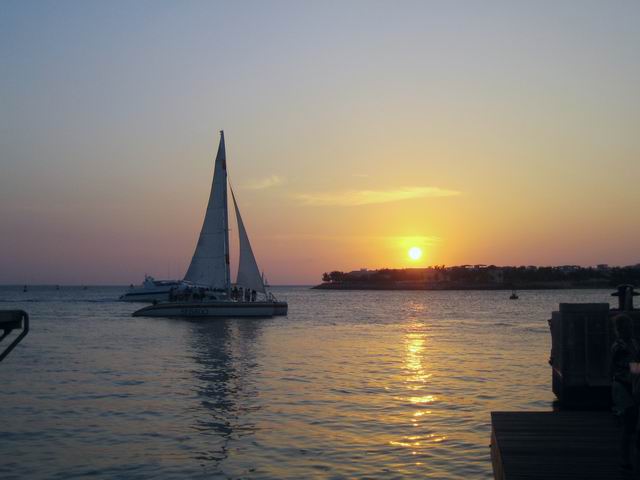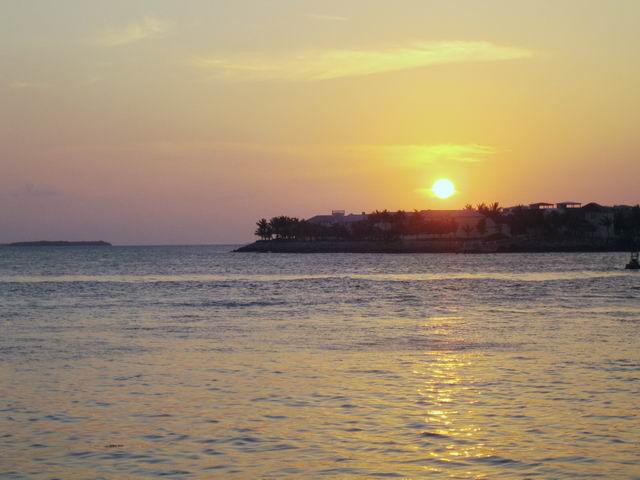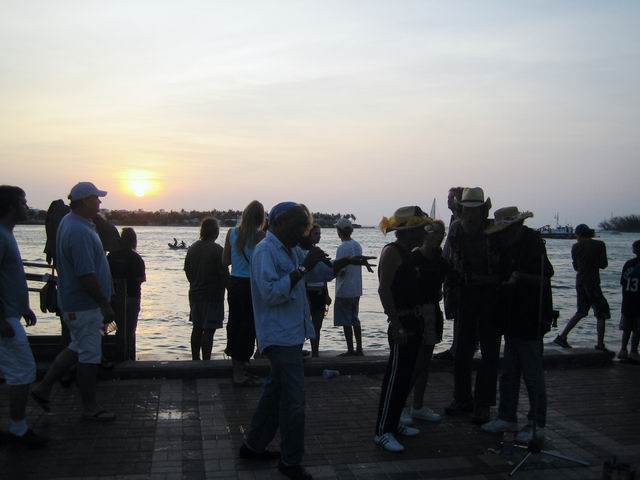 Every evening there is a great variety of entertainment,
from singer's artist's and acrobat's.

There is also all kinds of shop's selling souvenirs to the tourists.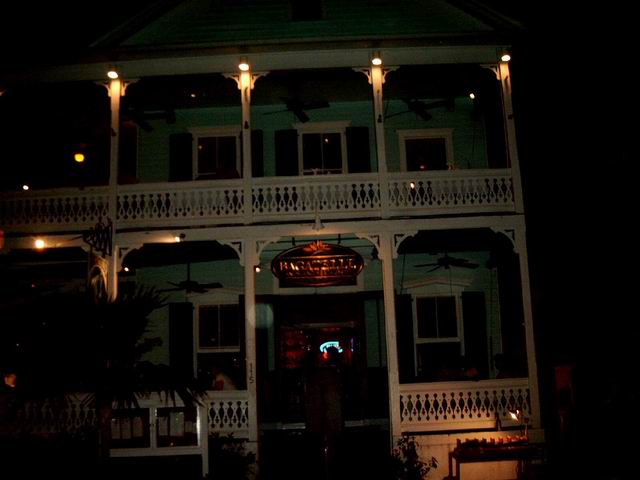 A restaurant with outdoor service.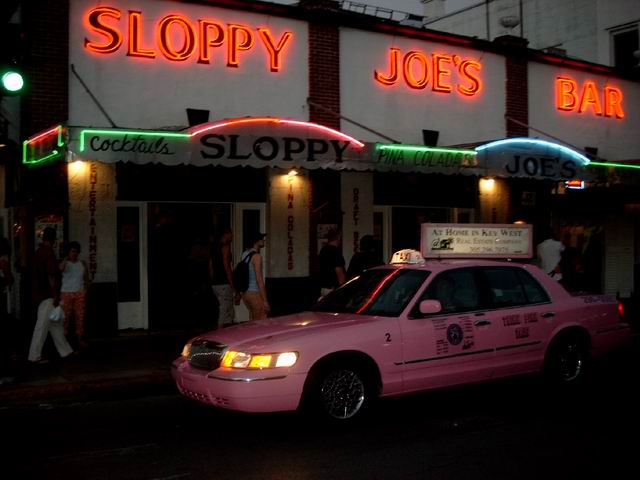 In Key West, all taxi's are painted pink.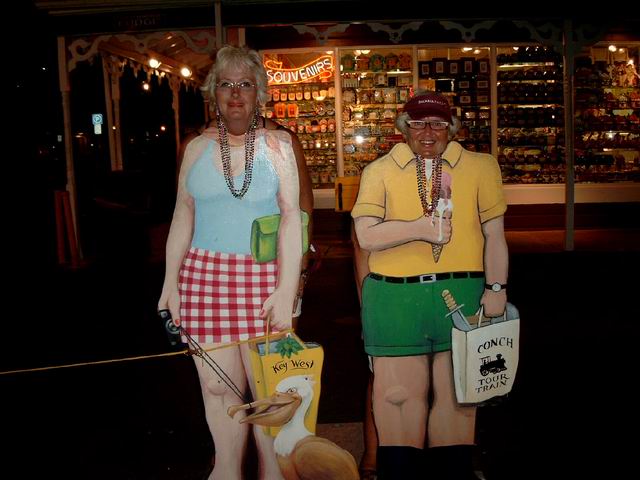 Ulla and Mille Having fun??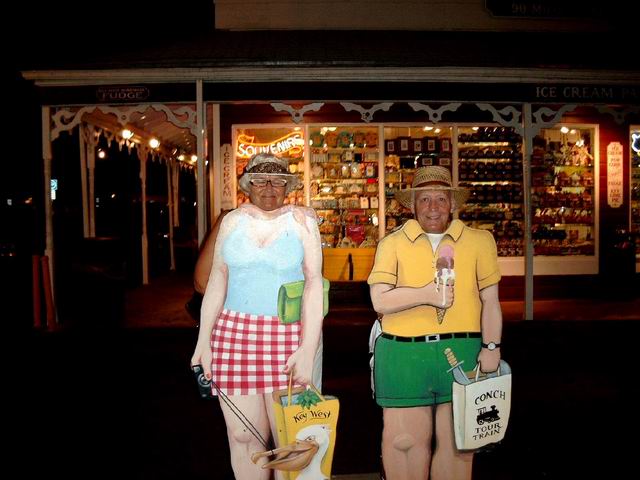 Mille and Søren Enjoying life??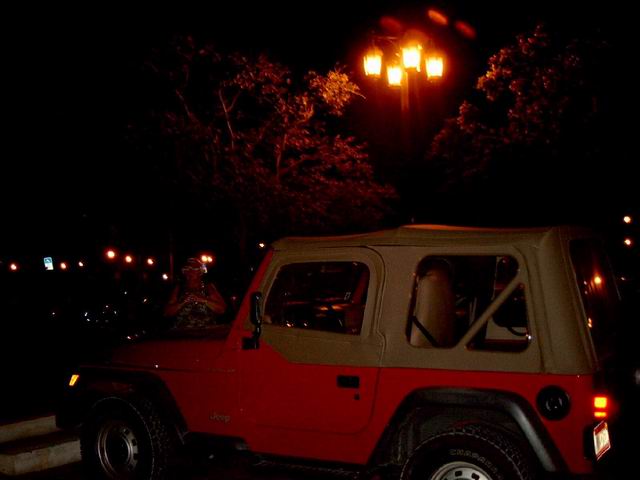 It's late, so we hit for home.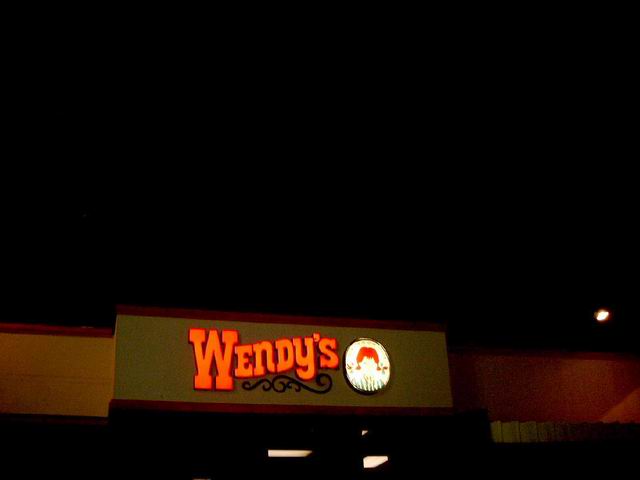 Wendy's is a well known American burger bar.
On the way home, we took a Burger as nightcap.
The food, drinks, service, and the whole setup
is far more than one would expect on a burger bar.


BACK TO INDEX PICTURE GALLERY - FLORIDA - 2005