( Best view with 1024x768 pixel )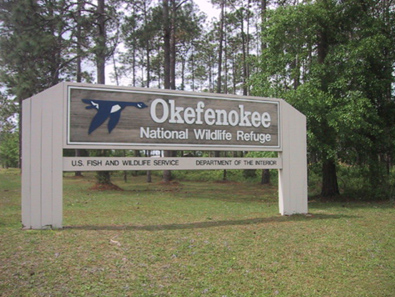 Georgia - 2005
(Hav tålmodighed - loading pictures)
Okefenokee National Wildlife Refuge was established in 1936
to preserve the 438,000 acre Okefenokee Swamp.
Presently, the refuge encompasses approximately 396,000 acres.
In 1974, to further ensure the protection of this unique ecosystem,
the interior 353,981 acres of the refuge were
designated a National Wilderness Area.

Credit - Link: Okefenokee National Wildlife Refuge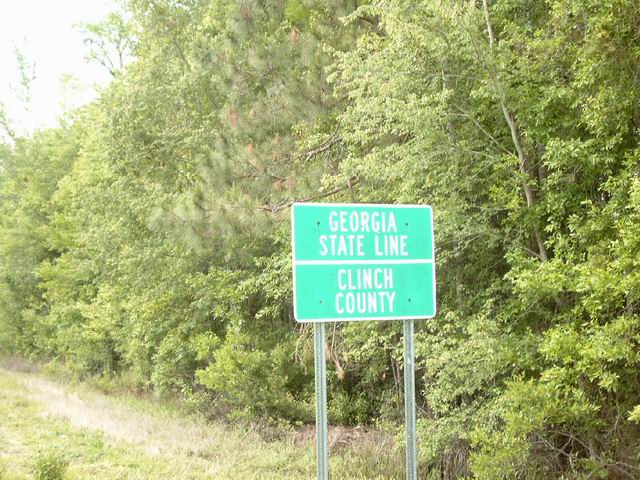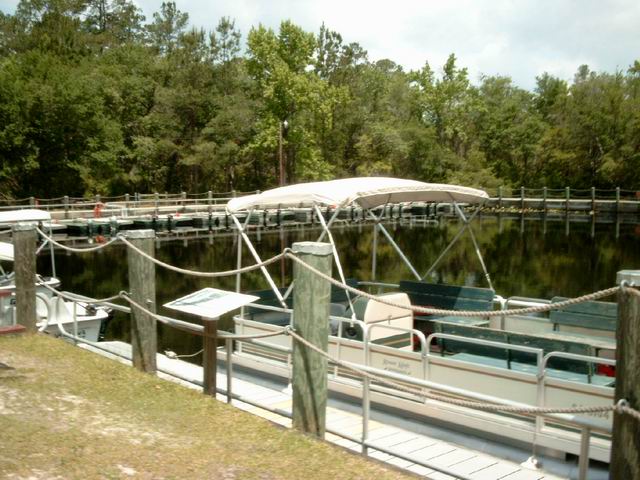 We had to wait one hour to get a ride on
one of the special Swamp buggy boats.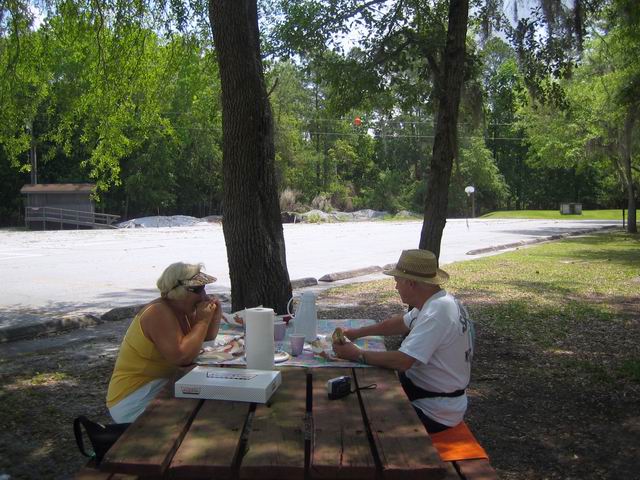 We killed the time with a "Hamburger – Lunch"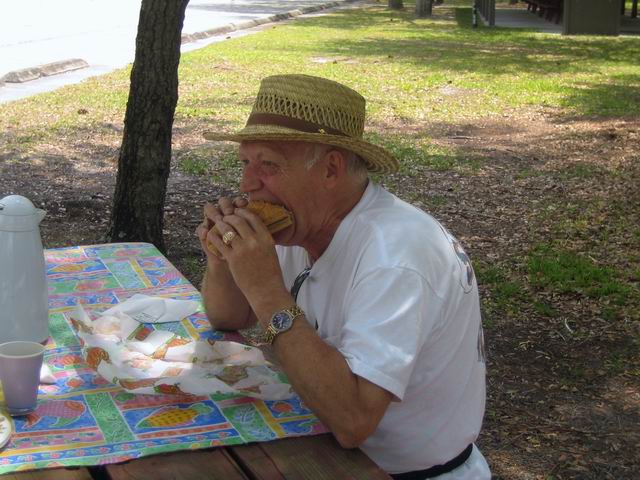 :-))) :-))) :-)))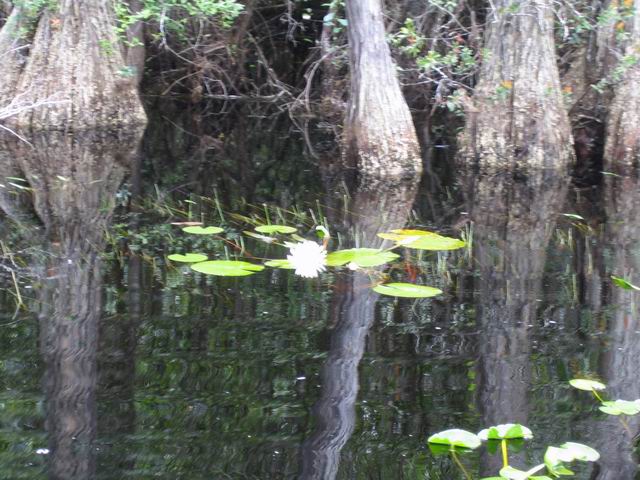 A fantastic and exiting boat ride in the unspoiled swamp.
The female driver explained all about the wildlife
and nature along the way.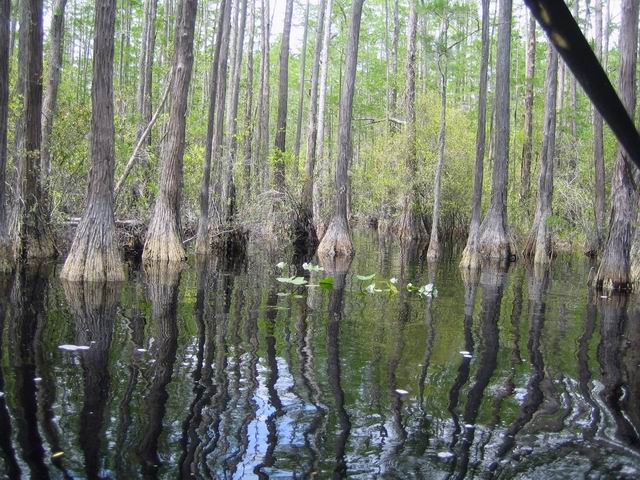 The slow-moving waters of the Okefenokee are tea-colored
from the tannic acid released by decaying vegetation.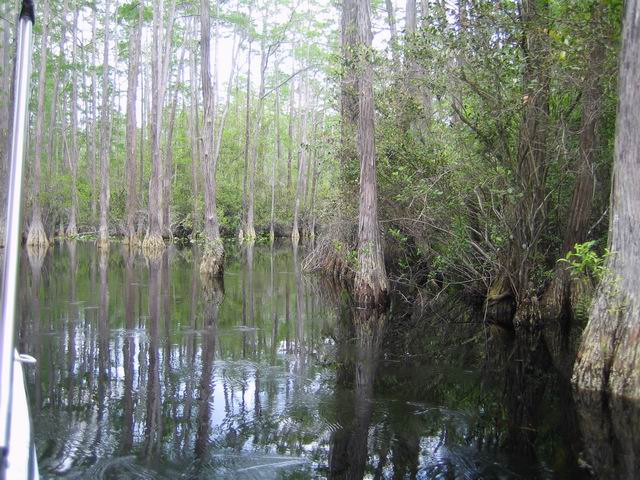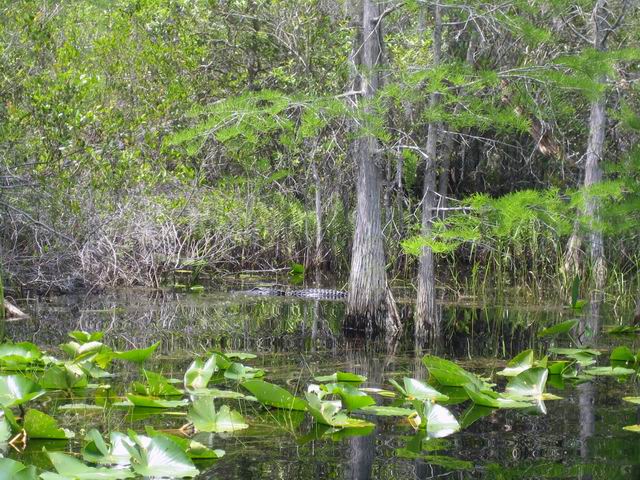 Ulla has visited this swamp earlier,
and at that time there was a lot of alligator's
The day we were there, we only saw one.
No one can explain why the alligators
suddenly move further up the swamp.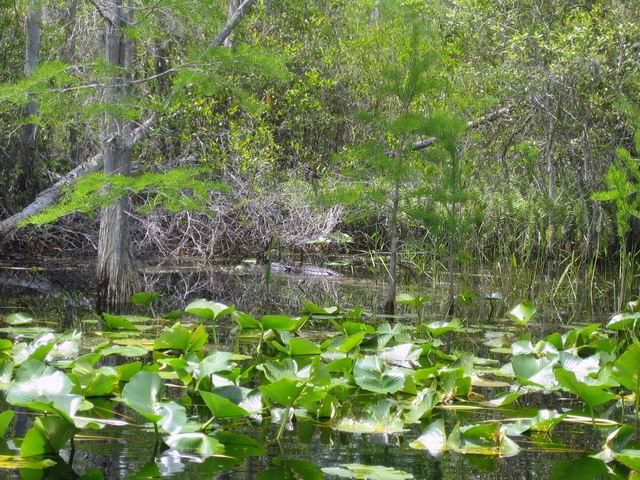 A great natural experience.




BACK TO INDEX PICTURE GALLERY - FLORIDA - 2005