( Best view with 1024x768 pixel )

Farewell dinner.



JACKSONVILLE
Florida - 2005
(Please have patience – loading pictures).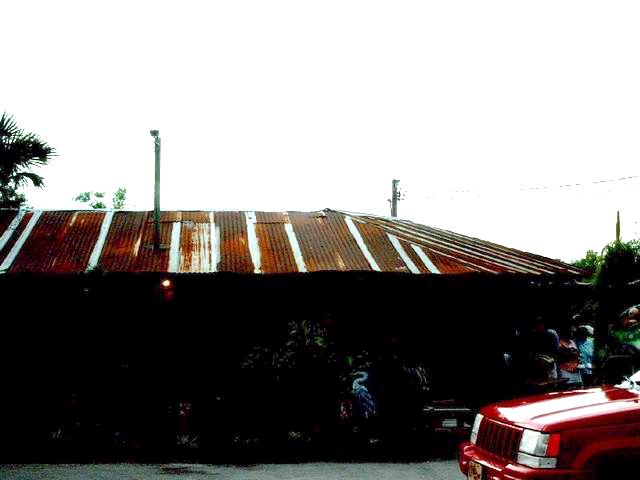 The restaurant does not look of anything from the outside,
but when you get inside, it surprise you how elegant it actually is.
Everything is top class, and is very recommendable.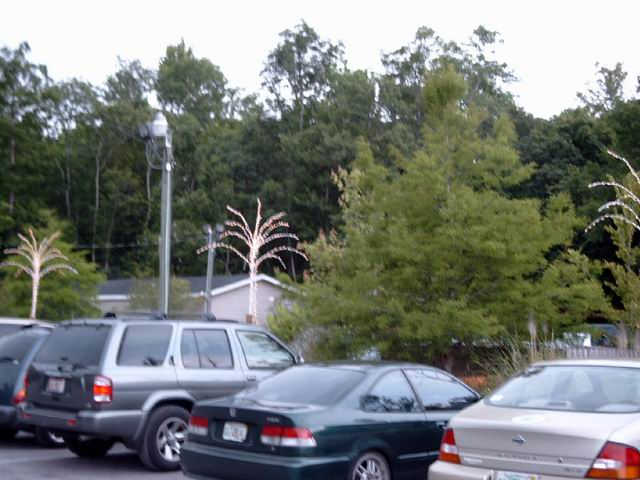 Full house every night. (You must call and reserve a table on forehand).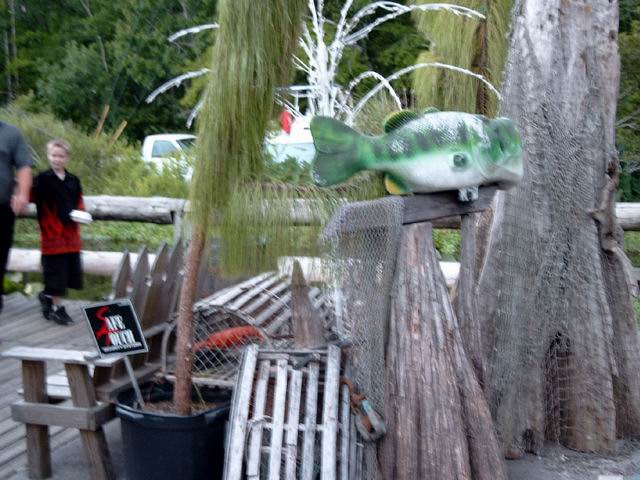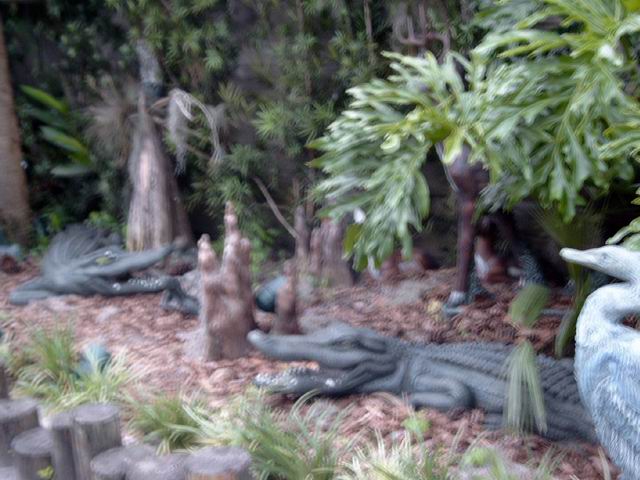 (This is artificial decoration)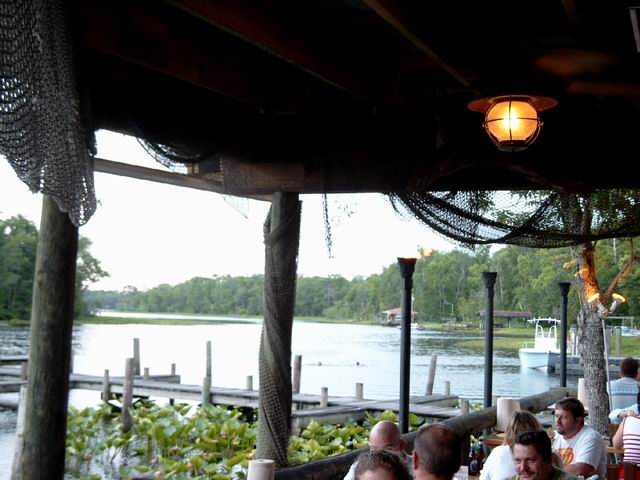 The restaurant is situated close to St. John's River.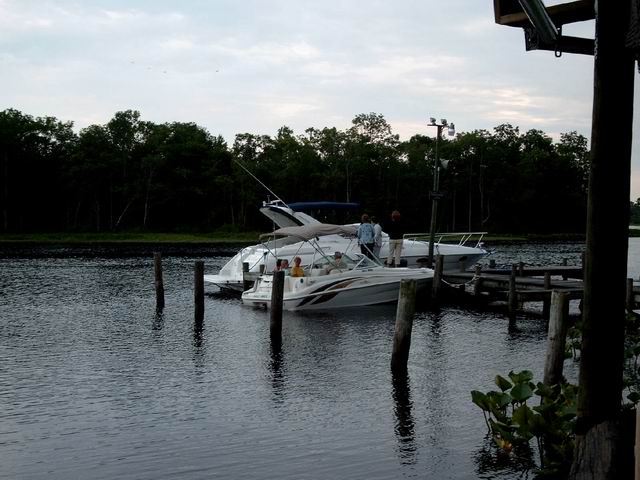 The guest arrives by either car or boat.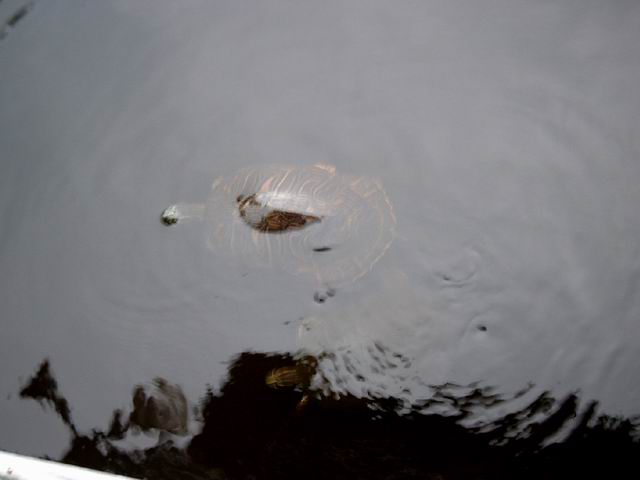 From our table, close to the water,
we could see many big tortoise.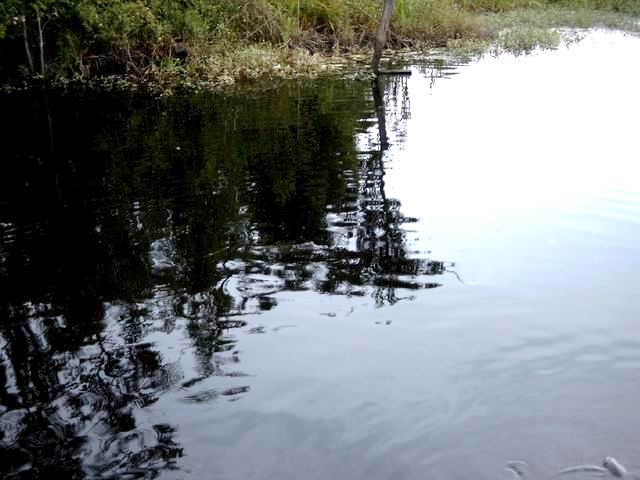 It is a bit difficult to see, but there are
two small alligators in the water.



This sign is sat up, to prevent to many alligators at the premises.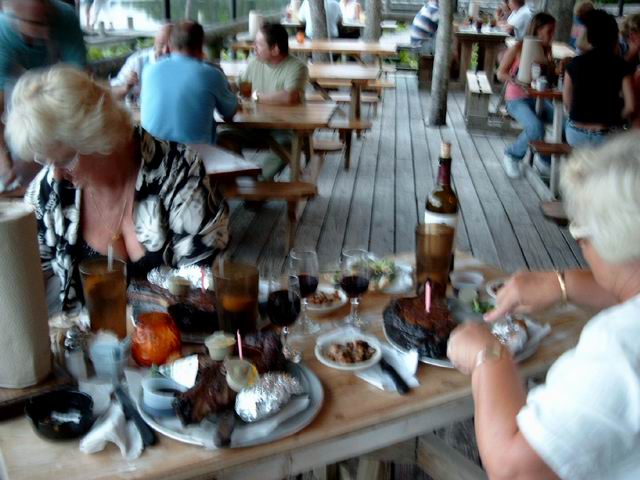 The food was extraordinary.
First of all a plate with mixed salads.
(You get that everywhere in the States),
and you must eat the salad
before the main course is served)
Then the "Prime steak". The size nearly scared us,
never ever have we been served such a big lump of meat,
and we all agreed, that we got half a cow each.
It was delicious, but no one can eat that much.
The meat you don't eat, they give you the possibility to take home
in a "Doggie Bag", which is very common over there.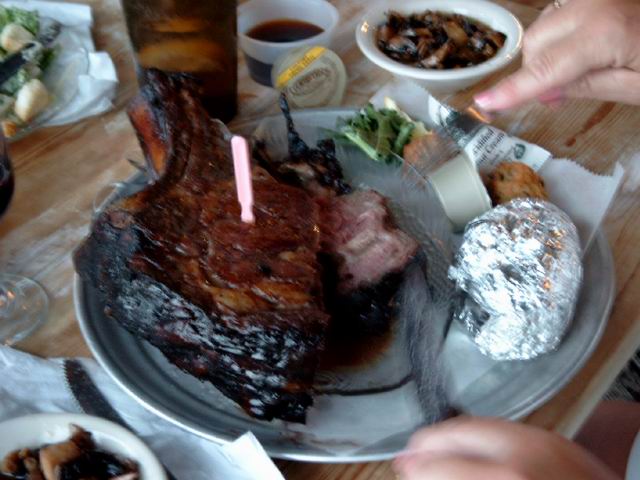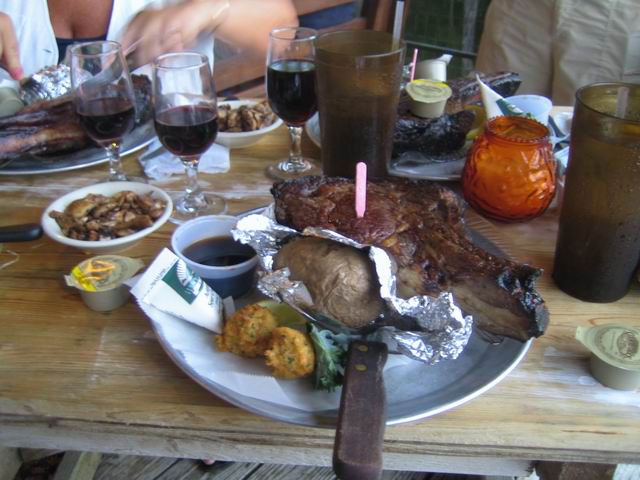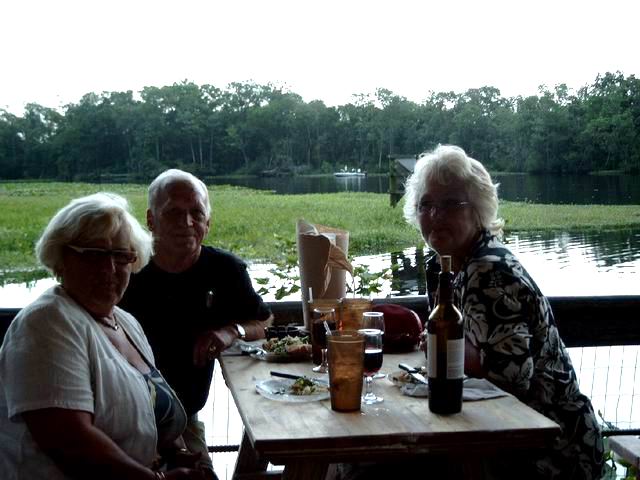 No one went hungry from the table that night. :-))) :-))) :-)))
-----o0o-----
Credit-Link for the picture below.
http://www.clarksfishcamp.com/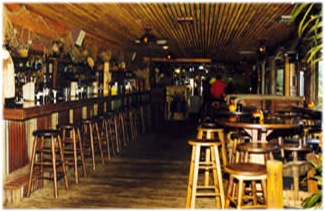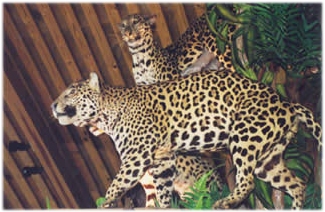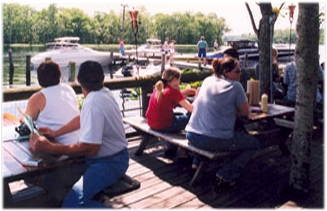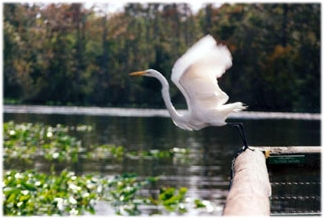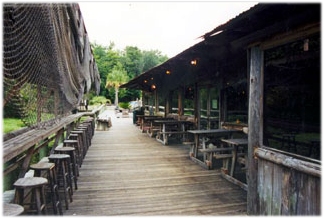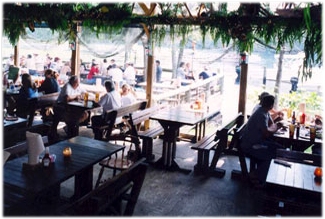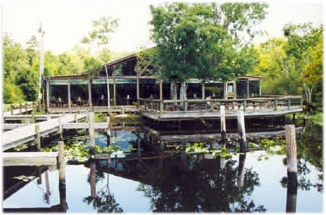 A very nice and cosy evening.
A great farewell party.
Next day we flew home to Denmark


BACK TO INDEX PICTURE GALLERY - FLORIDA - 2005