Chemney Rock Park.
North Carolina.
-----o0o-----
Chemney Rock Park er et meget berømt udsigtpunkt,
der besøges af mange tusinde mennesker hvert år.
(Højde over havet 2280 fod).
(Hav tålmodighed - loading pictures)
Chimney Rock Park is the natural fulfillment of your trip to the mountains. Take a deep breath of refreshing mountain air, become invigorated by our hiking trails, and let your cares fade away in the cool mists of Hickory Nut Falls. This is the perfect place to reconnect with nature and spend time with family and friends.
The Park located 25 miles southeast of Asheville, North Carolina.
,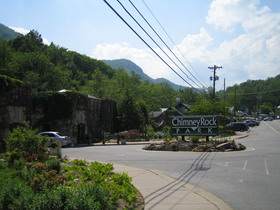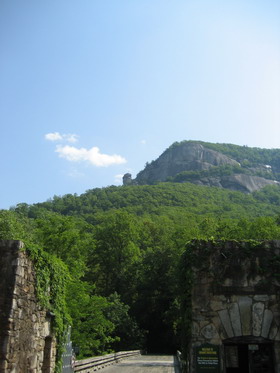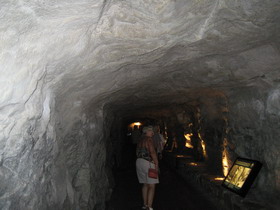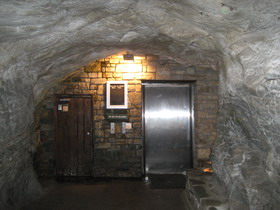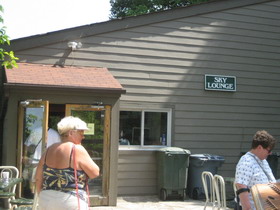 Klar til elevatortur.

Inde i selve "The Chemney", er der byget en elevator.
Man kan gå hele vejen til toppen ad trapper og stier.
(Hvis man har lyst til "meget" motion).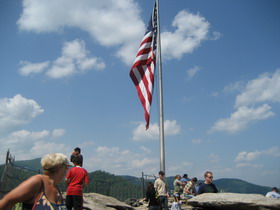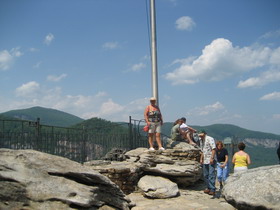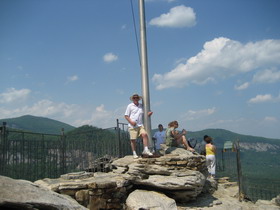 På toppen.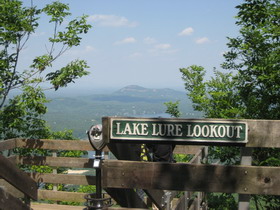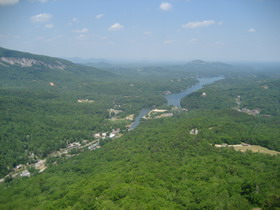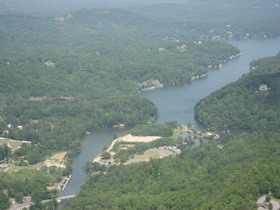 Fantastisk flot udsigt over bla. Lake Lure.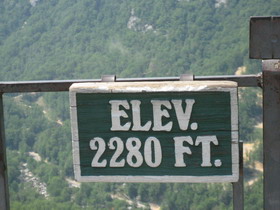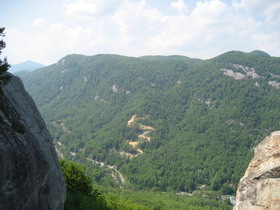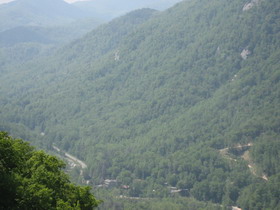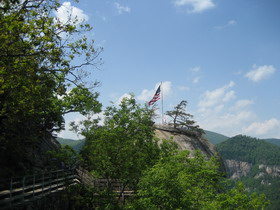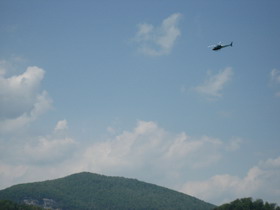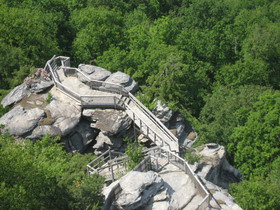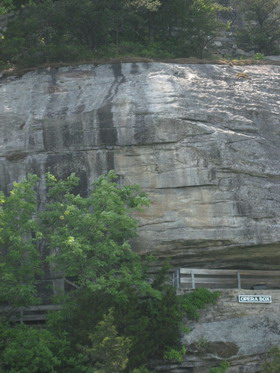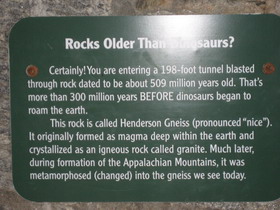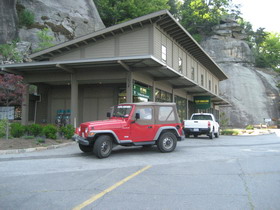 TILBAGE TIL INDEX BILLED GALLERI - USA - 2007



TILBAGE TIL INDEX BILLED GALLERI