Forskellige restauranter
i Jacksonville.
(Please have patience – loading pictures).

The last days we stay in Jacksonville,
we - in the evening - go dinning on different restaurants.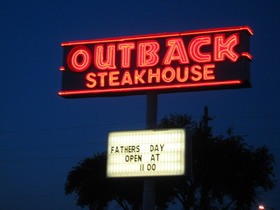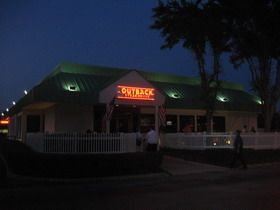 "Outback Steakhouse"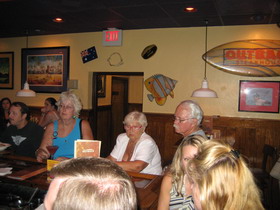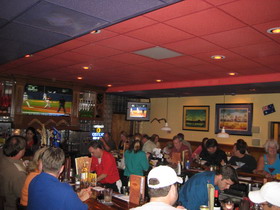 Wait for a free table. We got at "before drink" in the Bar.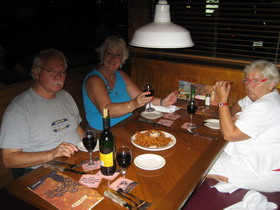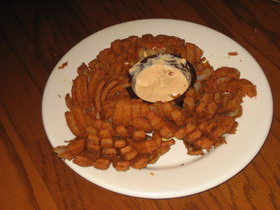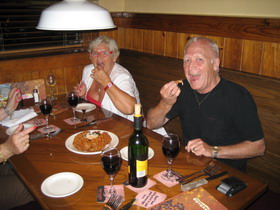 As - first course - snack - ore what ever do you call it,
we got a very "big" onion, cut in figure like a hedgehog,
and deep-fryed. Uhm. delicious.
After that we got a realy fine steek.

-----o0o-----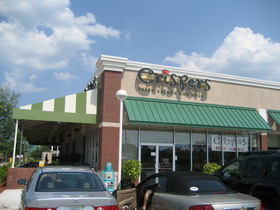 "Crispers"

A high-class fast food restaurant.
Here Jim and I eat lunch one day,
when the ladies' go shopping.
(They can spend hours, just for looking).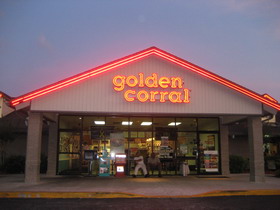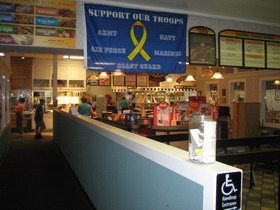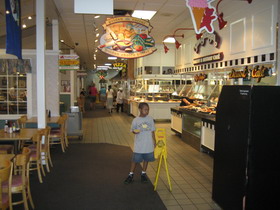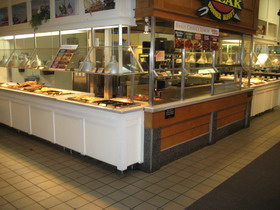 On This restaurant people can eat all they like. Only 10 $.

(I was surprised. I never have seen so much food in one place).
(I gues the buffet was 40 - 50 metre long.)


BACK TO INDEX PICTURE GALLERY - USA - 2007



BACK TO INDEX PICTURE GALLERY