PICTURE GALLERY
FERIE - HOLIDAY

SOUTH FUNEN - ULTIMO - JULY 2008
--- (Please have patience – loading pictures). ---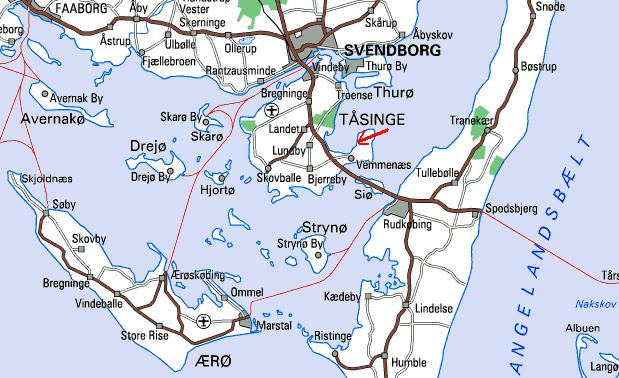 ---o0o---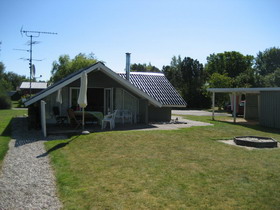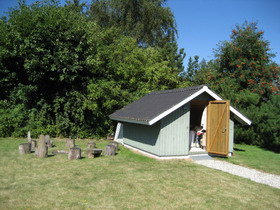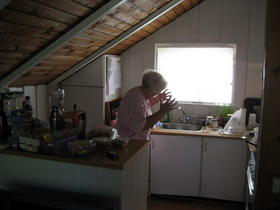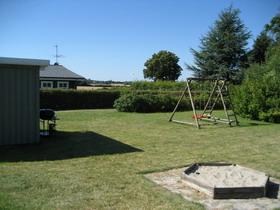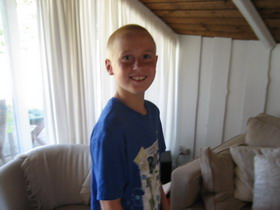 Rental summer cottage - Stenkløvervej 10, 5700 Svendborg, Tåsinge - South Funen - Denmark.
---o0o---
Ulla og Jim Caswell - (Jacksonville - Florida),
Ulla`s barnebarn Erik - (Jacksonville - Florida),
Mogens Hansen - (San Francisco - Californien),
Mille og Søren Sørensen - (Danmark).
---o0o---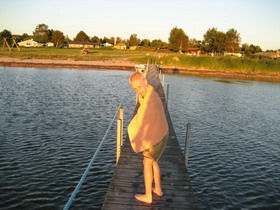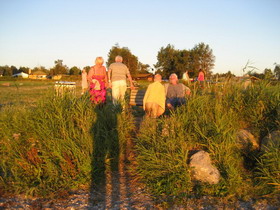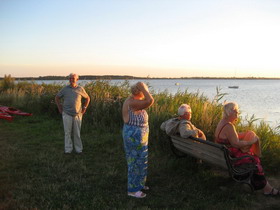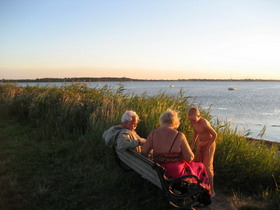 Evening beach tour.
---o0o---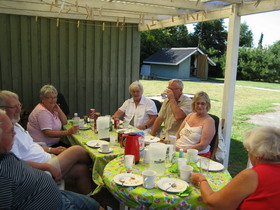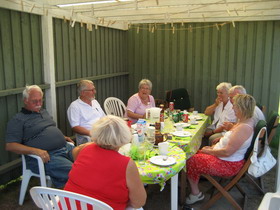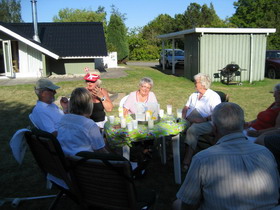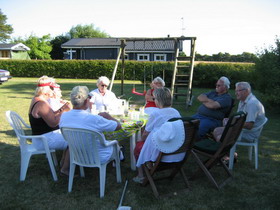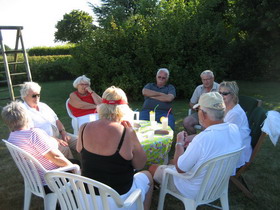 Lunch with invited friends.
---o0o---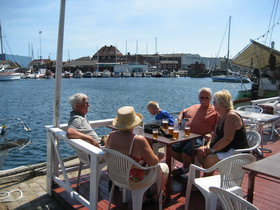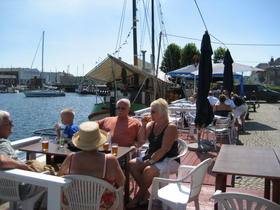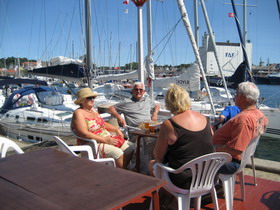 100 year old sailing ship.
"Jessen`s" - pier - centre of Svendborg.

The Ship is now transform into: "Restaurant Oranje"
(There are service on the pier)
---o0o---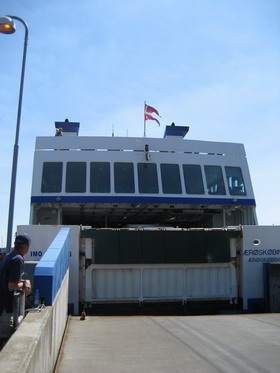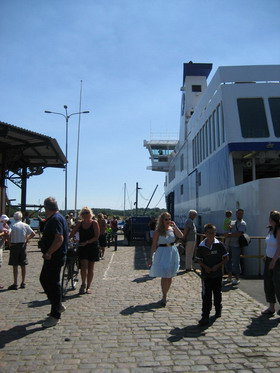 Departure with the ferry to Ærø.
The sail through Svendborg is a beautiful trip,
which, among other things, sailing past the South Funens small islands
Skarø, Drejø and Hjortø.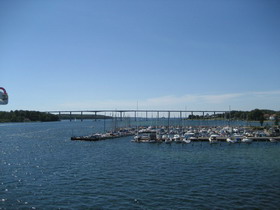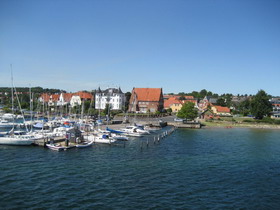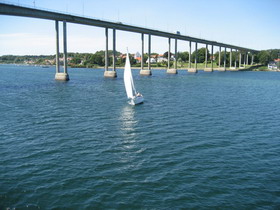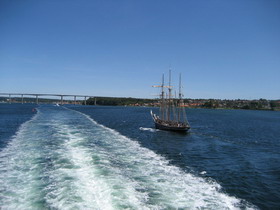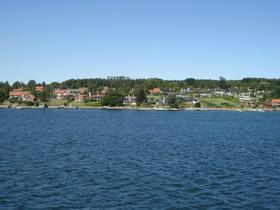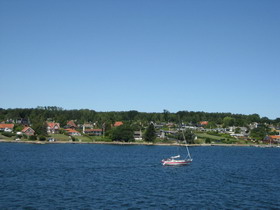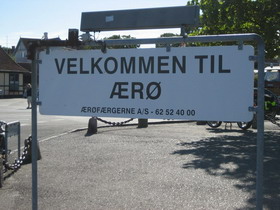 Ærøskøbing.
Halfway up the north-westerly coastline of the island is Ærøskøbing,
probably the best preserved town from 18th century Denmark,
with a royal charter dating back to 1522.
Ærøskøbing is idyllic with its coppled stones,
hollyhocks and little houses with beautiful doors and windows.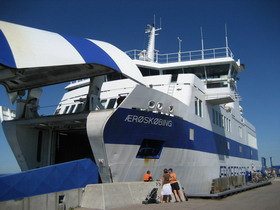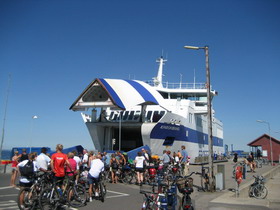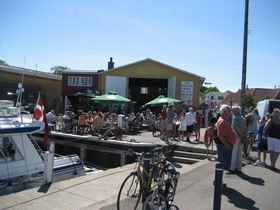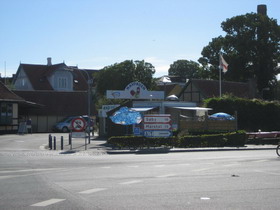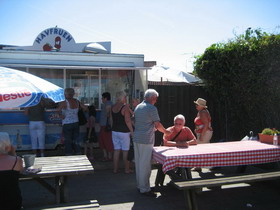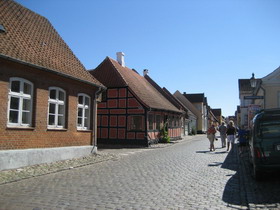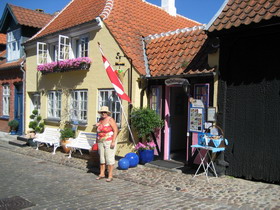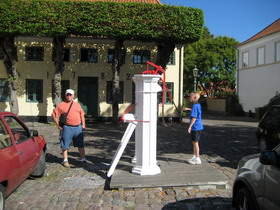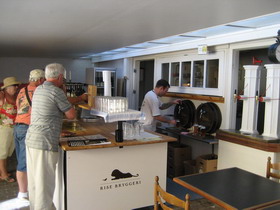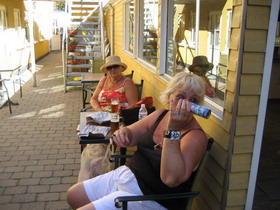 Temperature: abouth 30 degree celcius. (a cold beer was "necessary".


(Beer from: Rise Bryggeri - Ærø).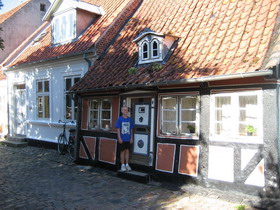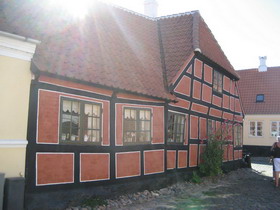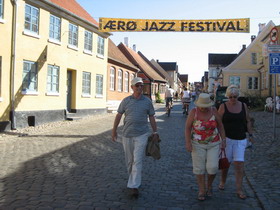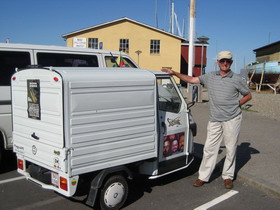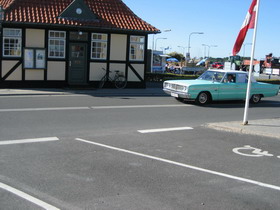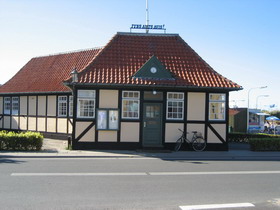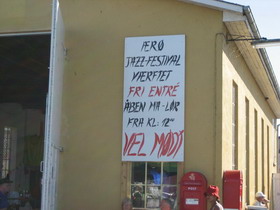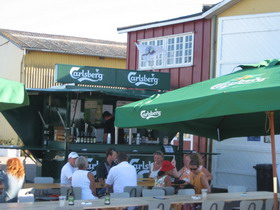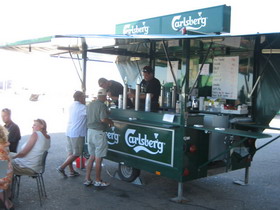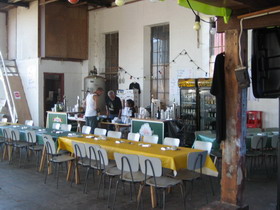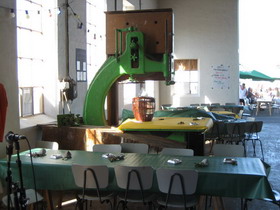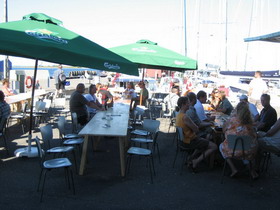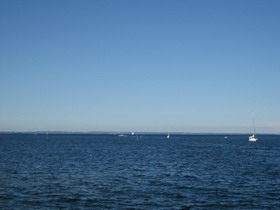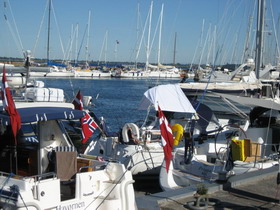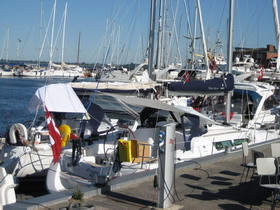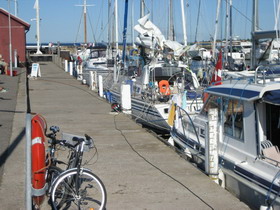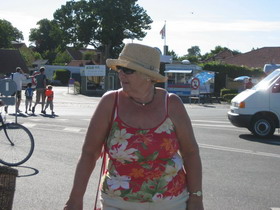 ---o0o---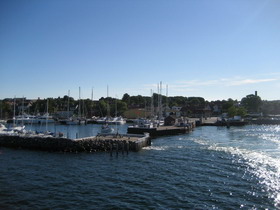 Departure from Ærøskøbing to Svendborg.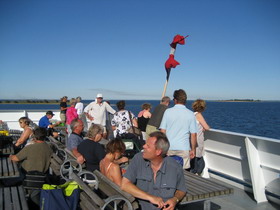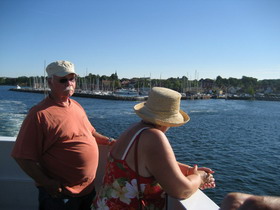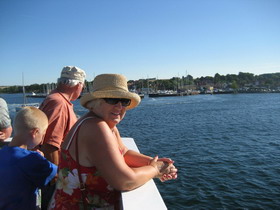 ---o0o---
---o0o---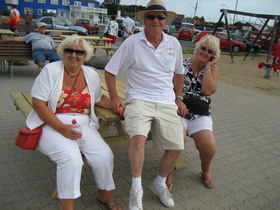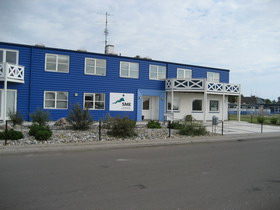 ---o0o---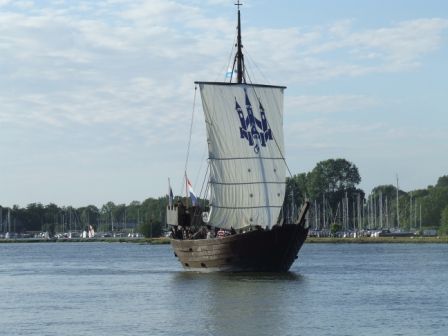 Koggen "Kampen" from Holland lie at the pier in Bagenkop harbor.
(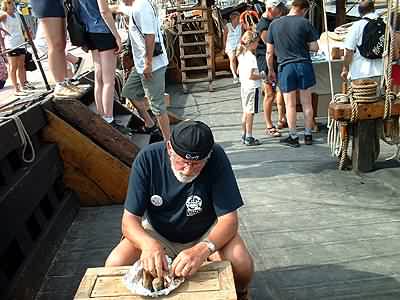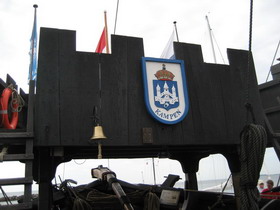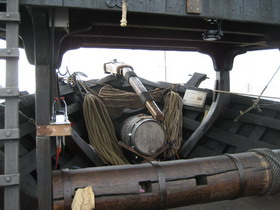 There is little known about trade in the Middle Ages; few people could write and in case anything was recorded, much of it was lost in the course of time.
Fortunately, interest in this important era for Western Europe is growing and many initiatives are taken to investigate that which has been preserved.
Existing archives are sometimes supplied with research material. In 1981 NISA (The Netherlands Institute for Maritime Archaeology) found the wreck of a medieval ship near Nijkerk. It turned out to be a kogge: remains of a seaworthy trade vessel used in the Netherlands to carry on trade with Denmark, Sweden, Germany, Russia, Belgium, Great Britain, France and Portugal.
Trade in the Middle Ages
Until the 13th century trade took place mainly on a regional level and if a trade route went by sea, the skipper kept the coastline in view. The reason for this limitation was simple: a seaworthy trade vessel didn't exist.
In the 13th century a new type of ship was developed. A ship with a straight stem and made out of oak wood strakes: the kogge. In the course of time these ships became higher and taller and more cargo could be carried. Also the seaworthiness of the ships was improved and consequently sailing trade to the Baltic arose. Skippers could sail around Jutland with these koggen, so that's why they were called Ommelandvaarders. ("Ommeland" is derived from "om het land", meaning "around the land" and "vaarders" means "sailors", so Ommelandvaarders are sailors who sail around the land.)
But it wasn't a sole development. Merchants - and afterwards also the councils of towns in the Baltic and along the coasts of present-day Holland, Belgium and Great Britain - made trade agreements and founded the Hanseatic Leagues.
Besides trade guarantees, these leagues also offered protection from piracy at e.g. the Sont. If a town was a member of the Hansa, a free passage was guaranteed.
During the period of trade with the koggen, most of the Hanseatic towns (like Kampen, Zwolle, Deventer, Zutphen, Hasselt, Hattem, Elburg, Harderwijk and many more) have grown substantially due to the profits from the ommelandvaart. In the 15th century the Hanseatic Leagues came to an end.
Since 1984 Zwolle has put new life into the Hansa. Lübeck hosts an international organization, which intensifies contacts between the towns, and Bureau Hanzesteden is doing a good job in consolidating the mutual bonds between the Dutch towns.
The Kamper Hanze Kogge
In 1994 Kampen took the initiative to reconstruct NISA's scale model of the found kogge. This makes the Kamper Hanze Kogge, also called "the Pride of Kampen", the only Dutch reconstruction of a 14th-century ship.
She was built in cooperation with NISA between 1994 and 1998 on the basis of the excavations in 1981. A special feature is that it is not a replica, but a reconstruction. No two ships were alike in the Middle Ages, because ships were built depending on the size of the available wood. The sizes of the Kamper Kogge are based on the measurements of the shipwreck.
Ommelandvaart 2004
Since 1998 the Kamper Hanze Kogge has sailed the inland waterways in the Netherlands. In 2002 three kogge lovers put their heads together and received permission from the foundation board to make a unique sea voyage with the Kogge: an ommelandvaart.
She will sail around the Danish peninsula (Jutland) and will continue via Sweden and Germany. It is remarkable that the Kamper Hanze Kogge has no engine, so the voyage must be completed with the force of wind only.
The voyage is divided into three parts:
Scientific part

: the Kogge has already proved her sailing qualities on the Dutch inland waterways. Stability experiments, carried out earlier this year, showed that the ship is built to ride out heavy storms. But how will it be in reality at open sea? To answer this question, a continuous series of measurements will be taken throughout the first part of the voyage. Speed, position of the sail, drift etc will be measured and recorded around the clock

Cultural historical part

: the councils of the towns, which the Kogge will visit during the Ommelandvaart, have reacted enthusiastically at the arrival of the ship. Particularly those towns with a Hanseatic past are interested to welcome her. They offer to cooperate and to organize activities while calling at their ports. They will even go so far as to reschedule dates of exhibitions and to consider if it is possible to organize special events on the occasion of the arrival of the Kogge.

Homeward voyage

: this part begins by entering the Kiel Canal. The main goal in this part is safely returning the Kogge and her crew.
Preparations
70 volunteers are preparing the voyage. And still more volunteers are enrolling themselves. All volunteers who have dedicated themselves to the Ommelandvaart have earned themselves a place aboard the Kogge in the summer of 2004.
Below deck

: of course the ship must be adapted to present-day nautical regulations. That's why the ship will be equipped with electrical facilities this winter. Also water tanks, sleeping-accommodation and a good cooker will be installed below deck. After the Ommelandvaart 2004 the ship can be restored to her original condition.

Rigging

: the ship and her rigging will be prepared for the tough conditions she will have to face during the three-month sea voyage. The standing rigging will be replaced and the mast has been ashore since September in order to carry out additional maintenance.

Organization

: before the Kogge will leave the Dutch waterways an enormous amount of work will have to be done. Besides the volunteers, who are engaged in the working groups Sponsoring, Promotion and Maintenance, the organization cooperates with several authorities, organizations and companies, like the province of Overijssel, the province of Gelderland, the embassies of Denmark, Sweden and Germany, Shipping Yard Peters, the Kampen Tourist Office, the Municipality of Kampen, Bureau Hanzesteden, the Chamber of Commerce and the Foundation Sail Kampen. They are all closely involved in the preparations and they support the organization Ommelandvaart 2004 as much as possible.
---o0o---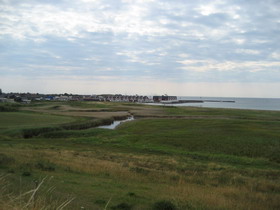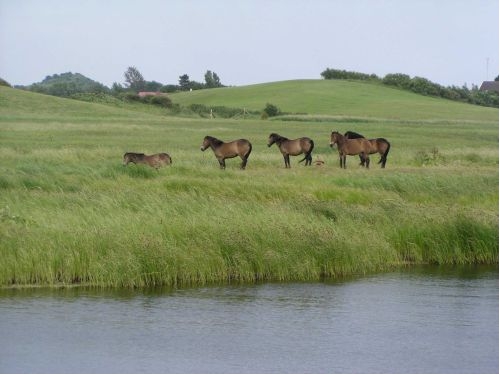 Wild Horses - Dovns Klint - Bagenkop.
---o0o---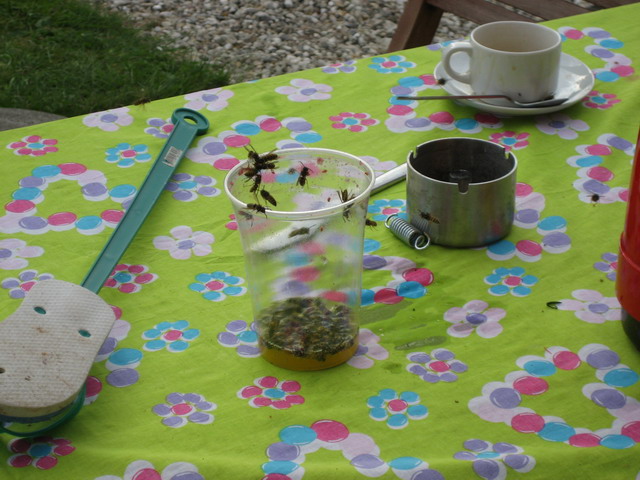 Lots of wasp at the summer cottage.
(Mille and I got sting).
---o0o---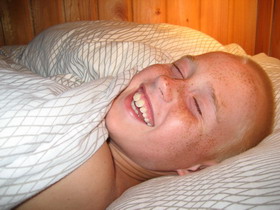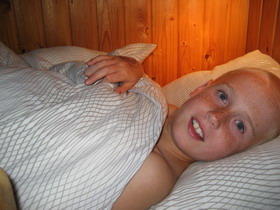 Bedtime - Erik - after a long and exiting day.
---o0o---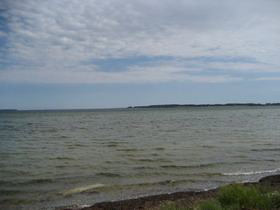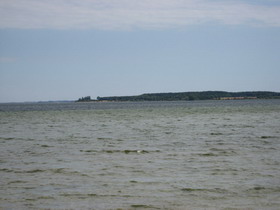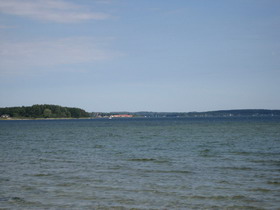 View from - Stenodden. "Valdemar Slot" in the background.

Valdemar slot in english.
---o0o---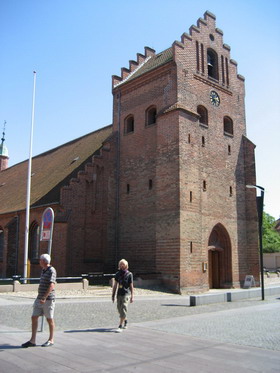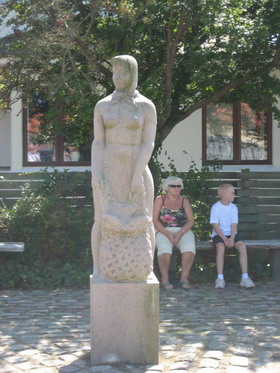 Kerteminde Church. Statue "Amanda"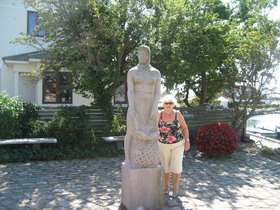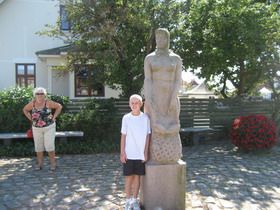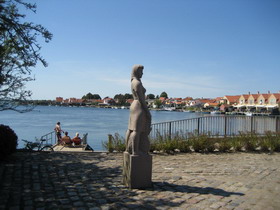 Amanda
Revue song gave Kerteminde Amanda.

When people left the revue "Harper in the air" in the Copenhagen winter 1893,
they hum with a smile the song "My Amanda was from Kerteminde".
The song with an incentive easy monotone melody, and a text, which remembered the description
of the beautiful Amanda from Kerteminde so well that we forgot that she had cheated his girlfriend.
Thus, what was intended as a pasquinade, to a general recommendation of Kertemindes girls,
and soon it appeared that Amanda was a symbol of the fishing towns fresh young.

In today's Kerteminde you will meet Amanda in countless versions.
She is the statue, carried out by Robert Lund Jensen by Langebro,
but is also the name of companies with windows, refrigeration, canned fish and partyservice.
She gives its name to a choir, a bridge, a petanque club, a yacting club, a stamp club - and more.

The real Amandas name was Sofie Kragh and she was not a fishing girl.
She was 20-year-old actress in Copenhagen, where she had passed on Nørrebros Theatre.
Song is about a banal love story, where Sofie abandoned his bride for a student.
It was done not with impunity 100 years ago, so her reputation was a bad spot
but it was hardly the reason why she died already as a 40-year-old in 1911.
---o0o---
Min Amanda var fra Kerteminde (Axel Nab, Mac Schwanenflügel)
Min Amanda var fra Kerteminde
og hun kom til København i fjor.
Sikke hendes øjne kunne skinne
hendes tænder var som perlemor.
Hun var slank og rank, og jeg vil anta'
cirka tyve tommer i figur.
Og jeg gik på livet med Amanda
hver engang hun havde udgangstur.
Ja, jeg gik på livet med Amanda,
hver engang hun havde udgangstur.

skæbnen kommer, når man mindst den venter,
hør nu bare, hvad der mig er hændt:
Sidste søndag traf vi en bekendter
og Amanda sa' han var student.
Med et smil tog han sin hat galant a'
og Amanda smilede igen.
Og så præsenterede Amanda
mig studenten som en barndomsven.
Og så præsenterede Amanda
mig studenten som en barndomsven.

Og vi fulgtes ad til Esplanaden
der var lummervarmt den formidda'
og ved pavillonen spurgte raden
om vi sku et lille bæger ta'
og da just der var en tom veranda
og som sagt det var et dejligt vejr.
blev vi herrer enig med Amanda
om at ta' den lille genstand der,
blev vi herrer enig med Amanda
om at ta' den lille genstand der.

Efterhånden fik vi noget at drikke
jeg kan ikke huske, hvad vi fik
men jeg husker nok, at jeg fik hikke
og gik udenfor et øjeblik.
Men da jeg kom ind igen, jeg fandt a'
der var ganske tomt ved vores bord!
Der var ikke skygge af Amanda
af studenten heller ikke spor.
Der var ikke skygge af Amanda
af studenten heller ikke spor.

Ak, nu er min lykkestjerne dalet,
ranet af en medicinsk student
han er på Kommunehospitalet,
og derinde er jeg ikke kendt.
Derfor spør jeg, tror De, det er sandt a'
læger over kæd og blod har ret?
For når jeg så hitter min Amanda,
er hun ka.ske lavet til skelet.
For når jeg så hitter min Amanda,
er hun ka.ske lavet til skelet.
---o0o---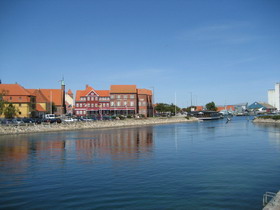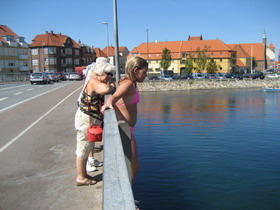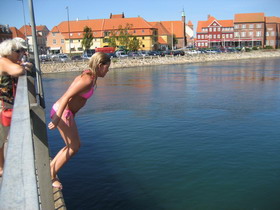 A young undaunted frish girl jump from the bridge to the water.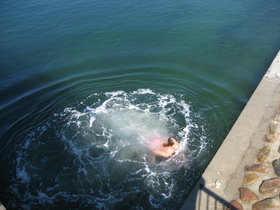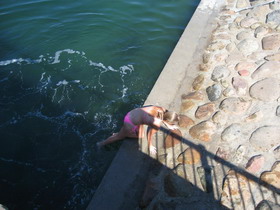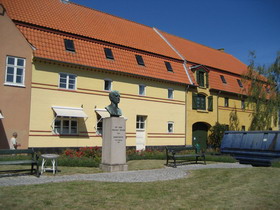 ---o0o---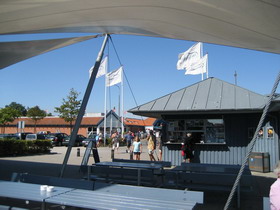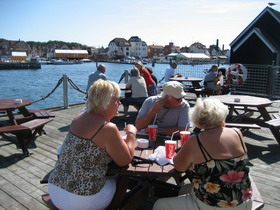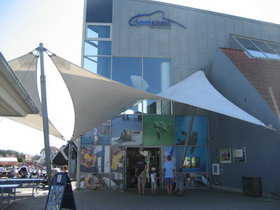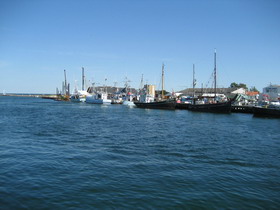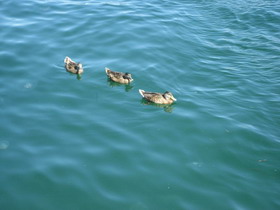 Fjord&Bælt - Kerteminde.

Discover the magic of the sea.
Fjord&Bælt invites You to a visit beneath the surface of the sea.
Meet the harbour porpoises Freja, Sif, Eigil and Frigg-Amanda:
cousins of the dolphins and the only whale species that breeds in Danish waters.
Fjord&Bælt is the only place in the world where You can stand so close to the small whales.
Not to mention the three playful harbour seals,
Svante, Tulle and Naja who lives in the bassin right next to the whales.
---o0o---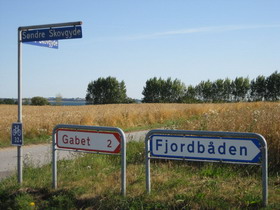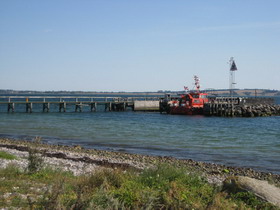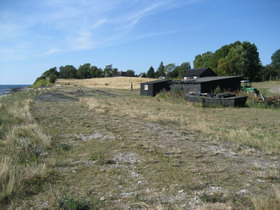 From "Gabet" you can see across the water to the big shipbuilding yard - "Lindø Værftet".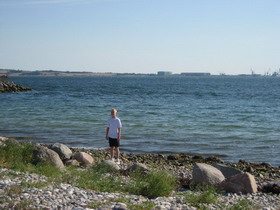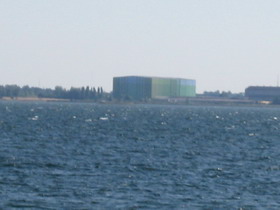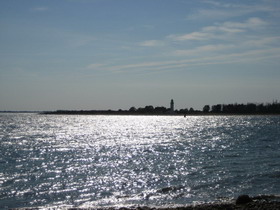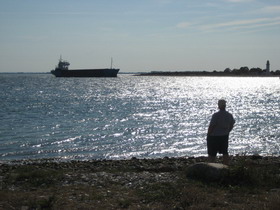 Through this small fairway sail,
"Emma Mærsk" the worlds biggest container ship owned by the A. P. Moller-Maersk Group.
The ship was build on the shipbuilding yard - "Lindø Værftet" in 2006.
A. P. Moller-Maersk Group own the shipbuilding yard to.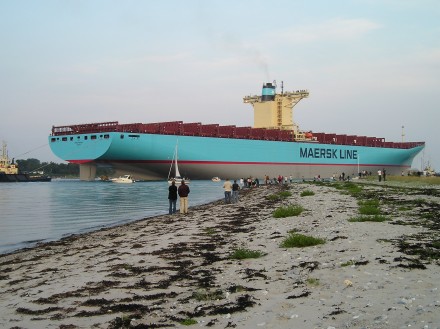 (Picture from 2006)
---o0o---
Here we buy some fancy ceramic figure.



(A very old tradition for ceramist to produce this special horses = whistle-toy).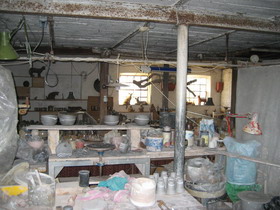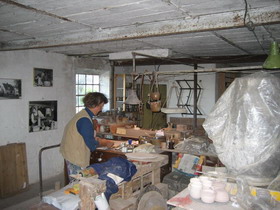 Together with our ameican friends
we have a great time,
and lots of experiences.
_________
Now thes small vacation is to end.
_________
We can recommend "South Funen" as your next holiday resort.


BACK TO INDEX PICTURE GALLERY