P I C T U R E G A L L E R Y
--- (Please have patience – loading pictures). ---
"MINI" HOLIDAY
IN NORTH JUTLAND
(6 DAYS ONLY)

MAY 2009.

-----o0o-----
TopCamp - Aabo Camping.

LINK:
Aabo Camping Vandland . Tversted . DK-9881 Bindslev
Aabo Camping is truly a place for nature lovers - with creek, lake, forest and beach -beautifully situated on Tannis Bay with plenty og activities for children and adults.

The site lies in the picturesque Tversted stream valley behins a preserved area of dunes. This characteristic west coast landscape, with a mixture of woodland, heath and dunes is just perfect for peaceful walks or perhaps a canoe tour on
Uggerby stream. Enjoy the cosy life in the town of Tversted.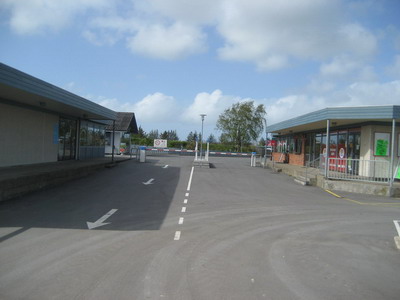 We had borrowed this caravan belong to our daughter and son-in-law.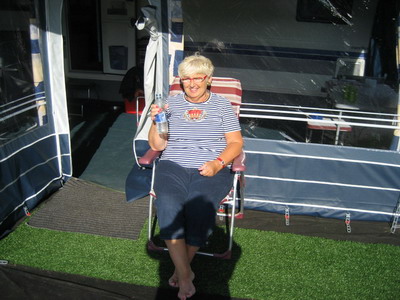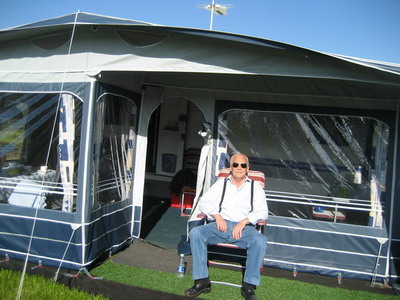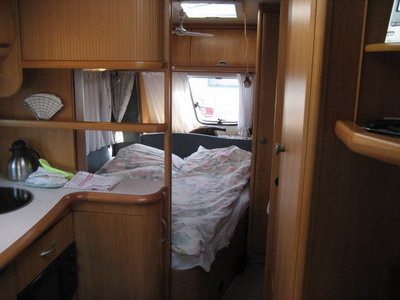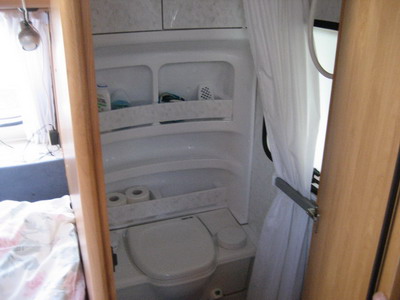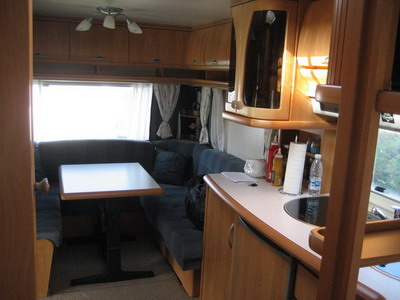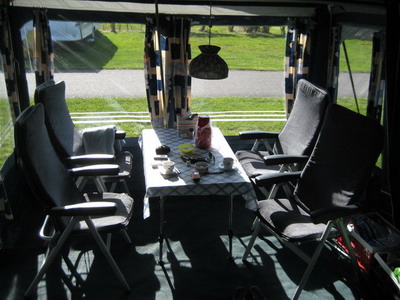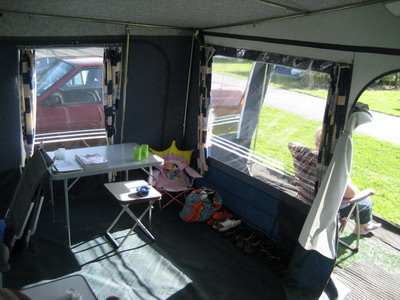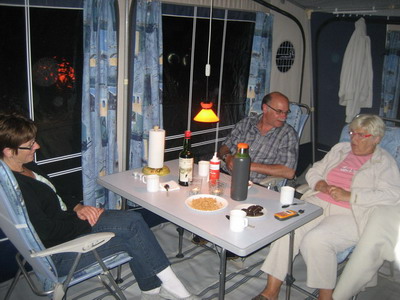 Evening with a coupe of our friends.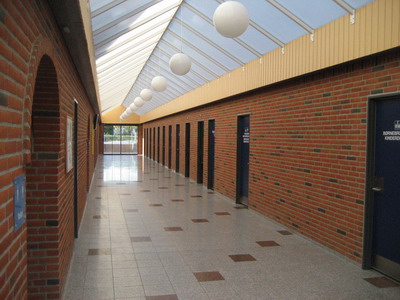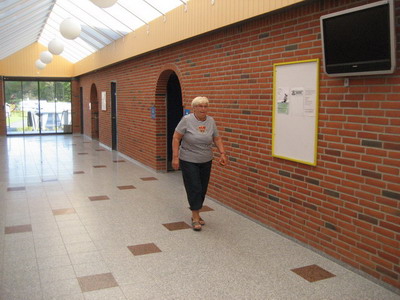 New welfare building.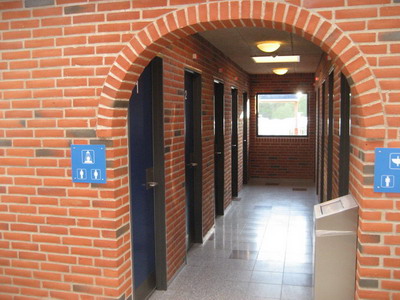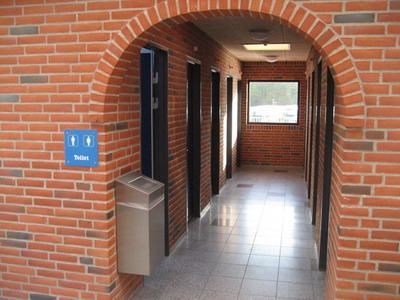 Incredibly beautiful facilities.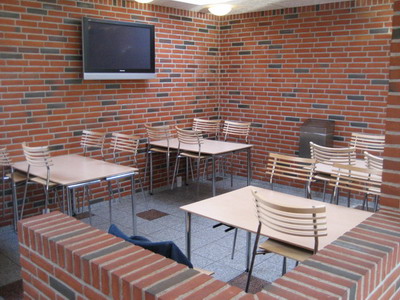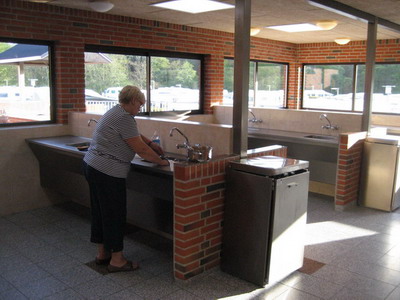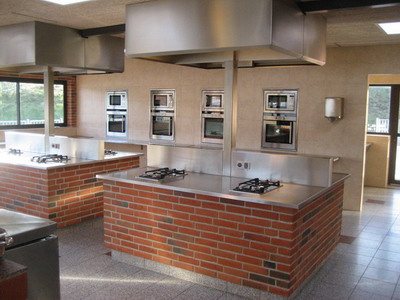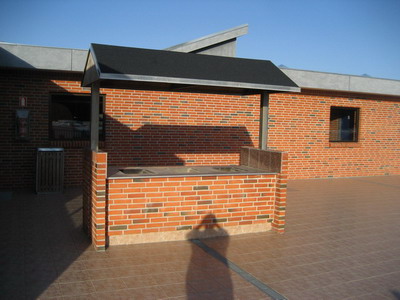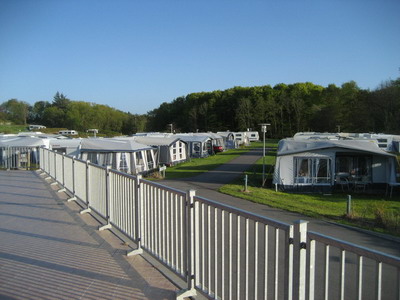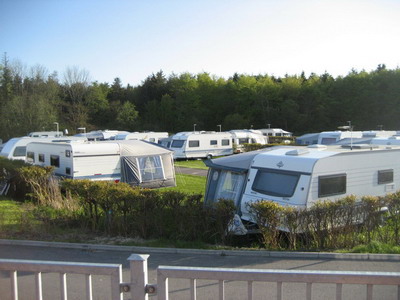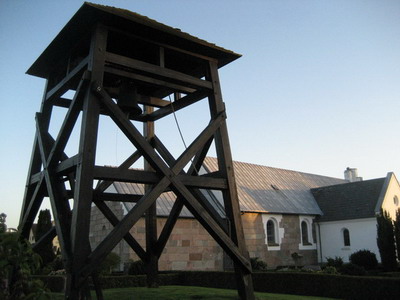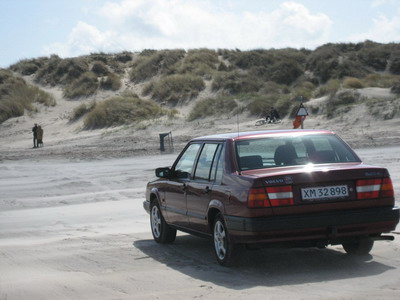 Tversted church. On the beach - windy weather.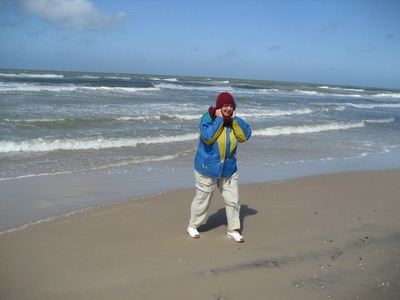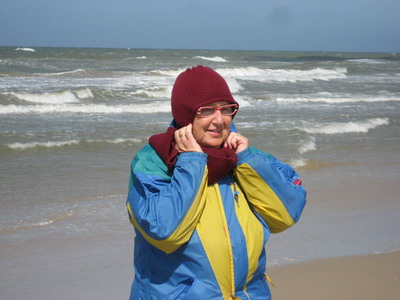 Mille almost blow away.

-----o0o-----
LINK: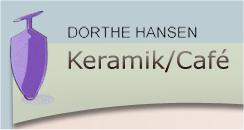 Sørig Old School is situated idyllically in the countryside,
but close to Tversted (10 km), Aalbæk (12 km)
Sindal (14 km), Hirtshals (23 km), Frederikshavn (23 km)
and Skagen (30 km). The address is: Tuenvej 16, 9881 Bindslev.

Opening Hours
April-June: Thursday-Sunday 11-17
July-August: Every day 11-18
September-October: Thursday-Sunday 11-17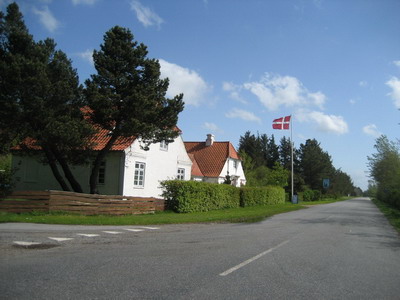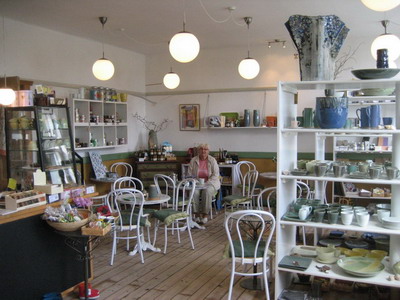 A really exciting ceramic cafe and shop.
(Try their home baked pie for coffee - uhmmm)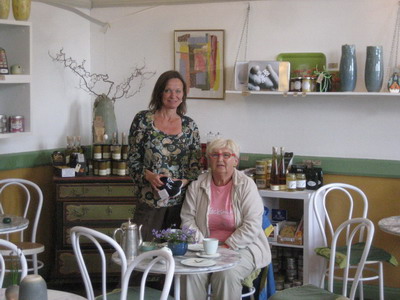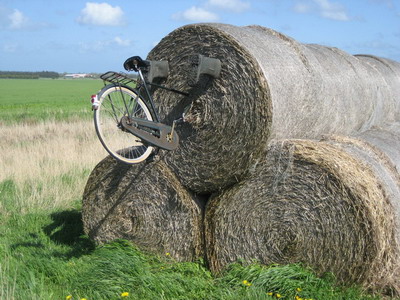 Dorte Hansen and Mille Gosh - a bad accident.




-----o0o-----

Kandestederne and Skiveren.
Experience the rugged landscape at Kandestederne/Skiveren.

The wide beach and high dunes invite to long walks,
during which you can enjoy the view over the
North Sea and the open plains.

(Bathing in the nude according to traditional practice,
Car driving on the beach allowed, Car park nearby,
Lavatory, News stand, Suitable for windsurfing).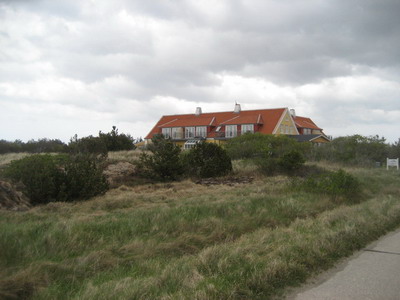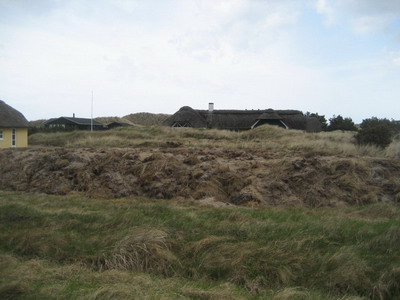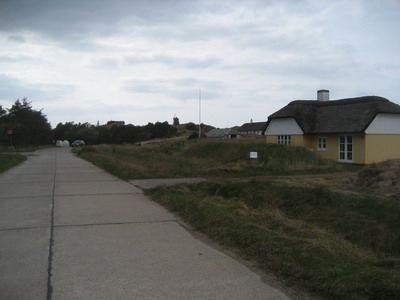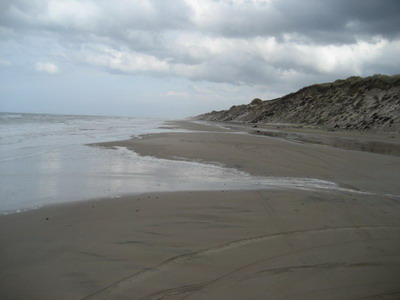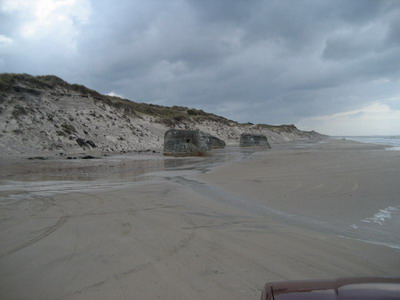 -----o0o-----
Råbjerg Mile.
"Google translation from Danish to English"
For some 100 years ago the way to Skagen consisted of a sandy track. The road was
very unstable - one day open the next day to be completely covered by
sand. The entire spit is a great sand drift landscape with migrating dunes - miler --
on the way from the Skagerrak to the Kattegat. So was a large part of land transport
to Skagen along the beach, either along the Kattegat and Skagerrak along.

Skagen City stood as an island in the sand sea. Skagboerne wanted a stable
connection south, and they offered, in the 1880s the State of the area where
Skagen Klitplantage currently (1400 ha). In return the State should stop
sand drain and build a proper road and rail to Skagen.

It began with the enormous task. Skagen and Bunken Klit Plantations was
brought, and sand drain on Hulsig Heath was terminated.

Some, however, had a different view. Notably was poet Jeppe Aakjær
angry planting of dunes and concerns. He considered it a shame that
these magnificent natural areas were turned into miserable plantations.

The view gradually won a hearing and before it was planted
forest dunes at all, bought the state in 1900 the area where Råbjerg Mile
then stood.

The purpose of the acquisition was that the dune would continue to exempt
for human intervention, and left to its own free development,
including the freedom to continue his travel.
Even after the time should have the opportunity to experience sandflugtens
dreadful and magnificent.
Råbjerg Mile (1)

Milen come from the shores of the Skagerrak (Råbjerg stone). Since the State purchased
dune in 1900 it was 31 / 2 km from here. Since Milen has moved further
ca. 1500 m in the east-north-easterly direction towards the Kattegat.
Milen comprises a 1000 m wide and 1000 m long sand pile with 2 backward
Armenian - milens form called a parabelklit. Milens shape due to
wind with dry sand in the middle because there is much to groundwater, while
the pages are damp, because it is close to the groundwater. This vegetation grows
easier along the sides, and dune moves therefore fastest progressing
middle. In deserts, it is the opposite, since there is much to groundwater --
forearms will come forward and Dune called as a barkan. In the beginning
1900 dune had no such backward tunes, they were rather
in wind direction in front of dune - dune were crescent shaped. Change
milens kind of supposed to be associated with less wind and more
vegetation at the mine at the beginning of this century.
Milen contains approx. 4 million. m3 of sand, and has its highest point 40 m above
sea. Since the dune is moving eastward with more than 15 meters per year will
loose material for arms. When milens size has been almost constant the
past 100 years is to do with material from the ancient dunes, now rodent
through and to the terrain in front dune is higher than the dune.
Afblæsningsfladen behind the dune and between the arms originate from the wind
sand blows everything away as long as it is dry, ie. down to groundwater. In dry
periods will be the level of afblæsningen therefore lower. It is these lavninger,
der i våde perioder bliver til lavvandede søer. At afblæsningsfladen is also seen
deleted, skeleton-like pine trees that have been covered by dune in more than
40 years and now has come to appear after its passage.
Everything suggests that the dune the next several years will continue its migration towards
Kattegat. If there are no changes in its flow rate, it will reach
the main road around the year 2200 and Kattegat 30 years later.
To ensure that the dune continues to evolve freely, the State has purchased additional
land in this area and other areas have been protected.
Source: Forest and Nature Agency Denmark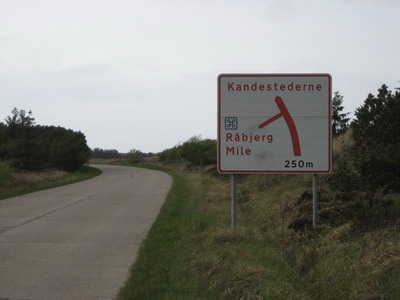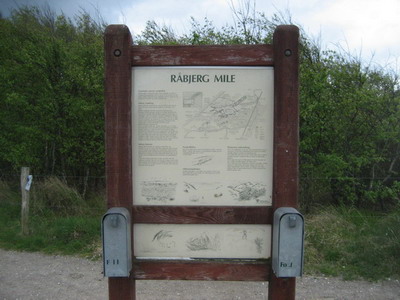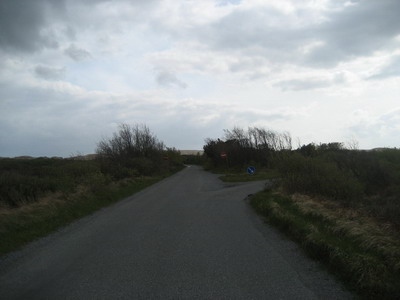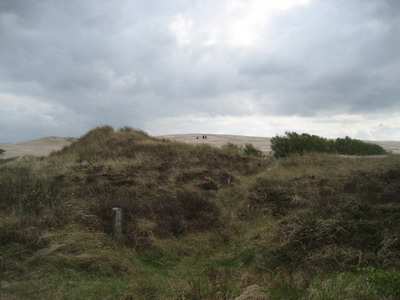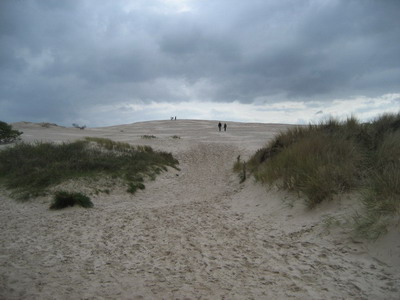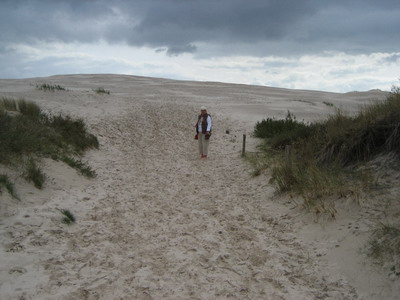 -----o0o-----



LINK:
"Strandhotellet" og "Ruths Hotel" – Gl. Skagen.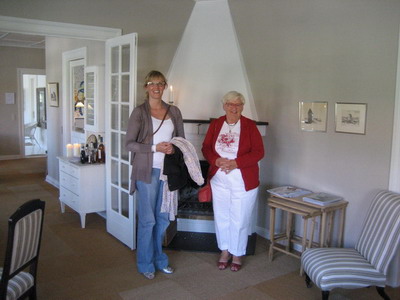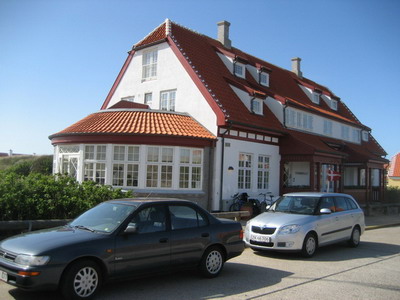 One of our good friends, Lise-lotte, is employed at Strandhotellet and Ruths Hotel.

Lise-Lotte had invited us for afternoon coffee in the exclusive hotel.

After coffee we had, a showing round
on both Strandhotellet and Ruths Hotel,
Lise-Lotte was our guide.

(Very luxurious and expensive too. It must be experienced).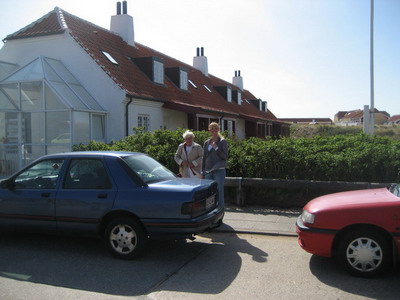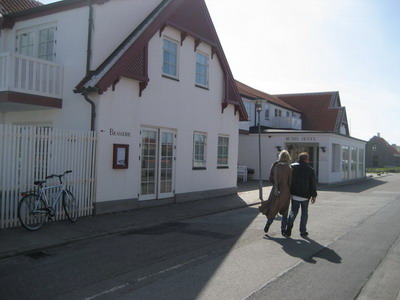 -----o0o-----

SKAGEN - TOP OF DENMARK.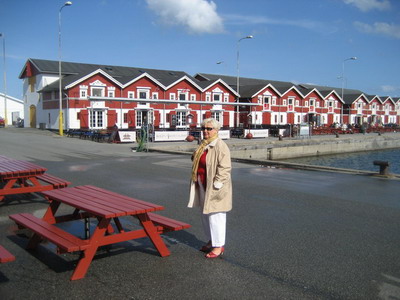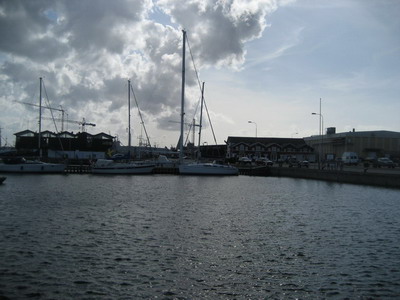 Although it was a little early in the season,
of course we drove down around the harbor and got a glass of beer.

There is a wonderful and special atmosphere in Skagen.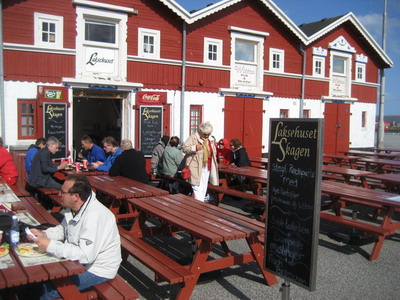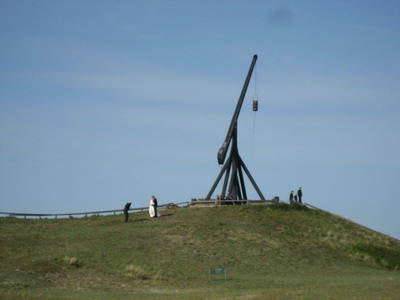 A newly married couples was photographed with the old tilt-light in Skagen.

-----o0o-----

A wonderful "mini" vacation in the north of Jutland.