(Du er nu på side 3 af 5)

Til Key West City side 3

TILBAGE TIL INDEX BILLED GALLERI - FLORIDA - 2005

TILBAGE TIL INDEX BILLED GALLERI



" MARDI GRAS PARADE "
THE INDEPENDENCE MARCH
KEY WEST CITY
April 28, 2005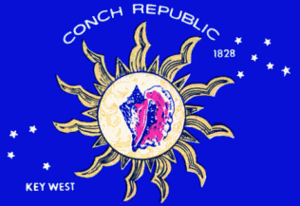 No Independence Celebration is complete without a parade.

The "World's Longest Parade," so named because it begins at
the Atlantic Ocean and proceeds to the Gulf of Mexico.
The spirited parade will step off around 8pm on Duval between United and South streets.
The quirky parade typically features impromptu floats, inline skating groups,
local and visiting firefighters, musicians and colorfully painted "conch cruiser" cars and bicycles.
Spectators are encouraged to follow the procession as it wends its way
to the endpoint and a parade party at the Schooner Wharf Bar.

(Hav tålmodighed - loading pictures).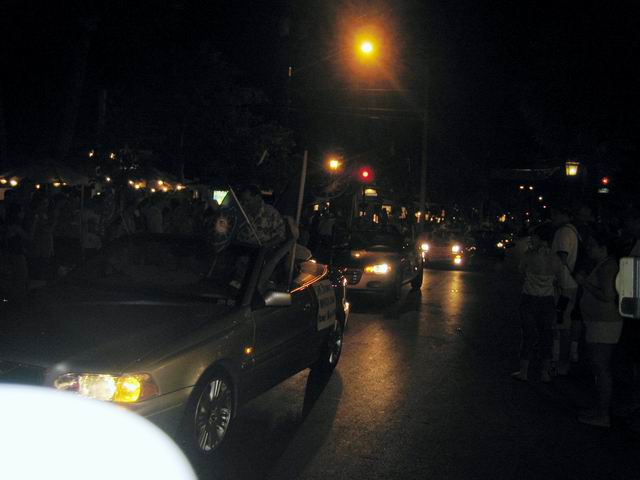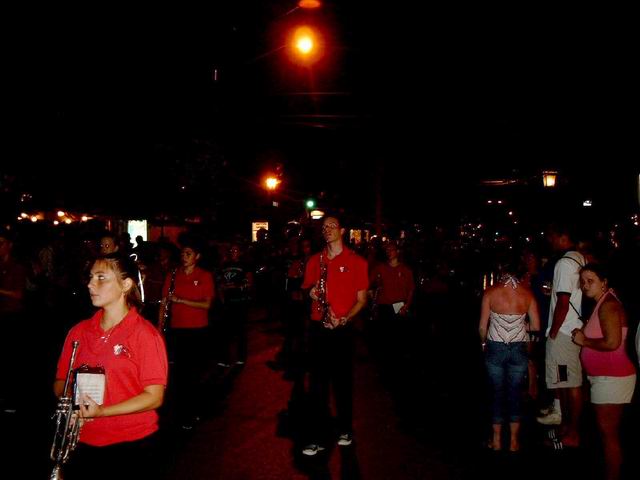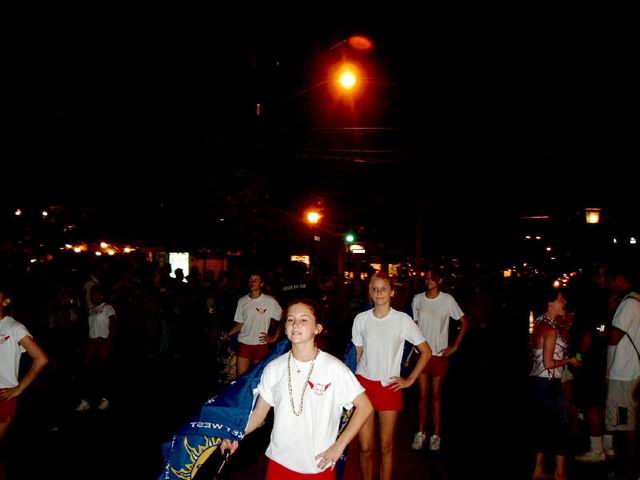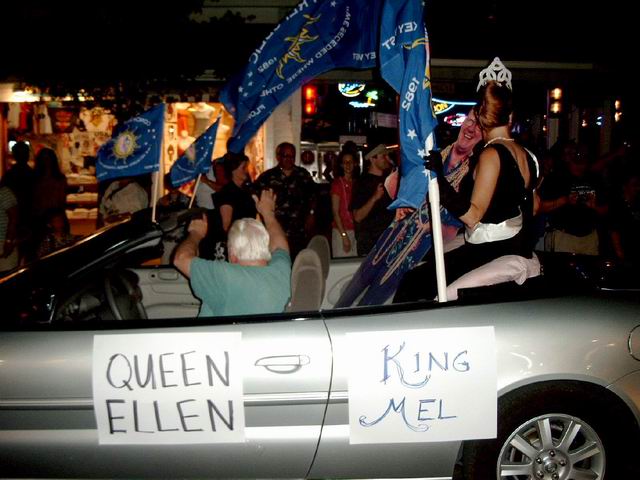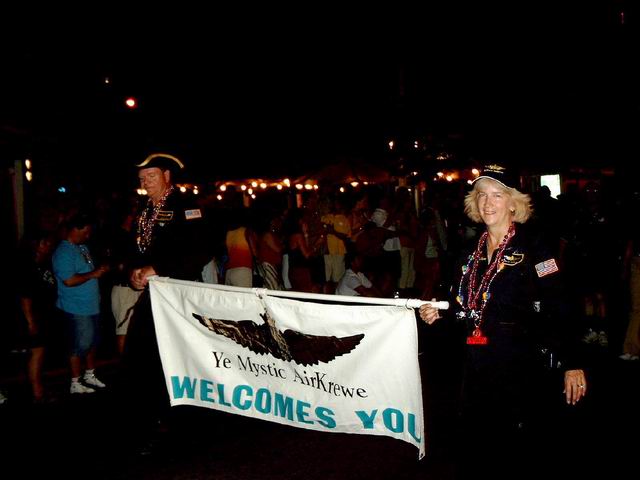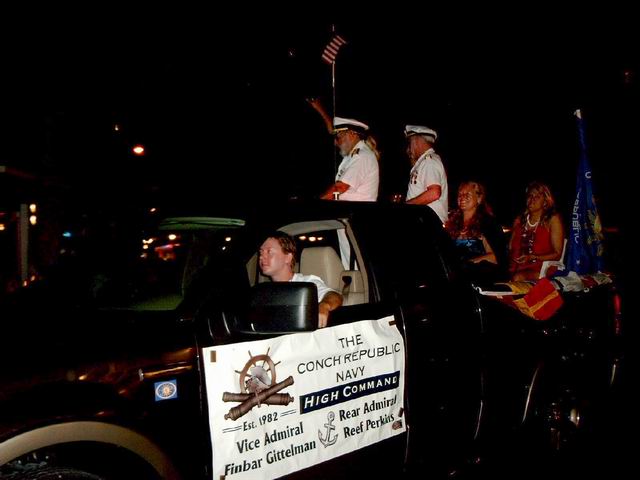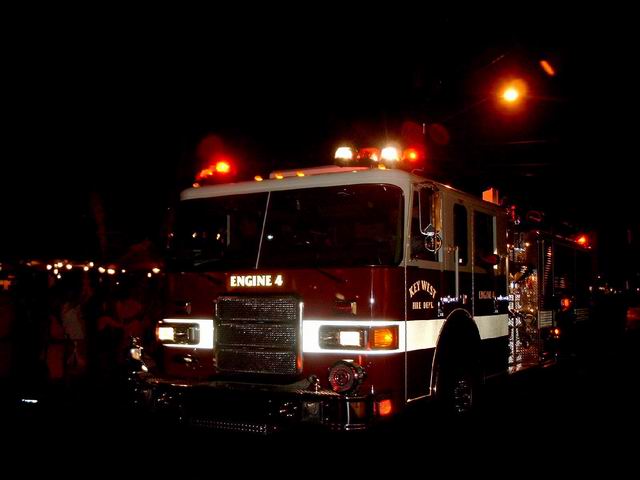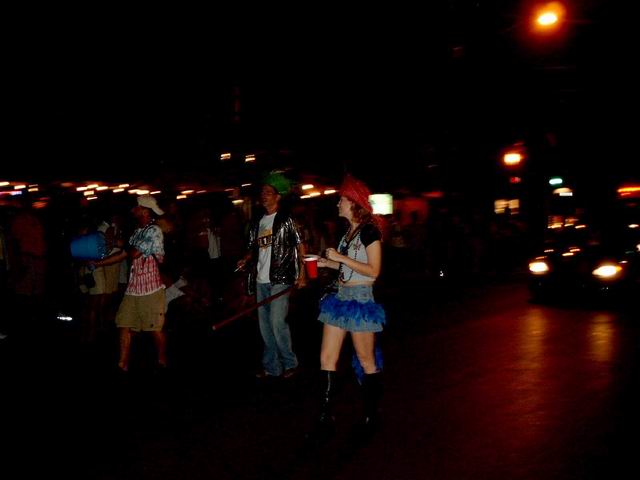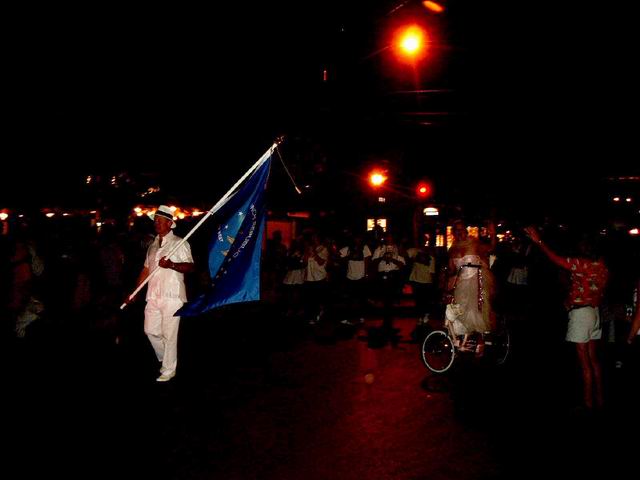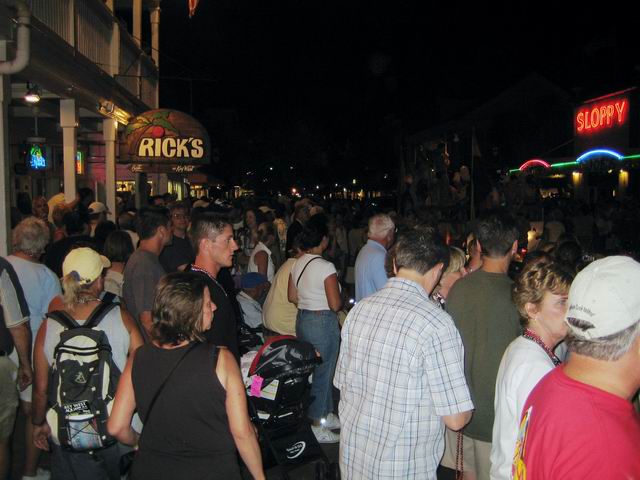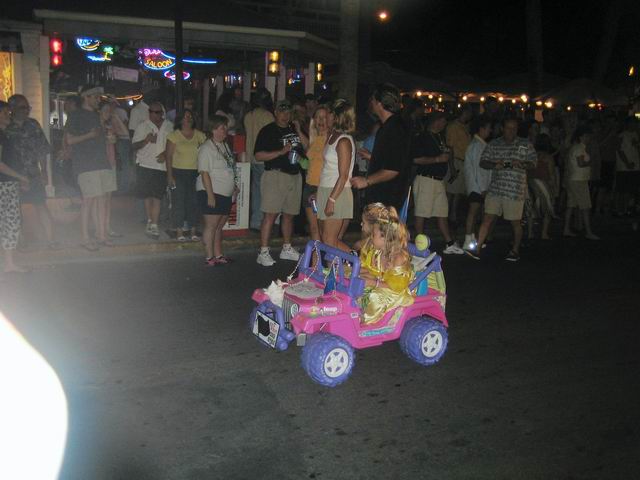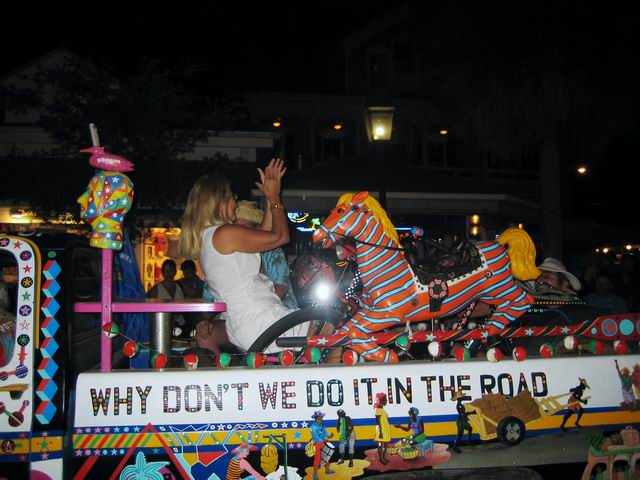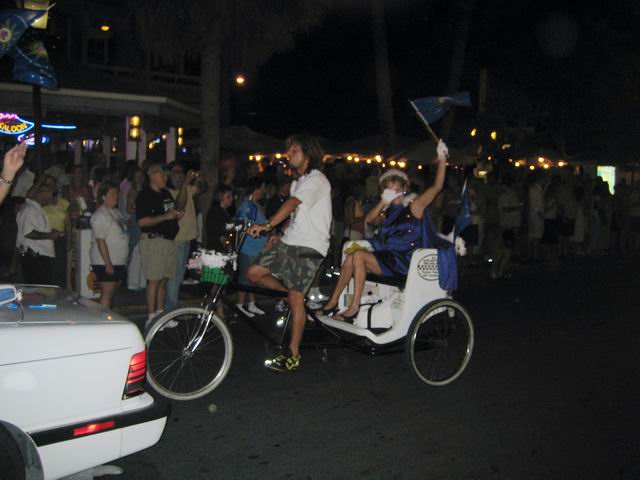 Det var en stor oplevelse at se denne flotte parade og
opleve den helt specielle Key West stemning.
Fra de forskellige køretøjer, og andre medvirkende i paraden,
blev der smidt masser af farvede perlekæder ud til tilskuerne.
Mille og Ulla havde hver en hel stak om halsen.


(Du er nu på side 3 af 5)

TILBAGE TIL INDEX BILLED GALLERI - FLORIDA - 2005



TILBAGE TIL INDEX BILLED GALLERI