P I C T U R E G A L L E R Y
--- (Please have patience – loading pictures). ---
Christmas and New Year
2009 - 2010

Background music: In the bleak mid-winter

LYRIC.
In the bleak mid-winter
Frosty wind made moan,
Earth stood hard as iron,
Water like a stone;
Snow had fallen, snow on snow,
Snow on snow,
In the bleak mid-winter,
Long ago.
What can I give Him,
Poor as I am?
If I were a shepherd
I would bring a lamb;
:/: If I were a wise man
I would do my part;
Yet what I can I give him
Give my heart :/:


Our traditional "Christmas tour in the forest" 1 Sunday in Advent.
(29.11.09 - no snow but rain.)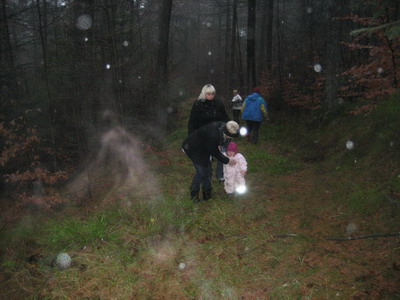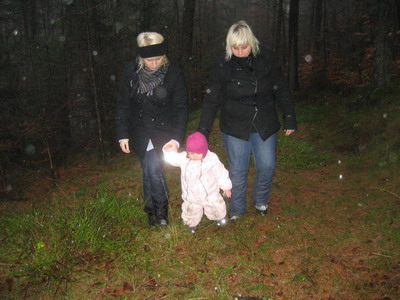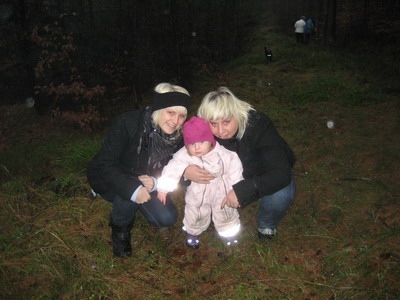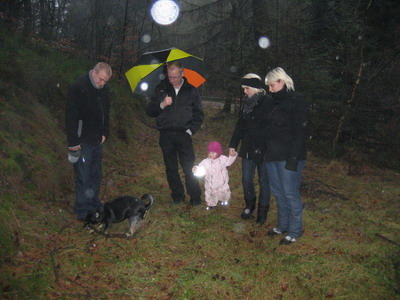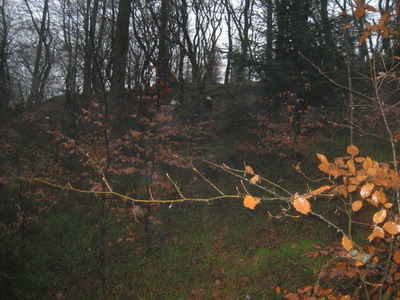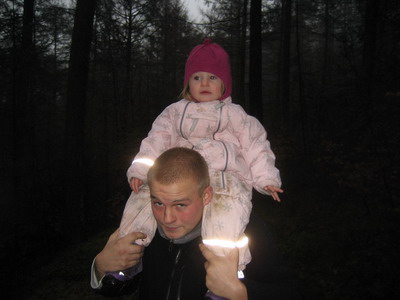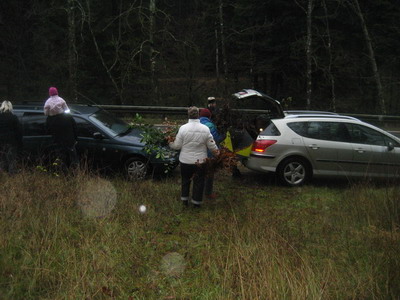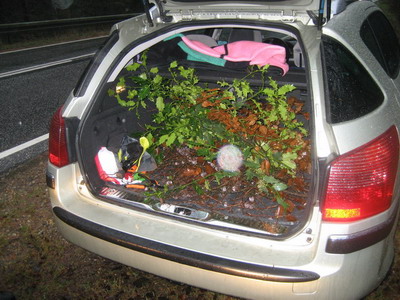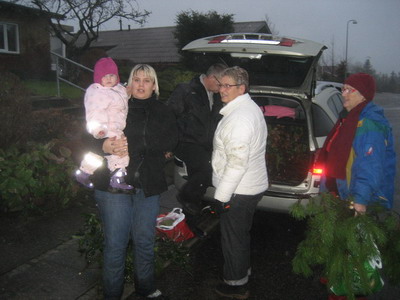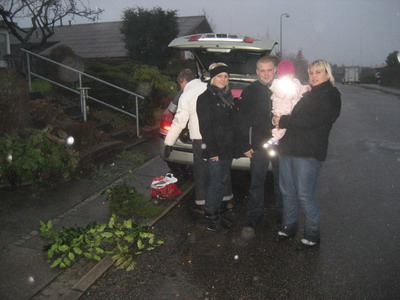 29.11.09 - Back home.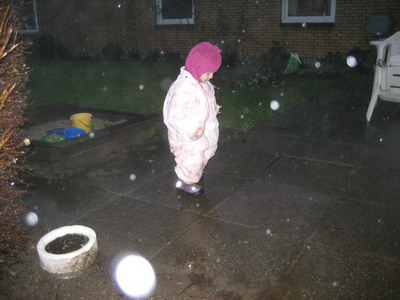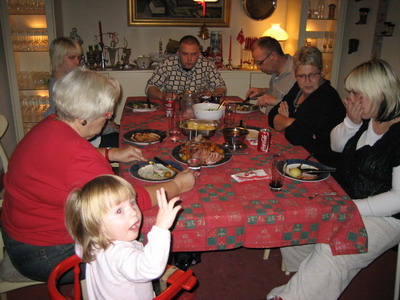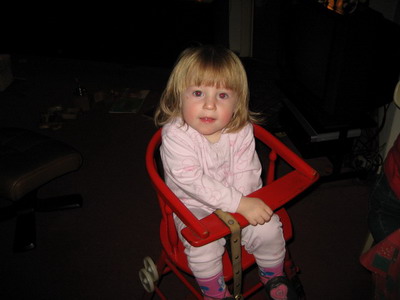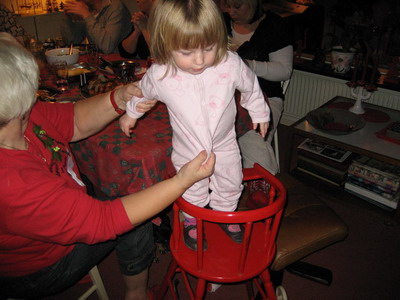 14.12.09 - Time for baking "pastry house" and other fun cakes.
(Albert ate so much cake that she got a stomach ache.)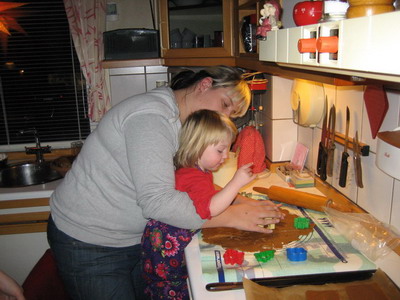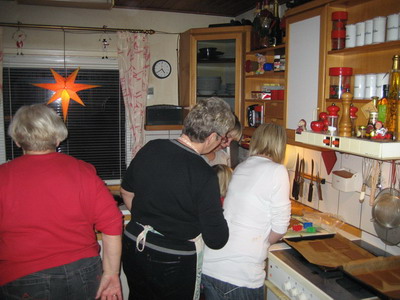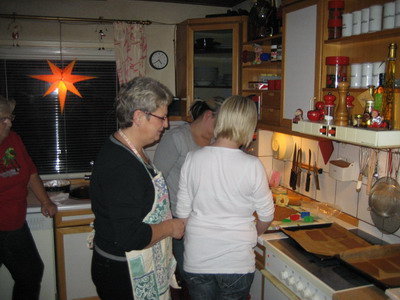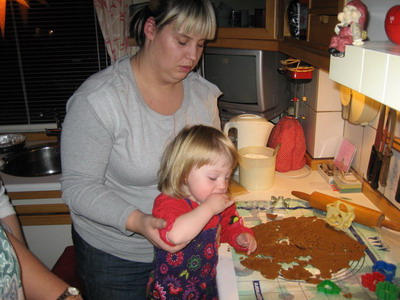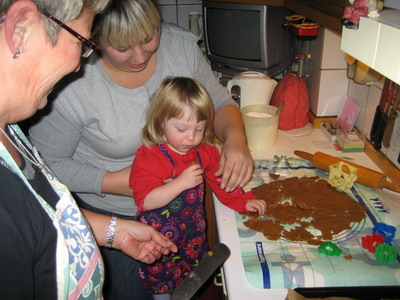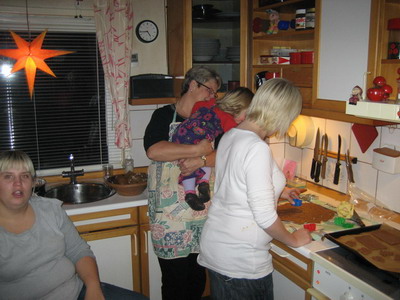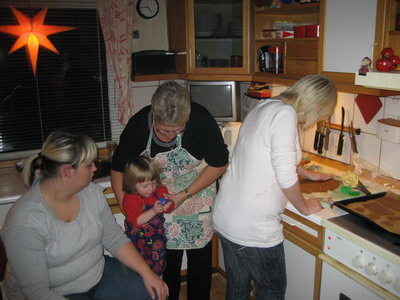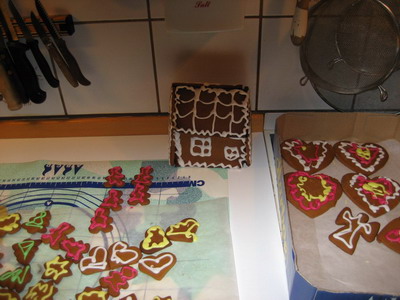 16.12.2009 - Then we have snowfall in Denmark.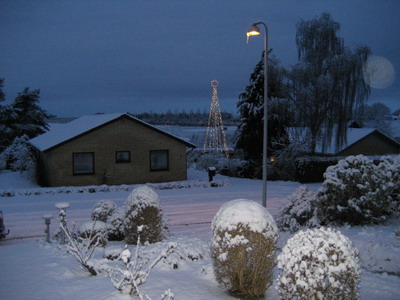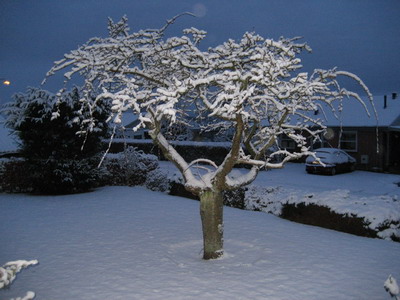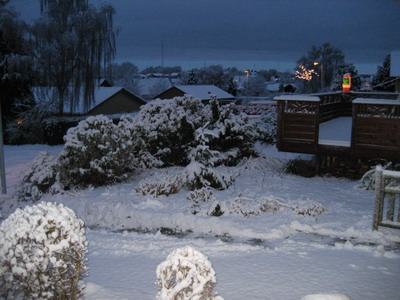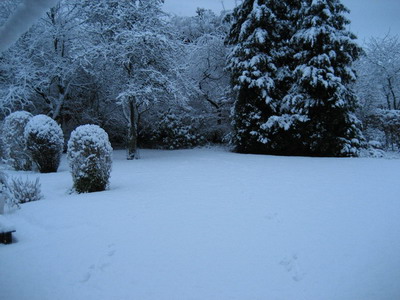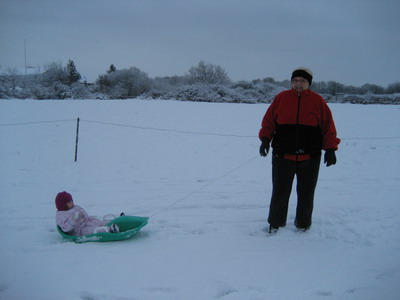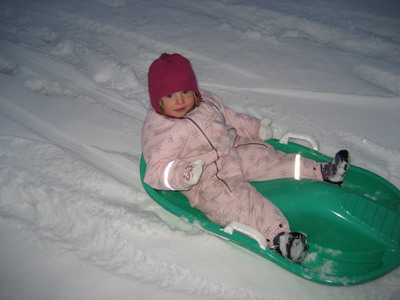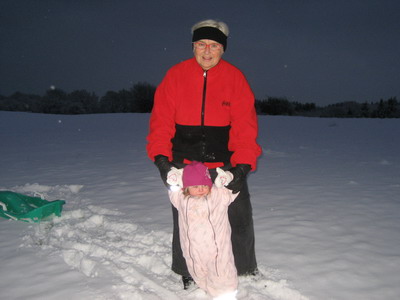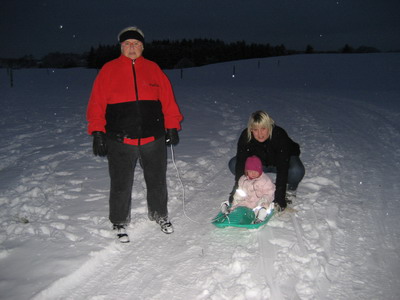 "Grandmother" Mille - "Granddaughter" Christina - "Great-Granddaughter" Alberte.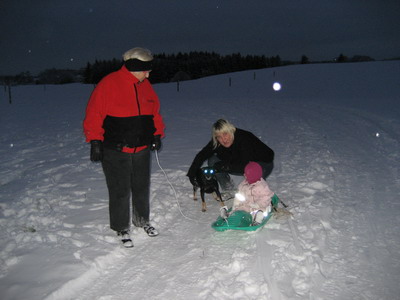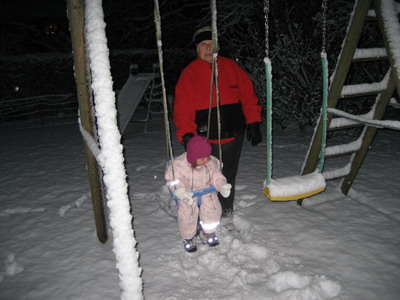 20.12.09 - The family in the forest after the Christmas tree.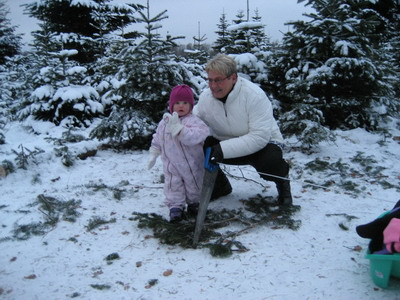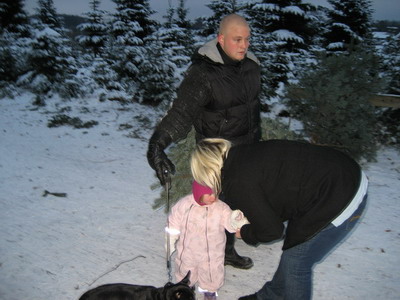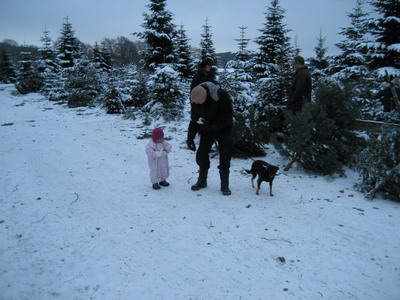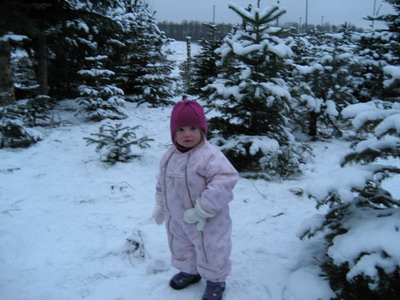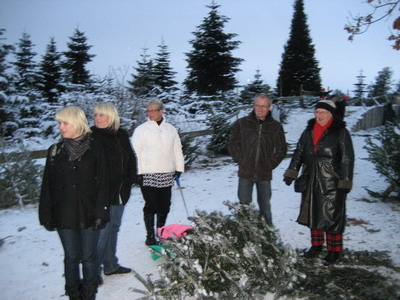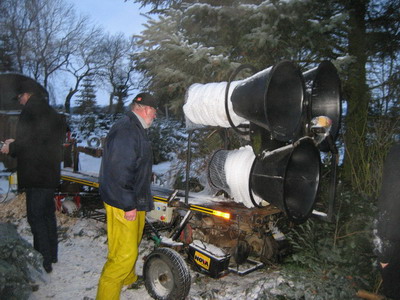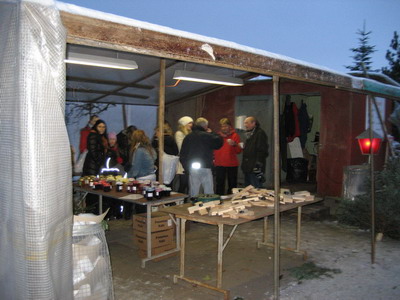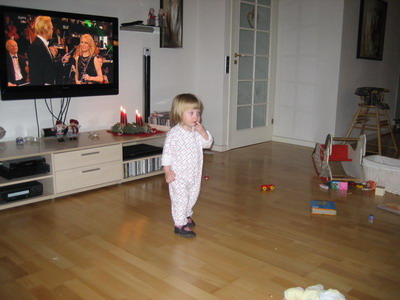 It was cold - minus 8 degrees and windy - Brrrrawww - Nice to be back in heat again.
23.12.09 - Our two grandchildren and our great-grandchild have fun in the snow.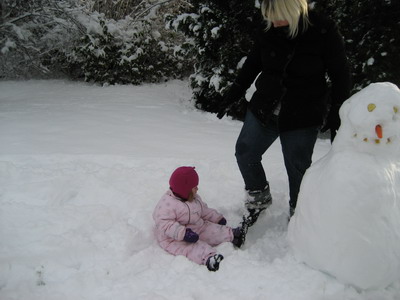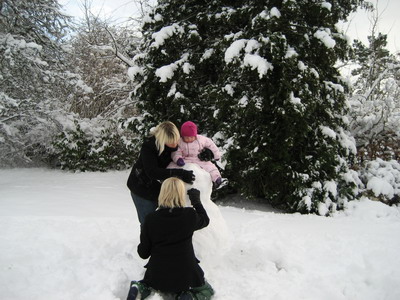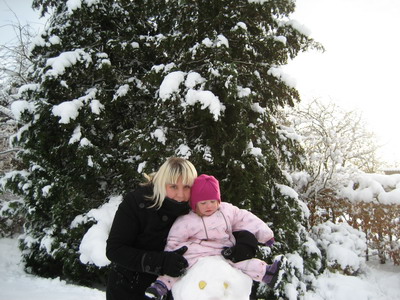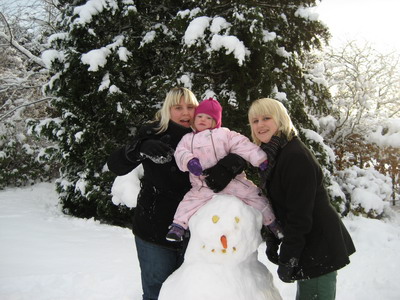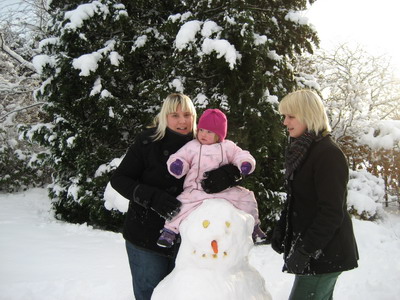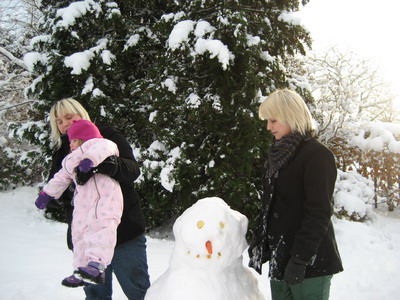 Alderslyst Church Silkeborg. - Christmas service 24th December 14:30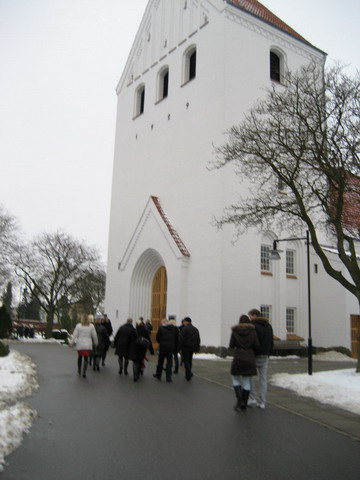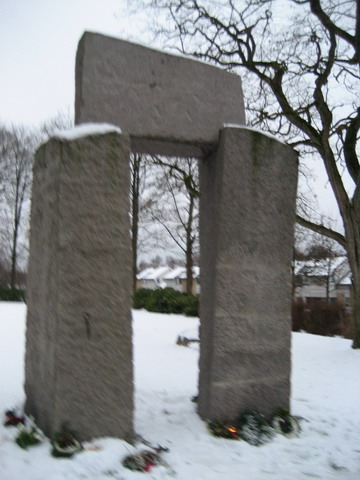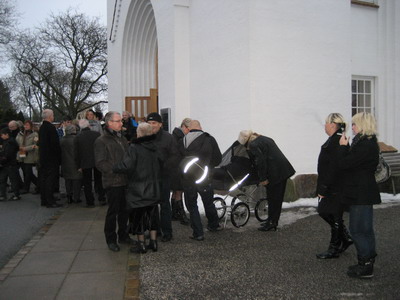 Christmas evening, with our daughter and son-in-law.

After the church. Afternoon coffee with "Kauring" w/cheese. (Delicious)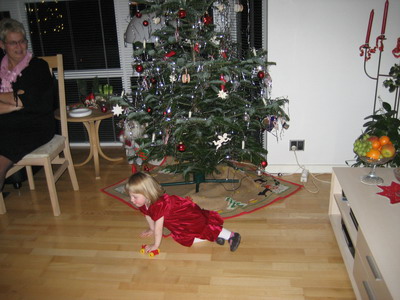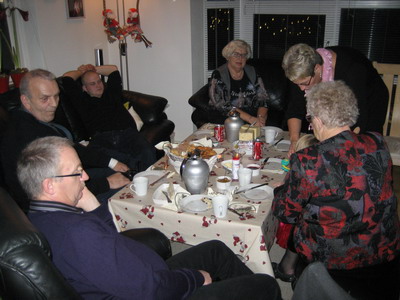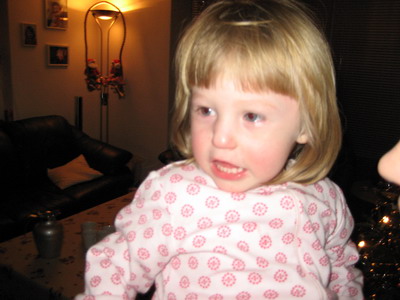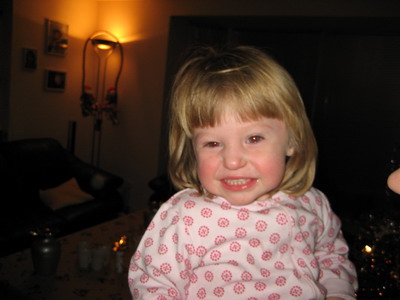 Dancing around the Christmas tree and gifts.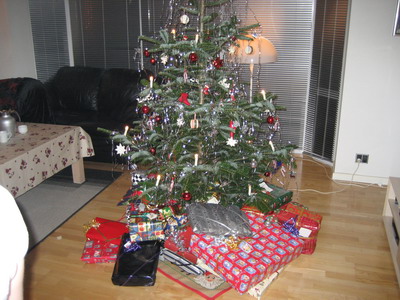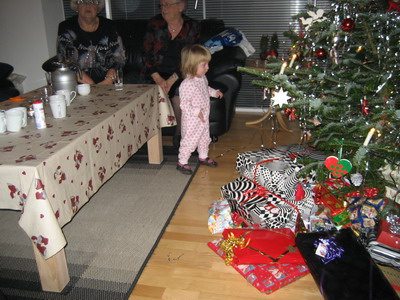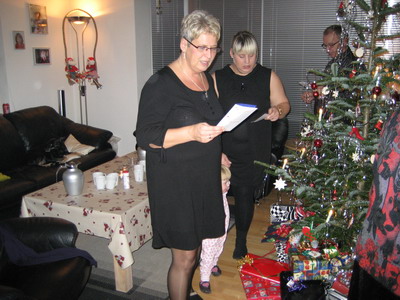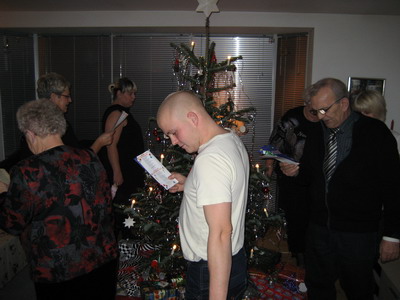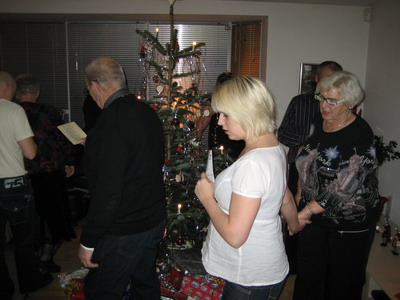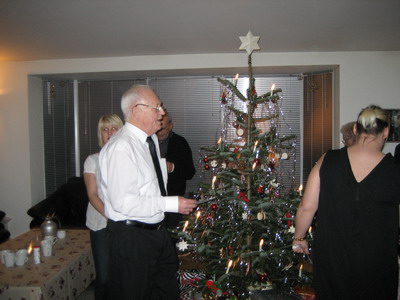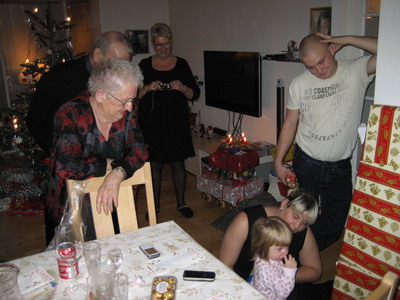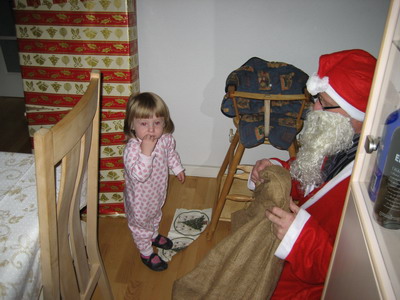 Alberte was very perplexed over "Santa Claus".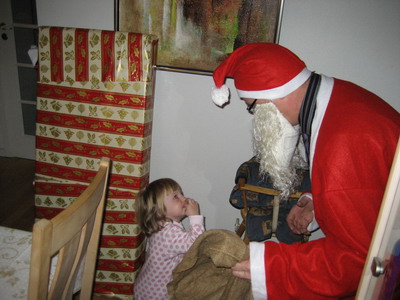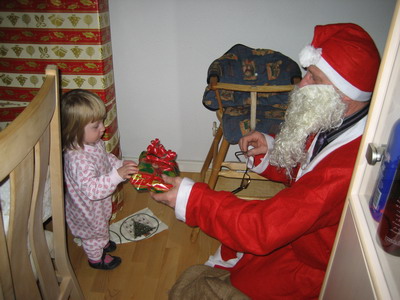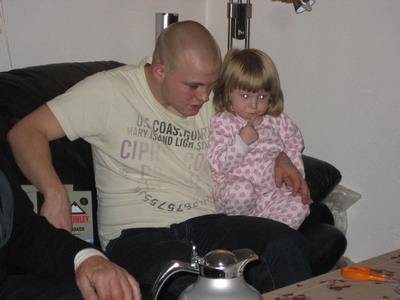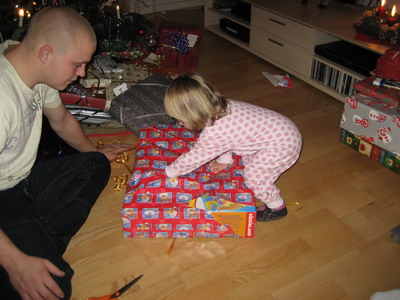 Alberte got all too much toys - but never mind.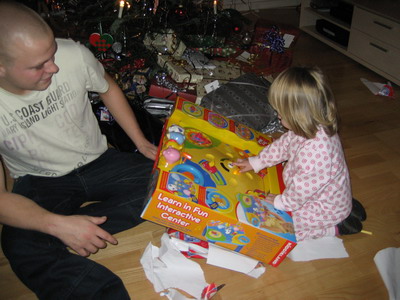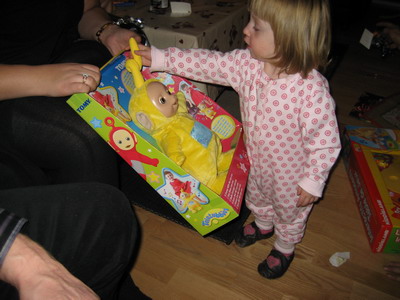 Great-grandfather get back massage by Alberte.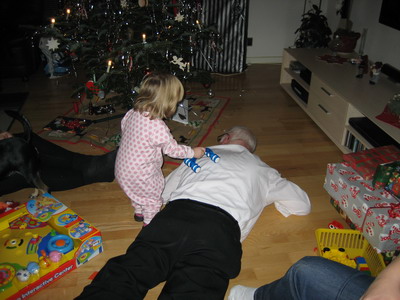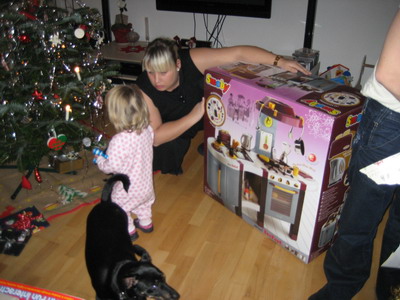 Great-grandmother also got Christmas presents.
(Great-grandmother is not that old yet).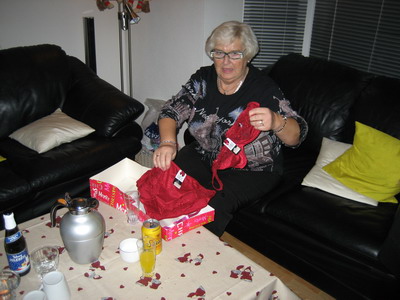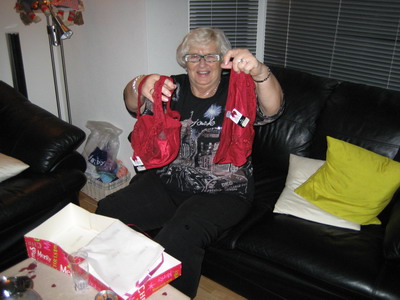 Christmas Lunch 1st Christmas Day with us in Salten.
(This year we was not so many for lunch).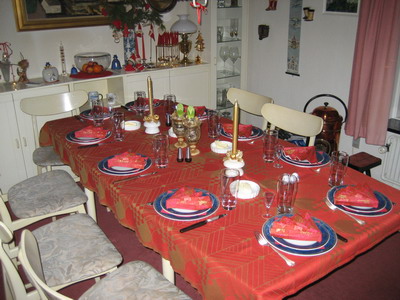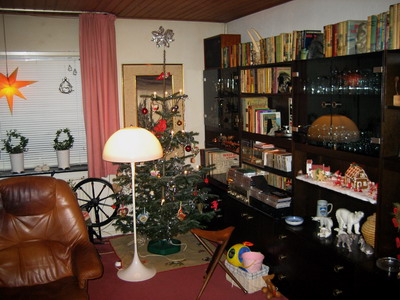 New years evening,
with my cousin and his wife in Viborg .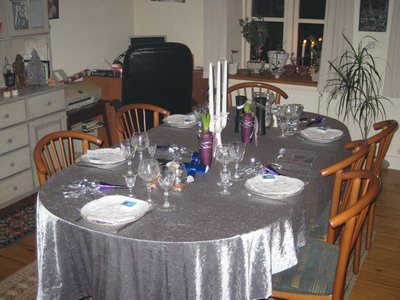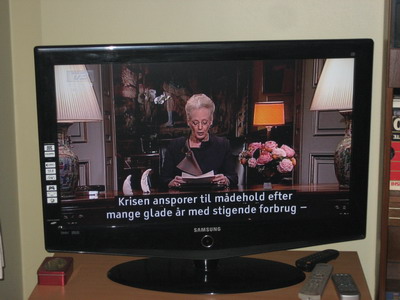 Her Majesty The Queen Margrethe II of Denmark
New_Year`s - TV- Speech - 2009-2010.
The Royal Life Guards.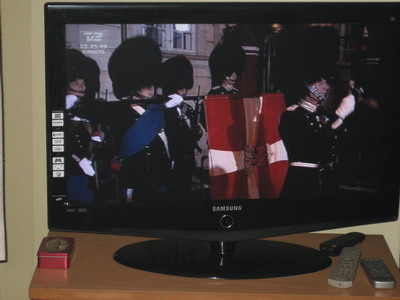 12.00 - midnight - sound of the bell from,
the tower of Copenhagen city hall.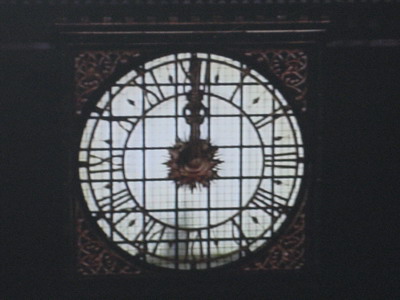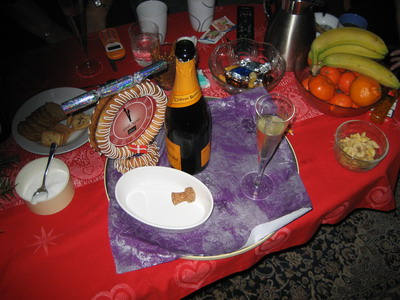 "The same procedure as last year, Miss Sophie?"
"The same procedure as every year, James."