P I C T U R E G A L L E R Y
--- (Please have patience – loading pictures). ---

Christmas
and
New Year
2010 - 2011



Background music.
LYRIC.
I'm dreaming of a white Christmas,
just like the ones I used to know.
Where the treetops glisten,
and children listen to hear,
sleight bells in the snow.

I'm dreaming of a White Christmas,
with ev'ry Christmas card I write,
may your days be Merry and bright,
and may all your Christmases be White.



Our traditional "Christmas tour in the forest"
1. Sunday in Advent.
(28.11.2010 - Lots of snow this year.)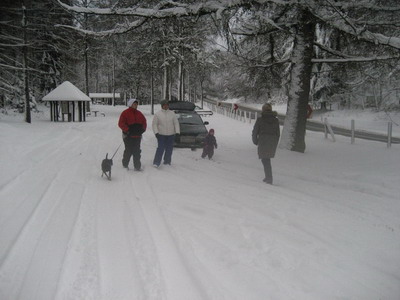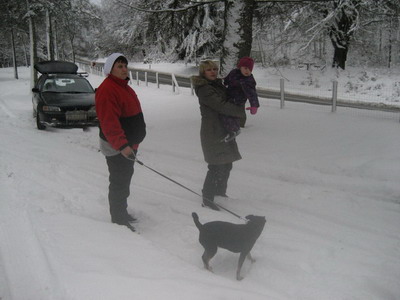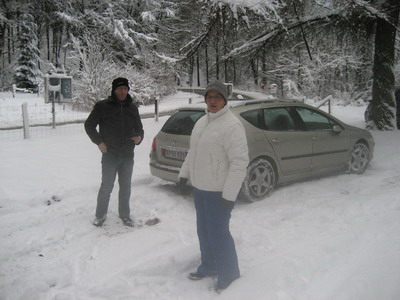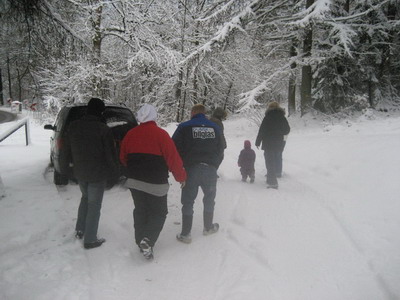 Our friend Ms. Caswell from Florida Usa, was visiting us at our house.
She has not seen snow for the last 30-35 years, so she enjoyed the Danish winter weather.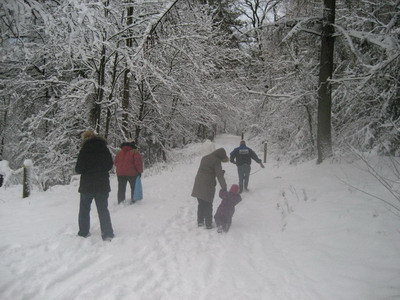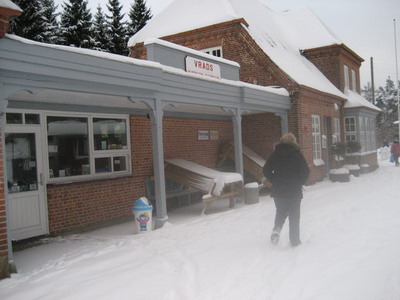 Veteran railway station in "Vrads".
(Two Sundays in December the train go with Christmas visitors.)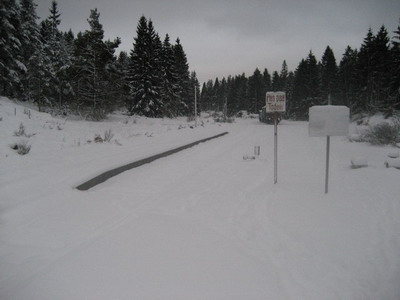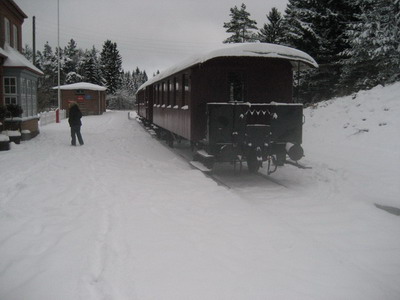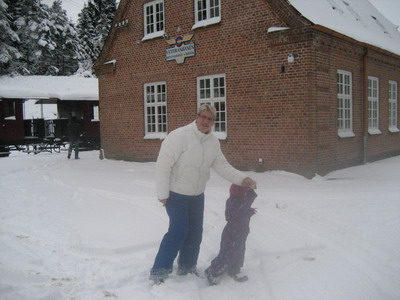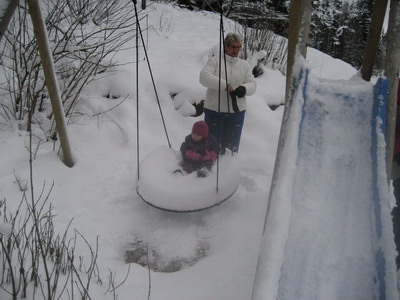 Our two grandchildren, Christina and Camille was playing in the snow.
Christina fell so unfortunate that she broke her arm.
Departure to the hospital emergency department.
It was an abrupt and unexpected end to the trip.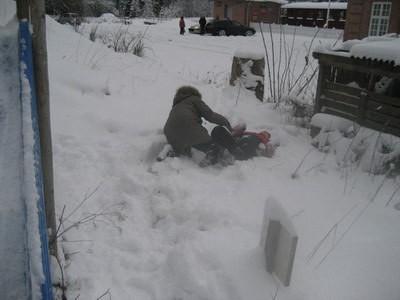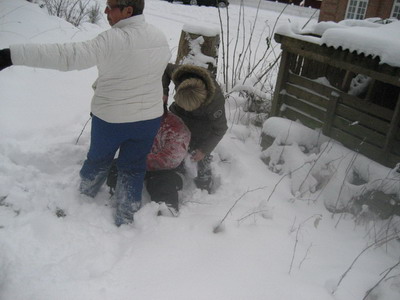 Our Great-Granddaughter - Alberte - have fun in the snow.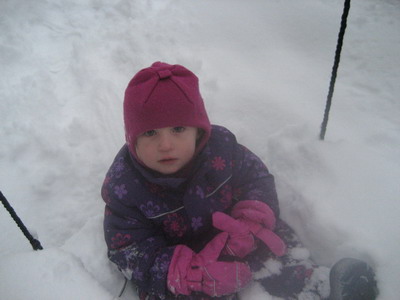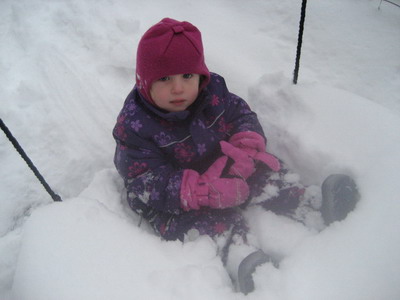 28.11.10 - Back home.
Mille serve "Gløgg" - "Æbleskiver" and waffles with whipped cream, etc.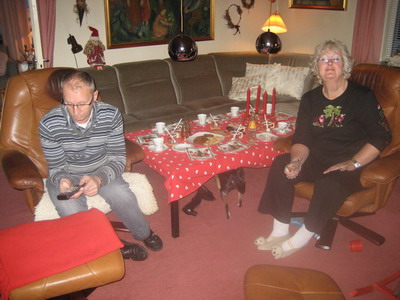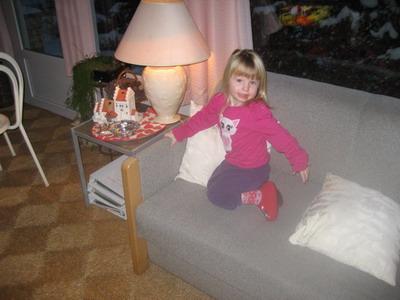 Mille and our grandchildren make sweets.
| | | |
| --- | --- | --- |
| | | |



16.12.2010- Time for baking
"pastry house" and other fun cakes.
(Our Great-Granddaughter - Alberte - ate dough with the whole face - but had fun.)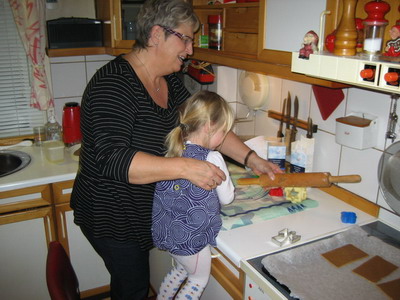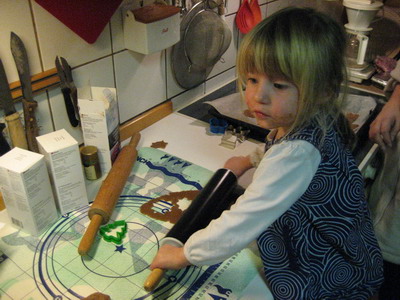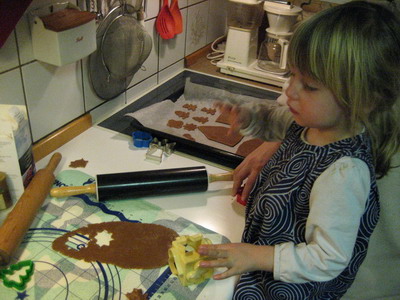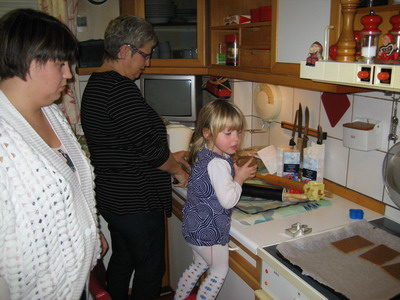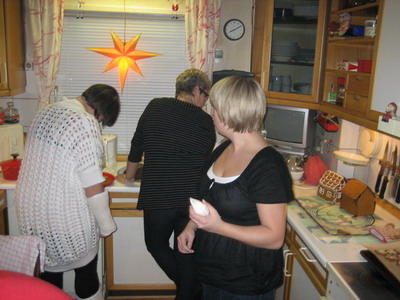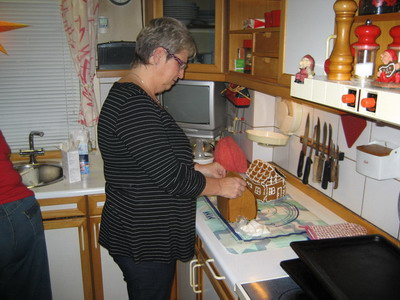 | | | |
| --- | --- | --- |
| | | |
Alberte look - advent calendar - on TV, and jumps into our bed.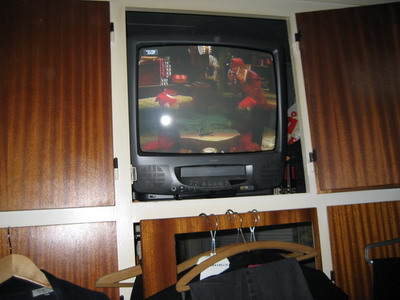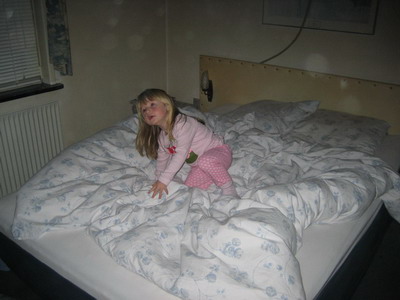 Moster - Camilla have fun with Alberte.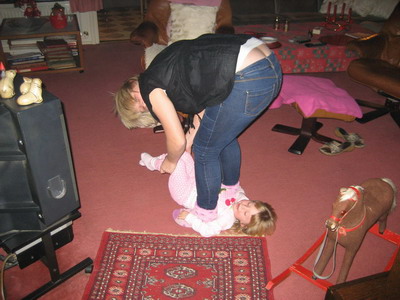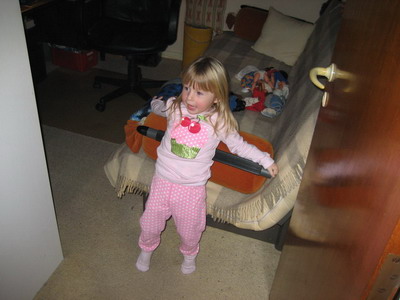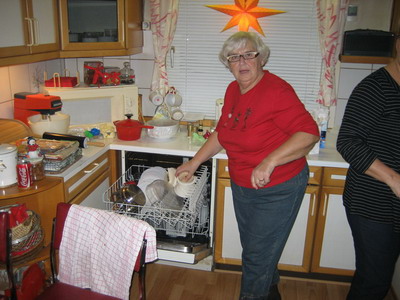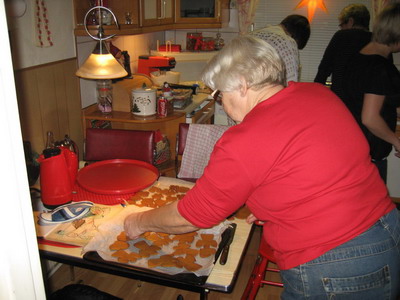 28.11.2010 - The family in the forest after the Christmas tree.

It was cold - minus 10 degrees - Brrrrawww - Nice to be back in heat again.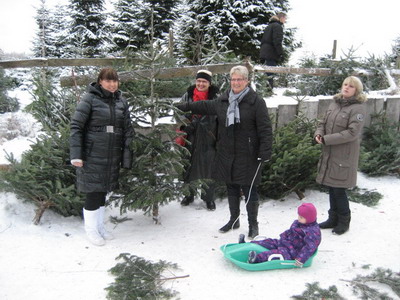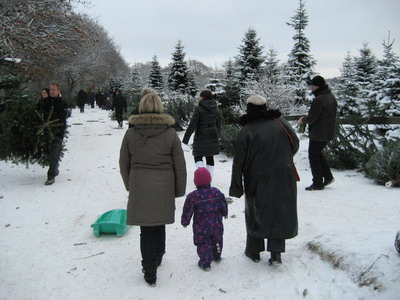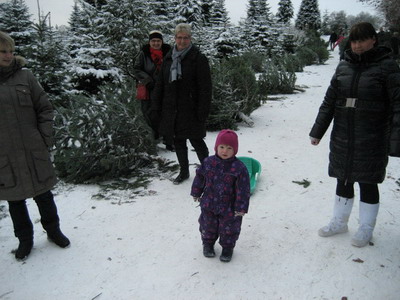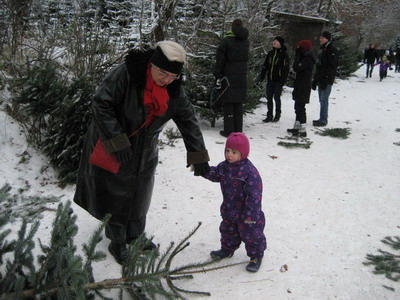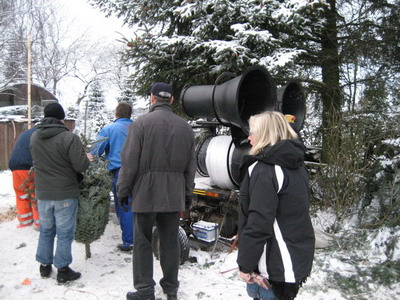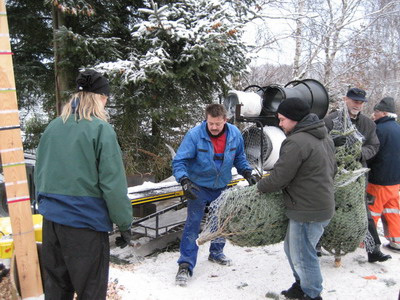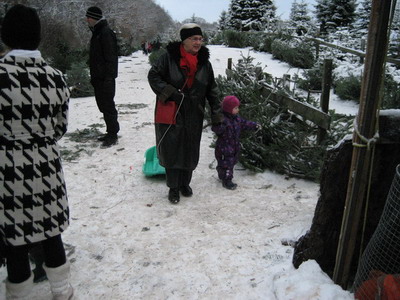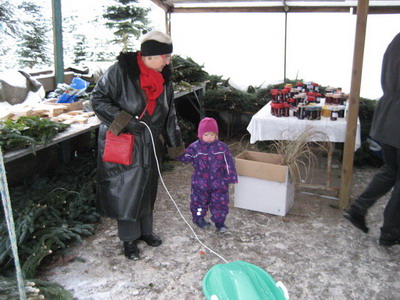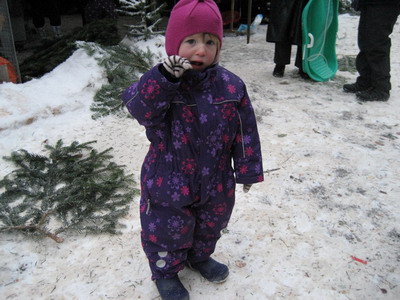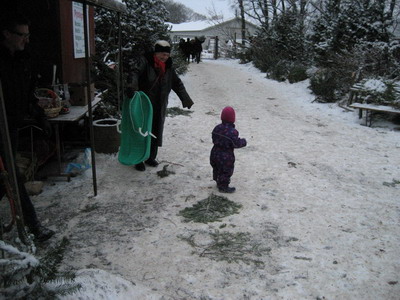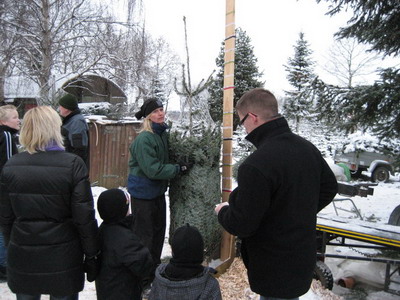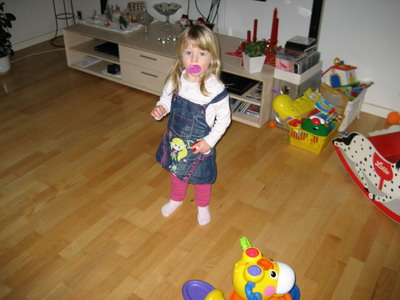 After the Christmas tree tour it was nice to come back home to our daughter and son-in-law
to hot chocolate and waffles with whipped cream.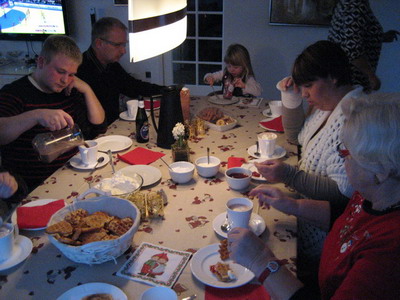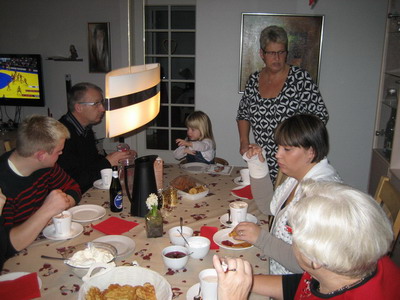 Niels make dinner, Helle and the girls made christmas oranges with cloves.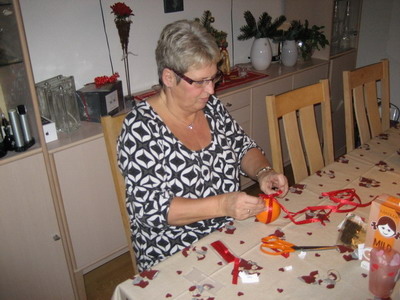 | | | |
| --- | --- | --- |
| | | |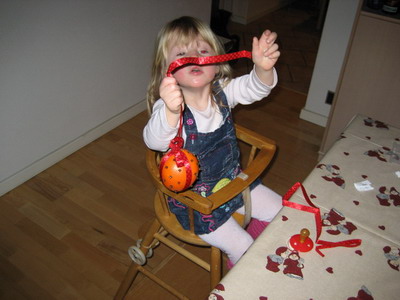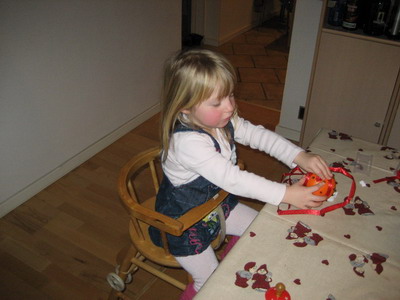 Relaxing.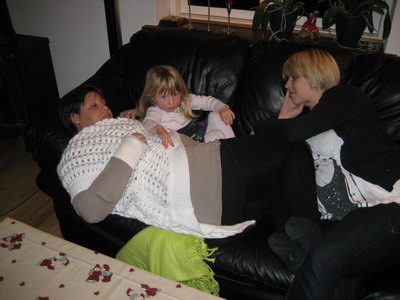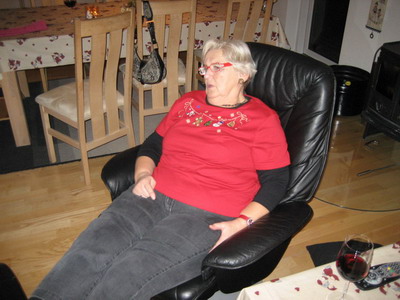 "Alderslyst" Church Silkeborg.
Christmas service 24th December 14:30
| | | |
| --- | --- | --- |
| | | |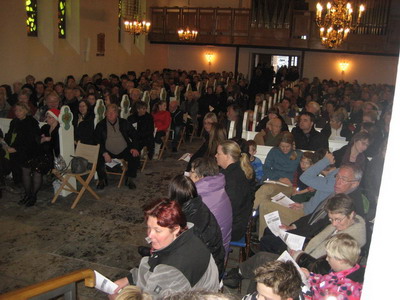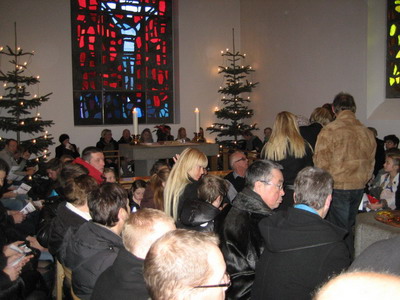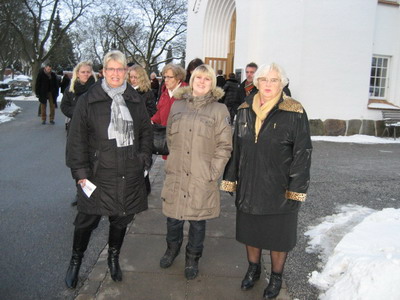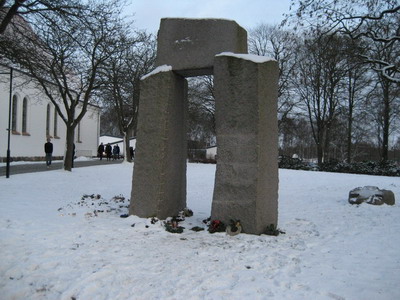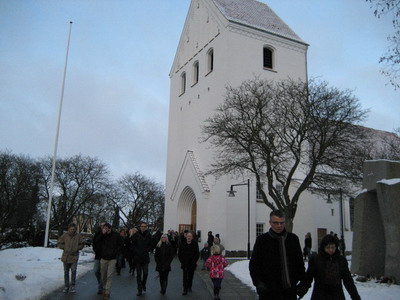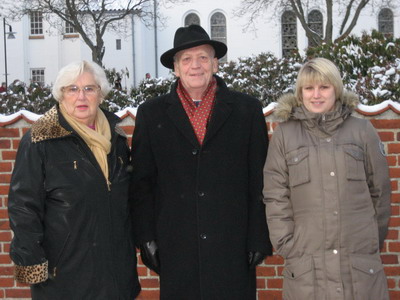 Christmas evening, with our daughter and son-in-law.

After the church. Afternoon coffee with "Kauring" w/cheese. (Delicious)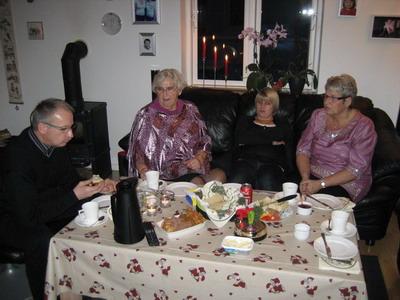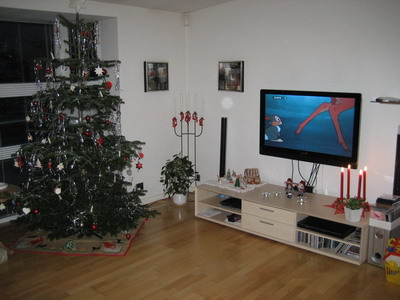 Christmas Eve with our daughter, son-in-law and our youngest grandchild.
Our second grandchild, her husband and our great-granddaughter spent Christmas eve at the man's parents.
Next year is our turn to enjoy our great-grandchild.

Our daughter and our son-in-law served delicious roast duck + risalamande.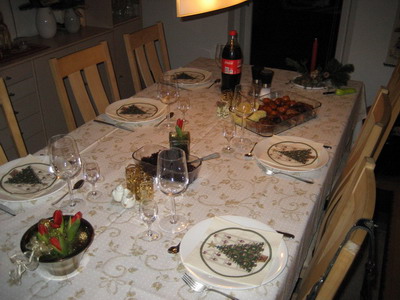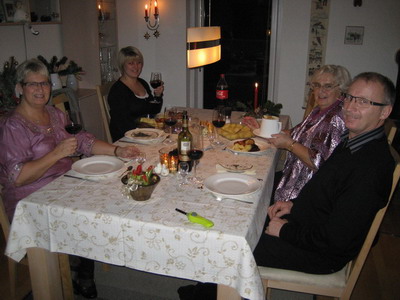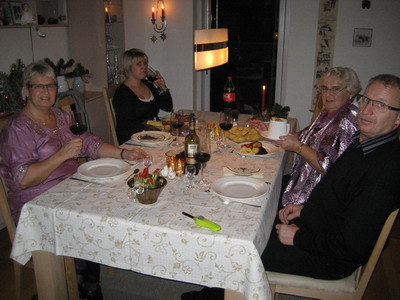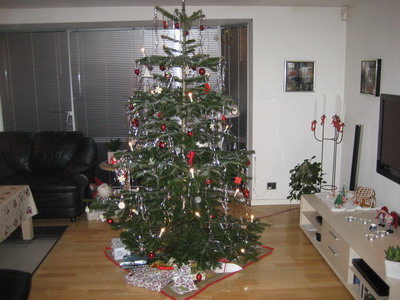 Dancing around the Christmas tree and gifts.
(Santa had made a sack of gifts on the terrace).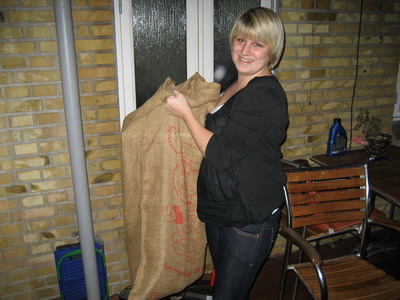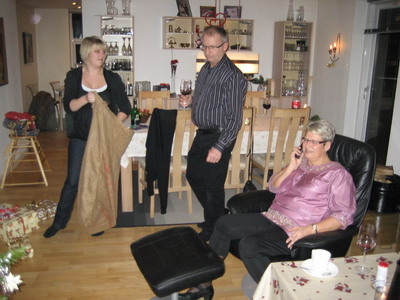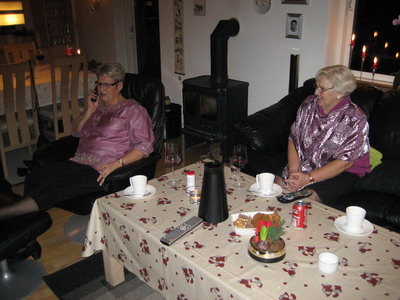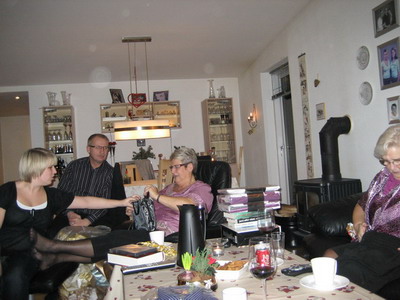 Christmas Lunch 1. Christmas Day with us in Salten.
(This year we was only ten person for lunch).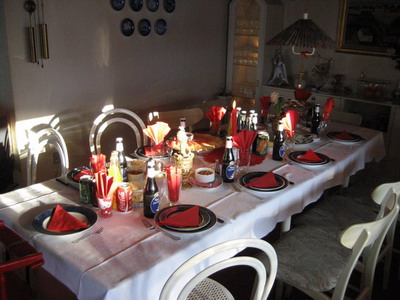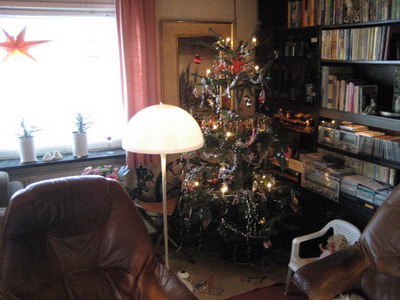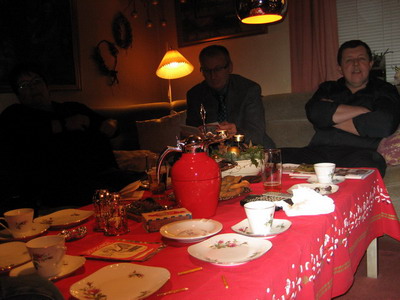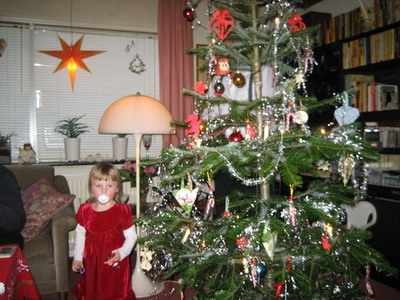 Dancing around the Christmas tree, in our house, first Christmas Day. Alberte thought it was fun.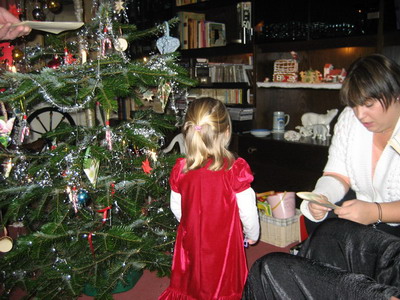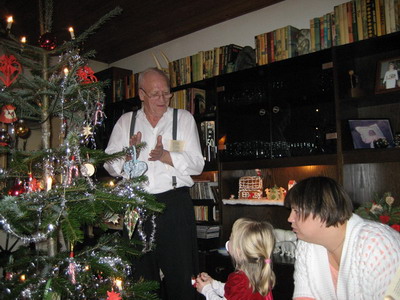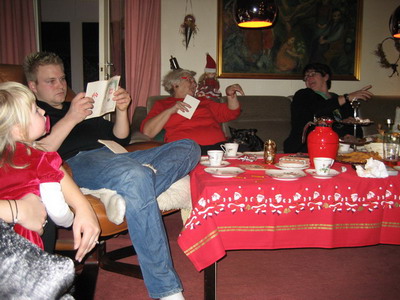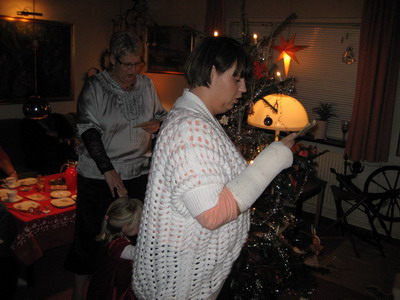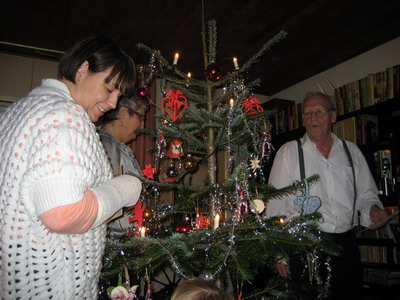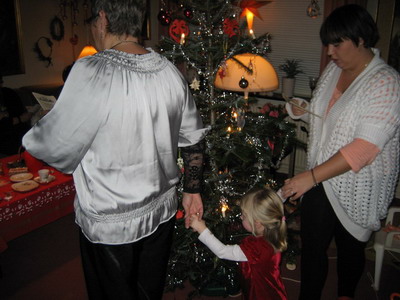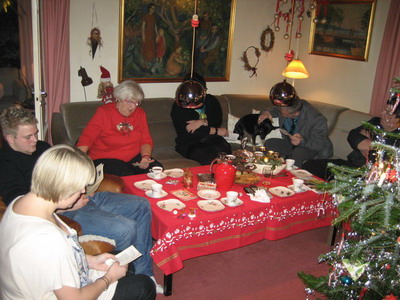 "Danish fun christmas song"

Running through the house into the street, etc.
(the text is repeated many times)

Now it is Christmas again - and - now it's Christmas again
and Christmas lasts until Easter `.
No, it's not true - no, it's not true
because between is comming Lent.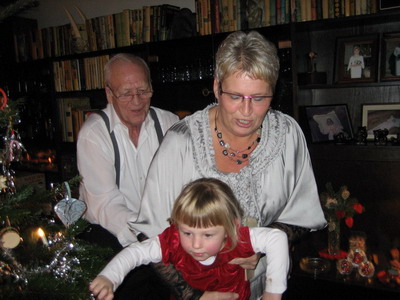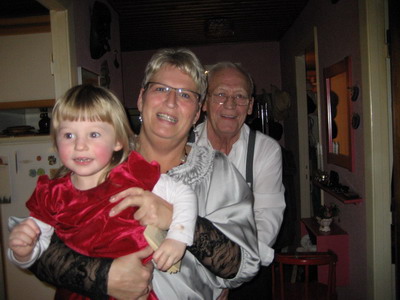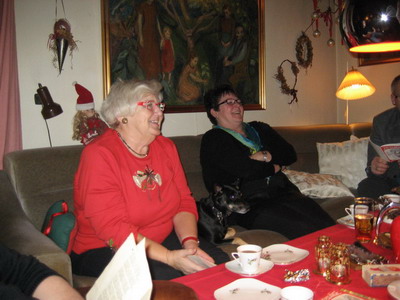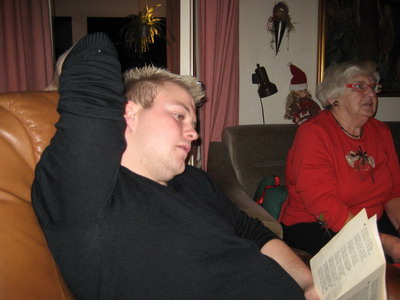 Now Alberte is tired.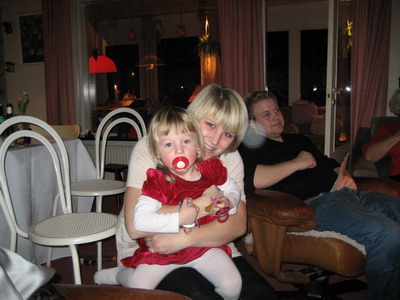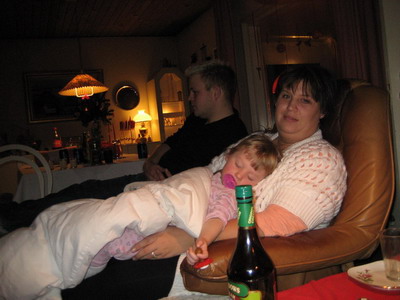 New year evening 2010 - 2011
with my cousin and his wife in Viborg .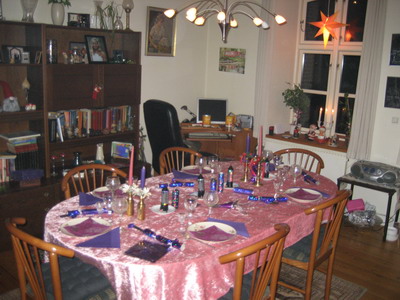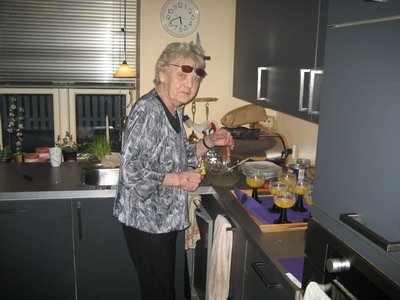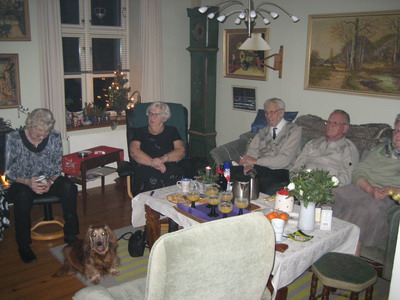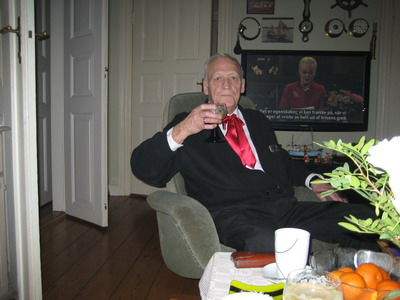 Her Majesty The Queen Margrethe II of Denmark
New_Year`s - TV- Speech - 2010-2011.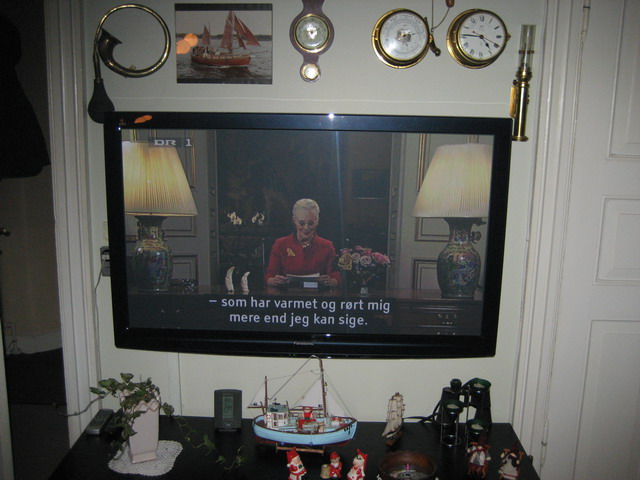 The Royal Life Guards.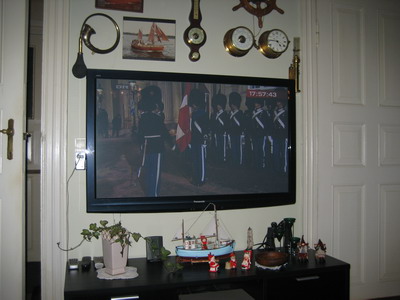 Delicious New Year Dinner.

After the dinner, we have, "game of dice" against
( Small - cheap - and funny present`s).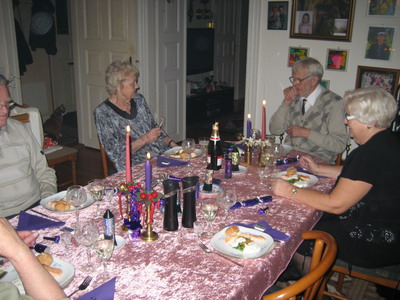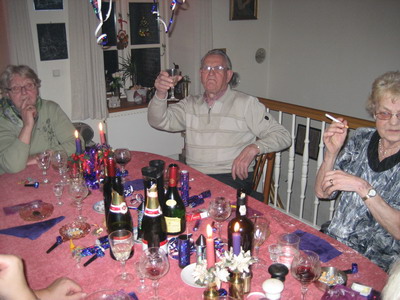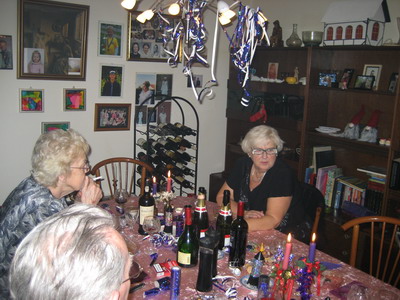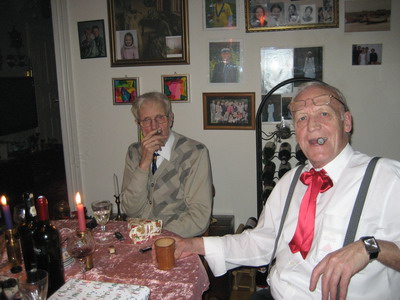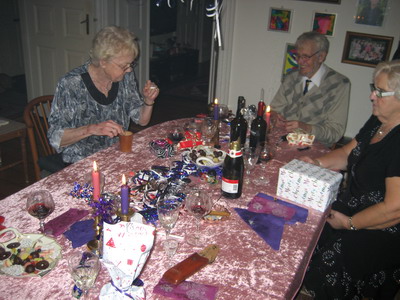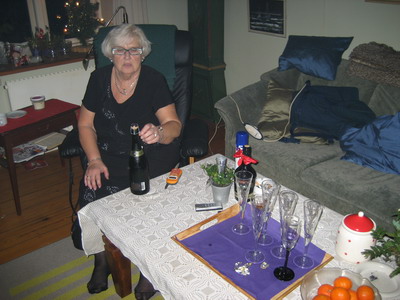 24.00 - midnight - sound of the bell from,
the tower of Copenhagen city hall. - HAPPY NEWYEAR.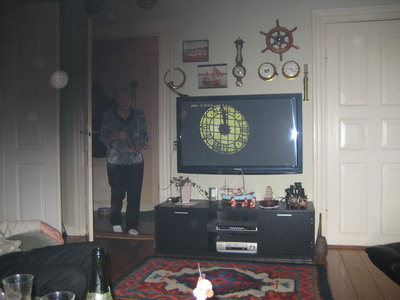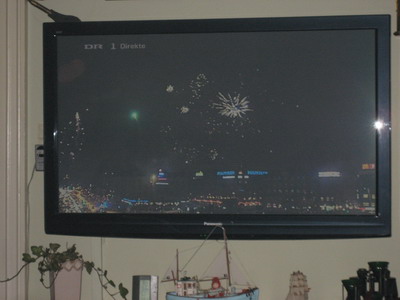 "Denmark Radio chorus",
sing New Year`s song on TV.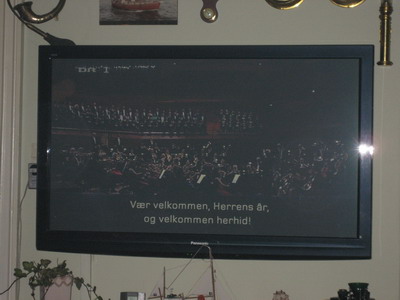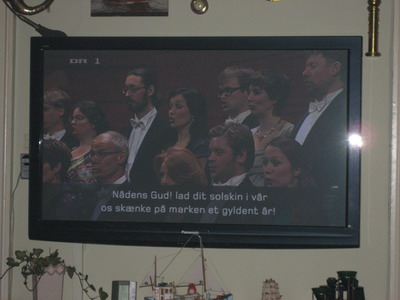 Night snack.
After an enjoyable and pleasant evening in bed at. 03.30

1. New-Year`s day.
Walk in "Borgvold" park.
( We have had - REALLY MUCH SNOW - here in December month, but as seen in the pictures below
it almost disappeared after 2 days of thaw and rain. Now it is only "very" slippery ice back.)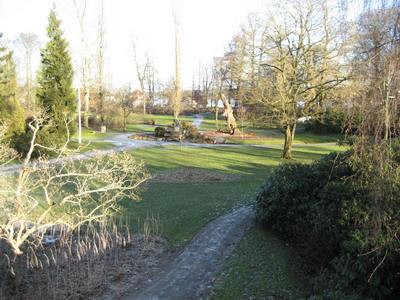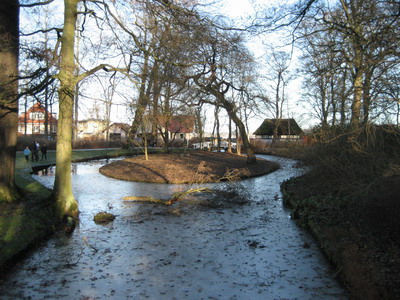 Communal brought artificial ice rink.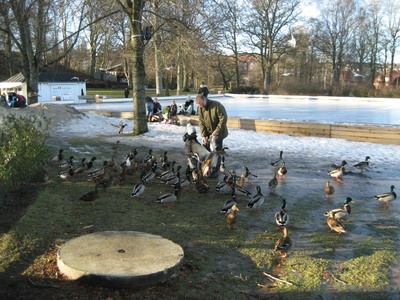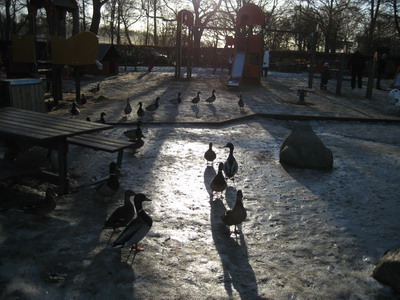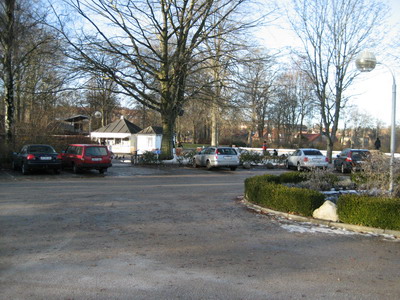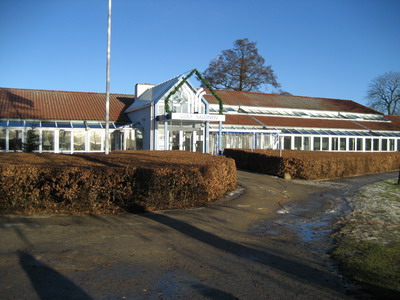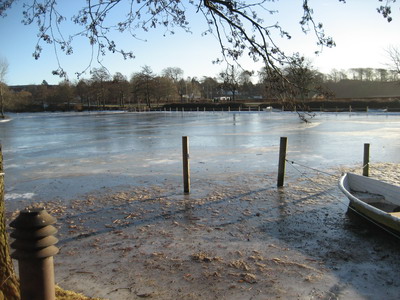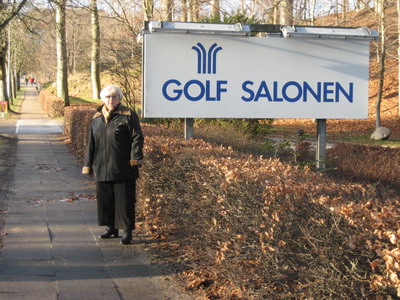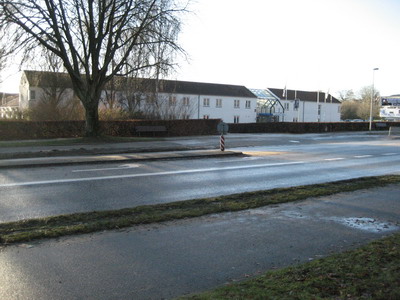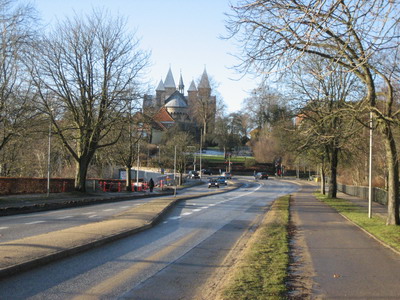 "The same procedure as last year, Miss Sophie?"
"The same procedure as every year, James."