Page 12
P I C T U R E S F R O M
SALTEN MARKET
2013

(Photos and text about Salten Market from 2002 to 2015 -
see hyperlink at the bottom of this page)

--- (Please have patience – loading pictures). ---
-----o0o-----
Facts/History abouth Salten Market.
This year Salten Market has been hold for 210. time.
From 1803 until 1853 the marked has been hold two times a year.
After this there only been hold market one time a year.
In the first many - many year, the market been hold close to "Salten Kro".
Later the marked get replaced to a grass field abouth 500 meter north Salten City.
From 1978 the market has been hold on a bigger grass field,
in the south end of Salten City.

-----o0o-----
Read more about the Market on: http://www.saltenmarked.dk/
( Sorry danish language only ).
-----o0o-----
-----o0o-----
Officiel programme for the Market.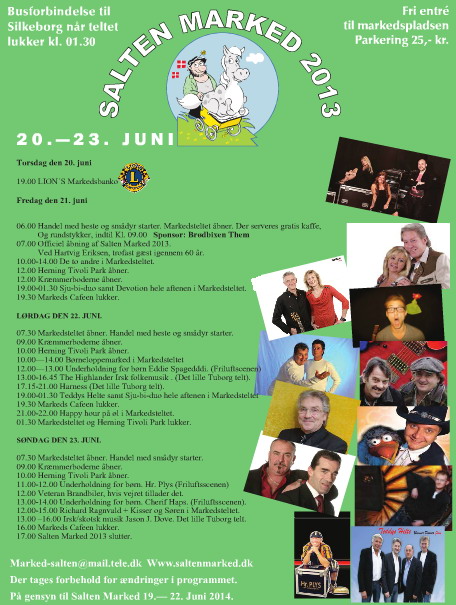 -----o0o-----
Since we live right next to the Market-Place, it has been a tradition for Years that,
Families, Friends and Neighbors come and stay at our House and Garden during this week-end.
(Mostly around fifty - sixty people ).
-----o0o-----
ONESDAY EVENING:
Setting up party tent 8x6 meter in our garden.
Then dinner and socialize with the immediate family and neighbors.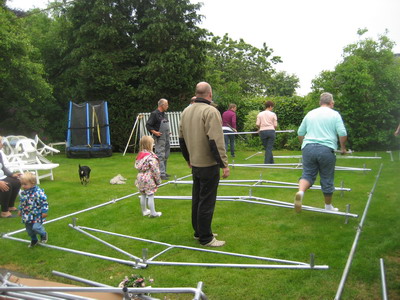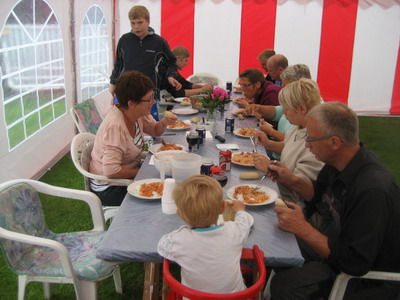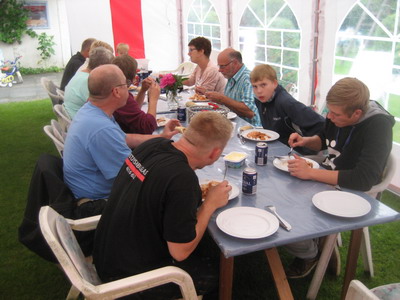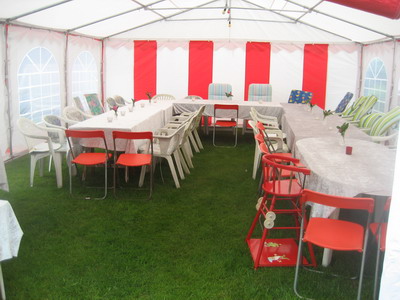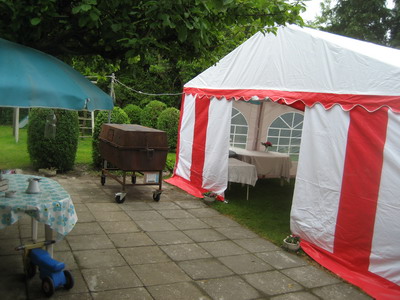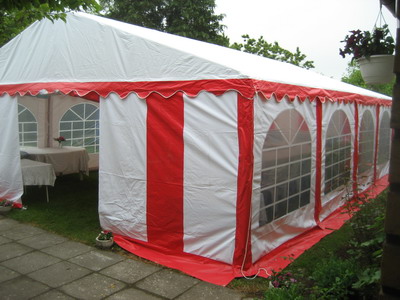 -----o0o-----
FRIDAY AFTERNOON:

A short tour on the marketplace.
The weather was in the "whole" Salten Market
cloudy, rainy and cool, with few sunbeams between.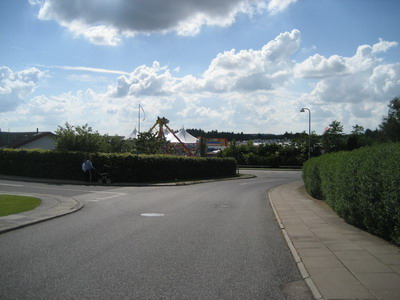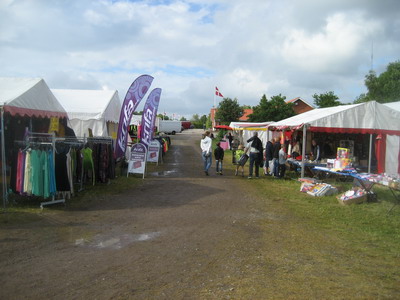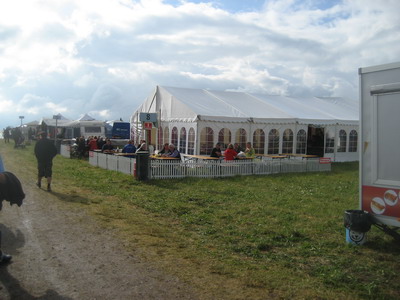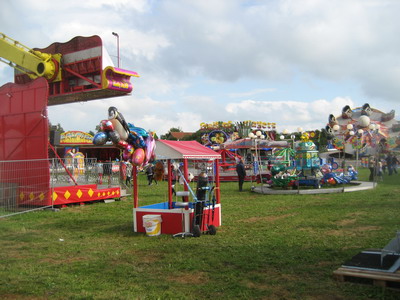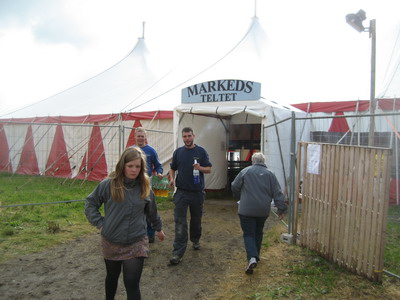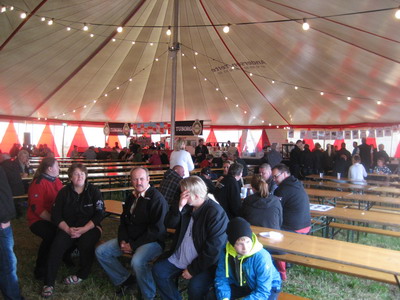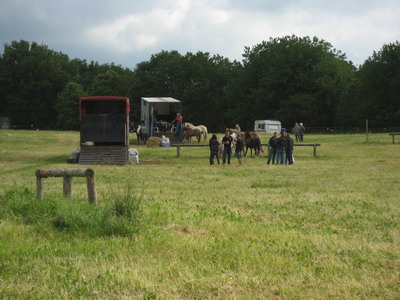 -----o0o-----
FRIDAY EVENING:
The closest family comes home.
The menu this evening is always "French Hotdogs."
Later we walk down into the large market tent, get a beer and a dance.
When we get home again, Mille serve midnight snack.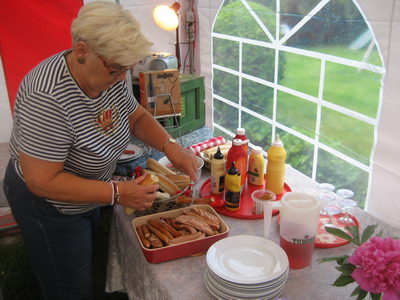 (The rest of our guests comes first Saturday afternoon).

-----o0o-----
SATURDAY AFTERNOON:

Afternoon coffee and relaxed atmosphere.
Prepare for grilling pork.
Then a visit to the marketplace.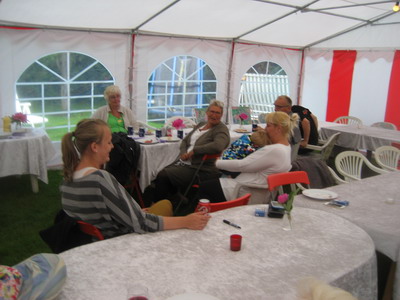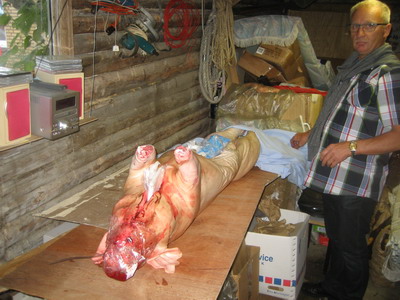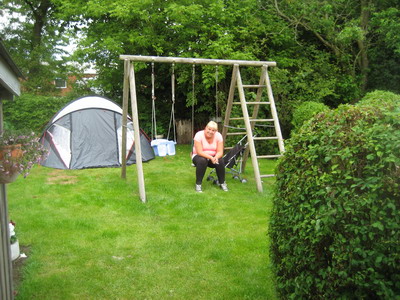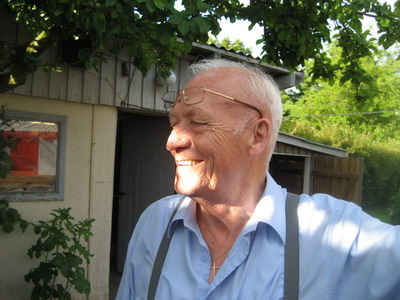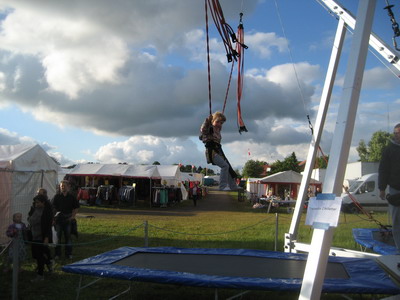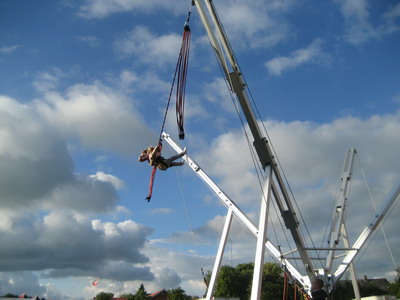 Our great-grandchild - Alberte (5 year) have fun on Trampolin.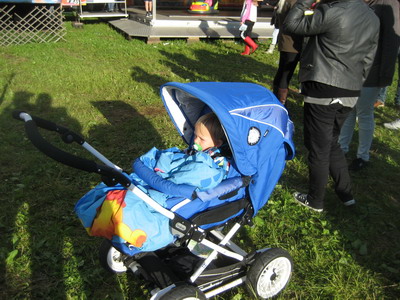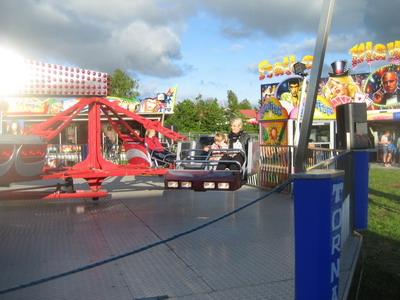 Our great-grandchild Niklas (1½ year) --- Alberte and aunt Camilla in carousel.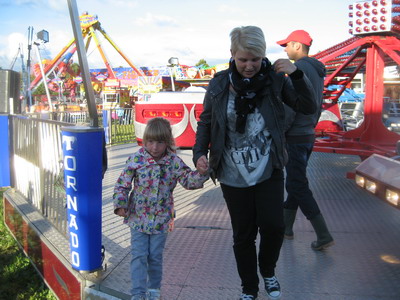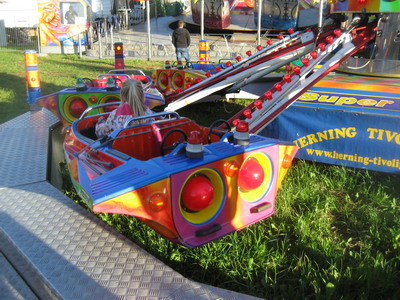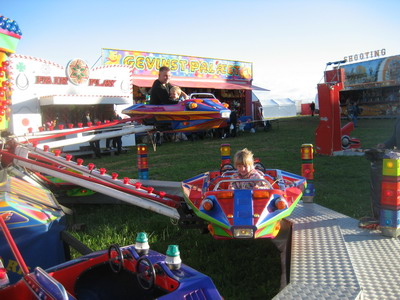 Alberte in the first wagon --- on top - Dad - Jimmi and Niklas.
-----o0o-----
SATURDAY EVENING:

Dinner and a relaxed atmosphere.
(This year we had 45 guests).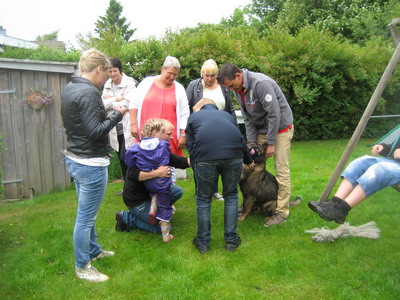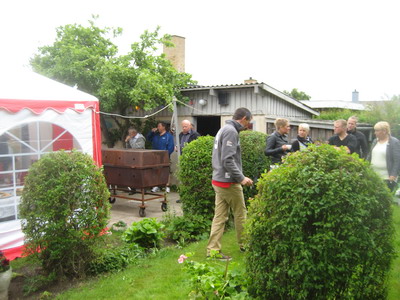 Karen og Leon have got a new schæferdog.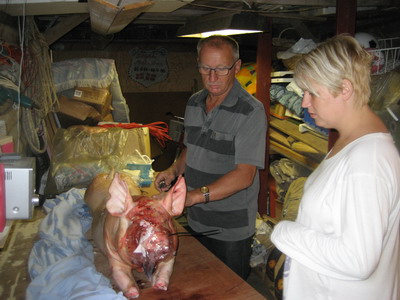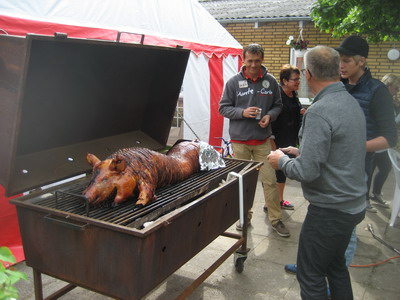 Grill pig on the fork. --- Uhm - delicious.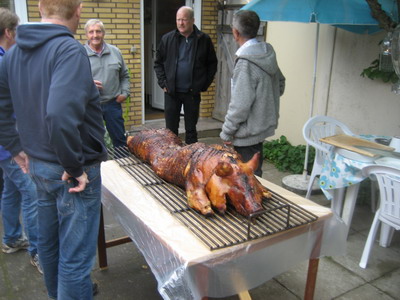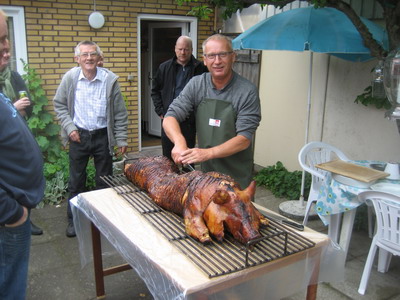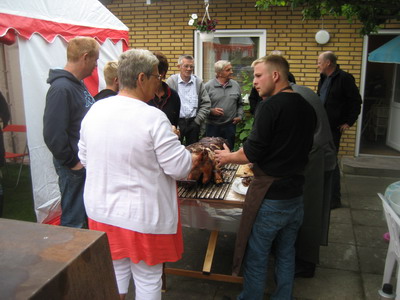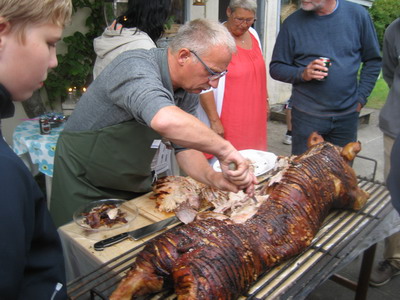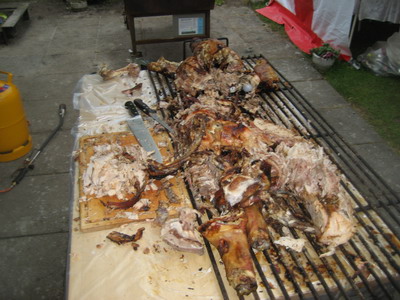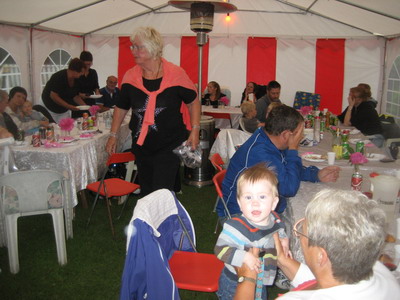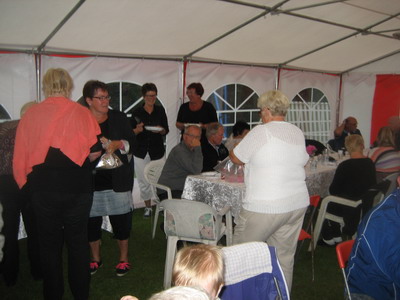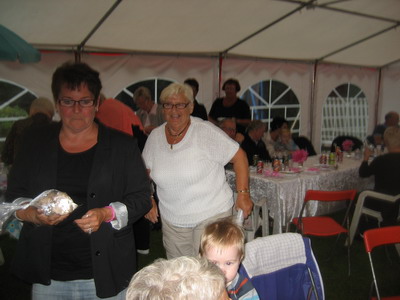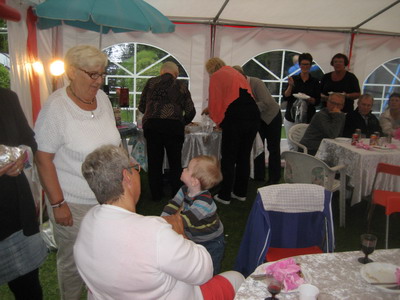 Many of our guests later went down to the large market tent and partied.

-----o0o-----
MIDNIGHT SNACK:
Back home in our own partytrent.
Abouth 01.30.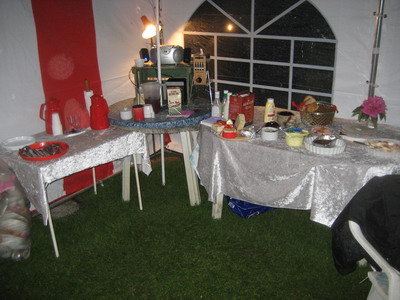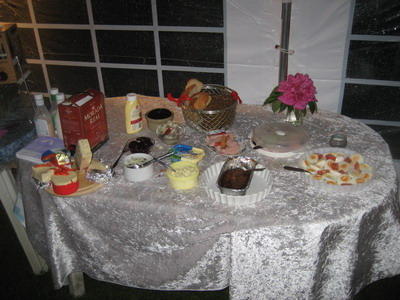 -----o0o-----
SUNDAY:
Breakfast - Lunch - Relaxation - Afternoon coffee.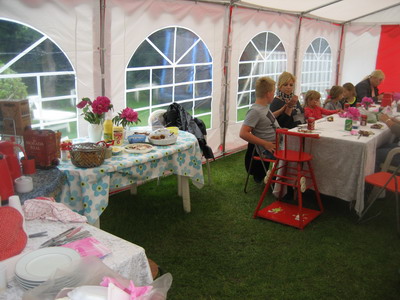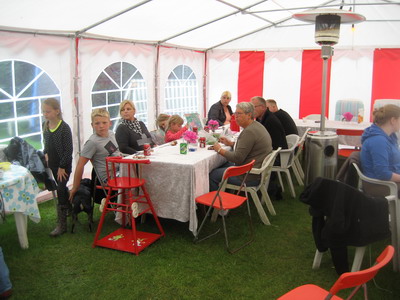 Visit and purchase of various "junk" in the marketplace.
(The children were naturally most interested in Tivoli).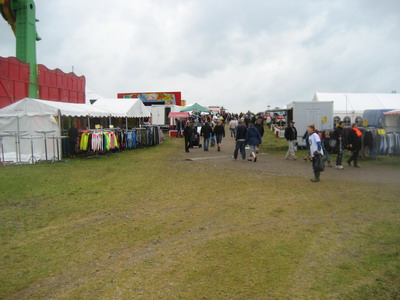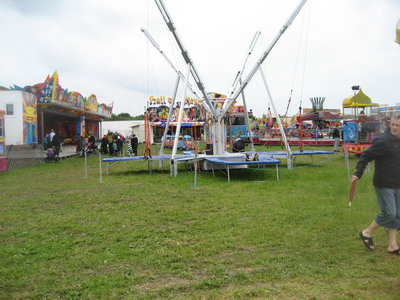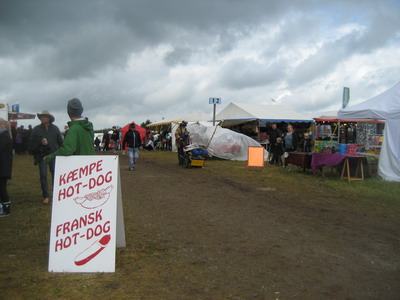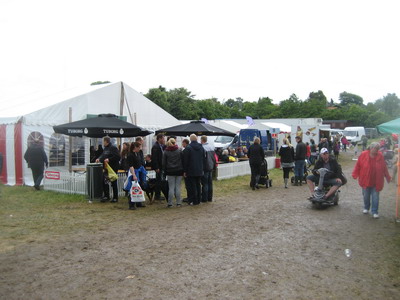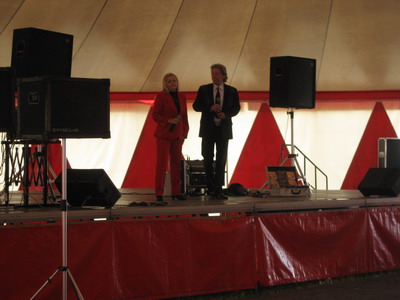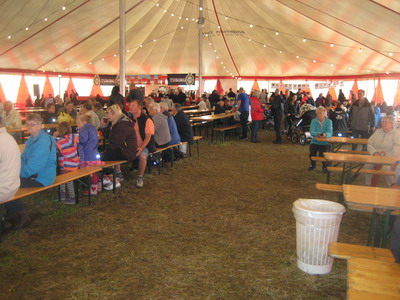 Entertainment Sonday afternoon in the big markedtent.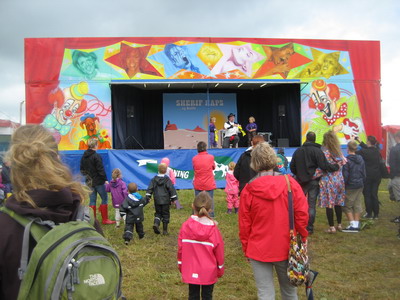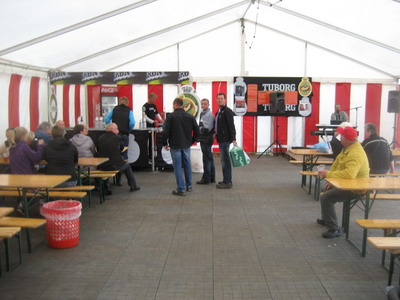 Entertainment for children . --- Music in the small beertent.
-----o0o-----

General cleanup.
End of some wonderful days.

" SALTEN MARKET IS A VERY FINE AND
COSY TRADITION. "
--------------------o0o--------------------

(You are now on page 12 of 14)

TO - SALTEN MARKED PAGE 1 - (2002)

TO - SALTEN MARKED PAGE 2 - (2003)

TO - SALTEN MARKED PAGE 3 - (2004)

TO - SALTEN MARKED PAGE 4 - (2005)

TO - SALTEN MARKED PAGE 5 - (2006)

TO - SALTEN MARKED PAGE 6 - (2007)

TO - SALTEN MARKED PAGE 7 - (2008)

TO - SALTEN MARKED PAGE 8 - (2009)

TO - SALTEN MARKED PAGE 9 - (2010)

TO - SALTEN MARKED PAGE 10 - (2011)

TO - SALTEN MARKED PAGE 11 - (2012)

TO - SALTEN MARKED PAGE 12 - (2013)

TO - SALTEN MARKED PAGE 13 - (2014)

TO - SALTEN MARKED PAGE 14 - (2015)





Guest Book